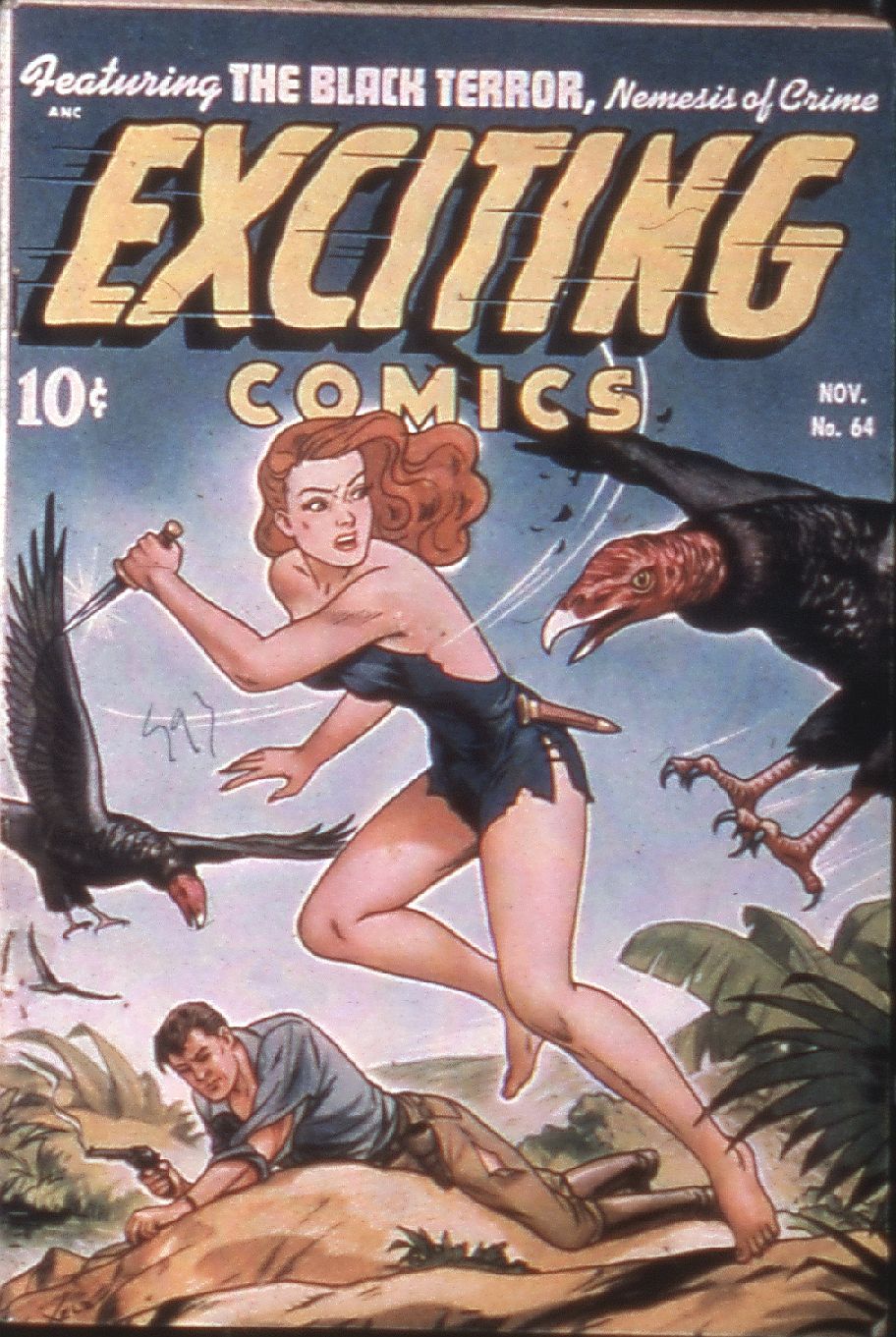 Nice cover art by Alex Schomburg. Published by Standard Comics. Posted by the Web-Ed on 10/15/2010.
As we've remarked elsewhere, Jungle Girls were a longtime staple of comic books, and they tended to be a wild, unruly lot badly in need of taming. And what better way to tame them could there be than to give them a good spanking? Many of us have longed to see such a scene. The problem is that it's very unlikely a jungle girl would be spanked in her own book, because the simple adventure strip plots used in these comics could not easily lead to the heroine herself getting spanked. We won't quit looking for this ultimate in Jungle Girl spankings, but realistically the best we're likely to find is the spanking of either a subsidiary character or perhaps a female antagonist.
That's what we encountered in Exciting Comics #64 (November 1948) - the spankee is a spoiled heiress who regards hunting criminals in the jungle as a jolly lark. It's interesting to note that Judy of the Jungle became popular enough to displace Standard Comics' number one hero, The Black Terror, from the cover as we see at left.
This is another original discovery of ours, appearing here for the first time anywhere on the web. It was discovered as part of our ongoing search for Golden Age comic spankings.