Ella Cinders, created by writer Bill Conselman and artist Charlie Plumb, was an obvious modern-day take on Cinderella, as the name suggests. We have never seen any episodes from its early years, which according to Maurice Horn in his World Encyclopedia of Comics were its best ones, but it did manage to distinguish itself on one occasion which was recently brought to our attention by the artist Collegeboy, who kindly sent this nice-quality scan to us.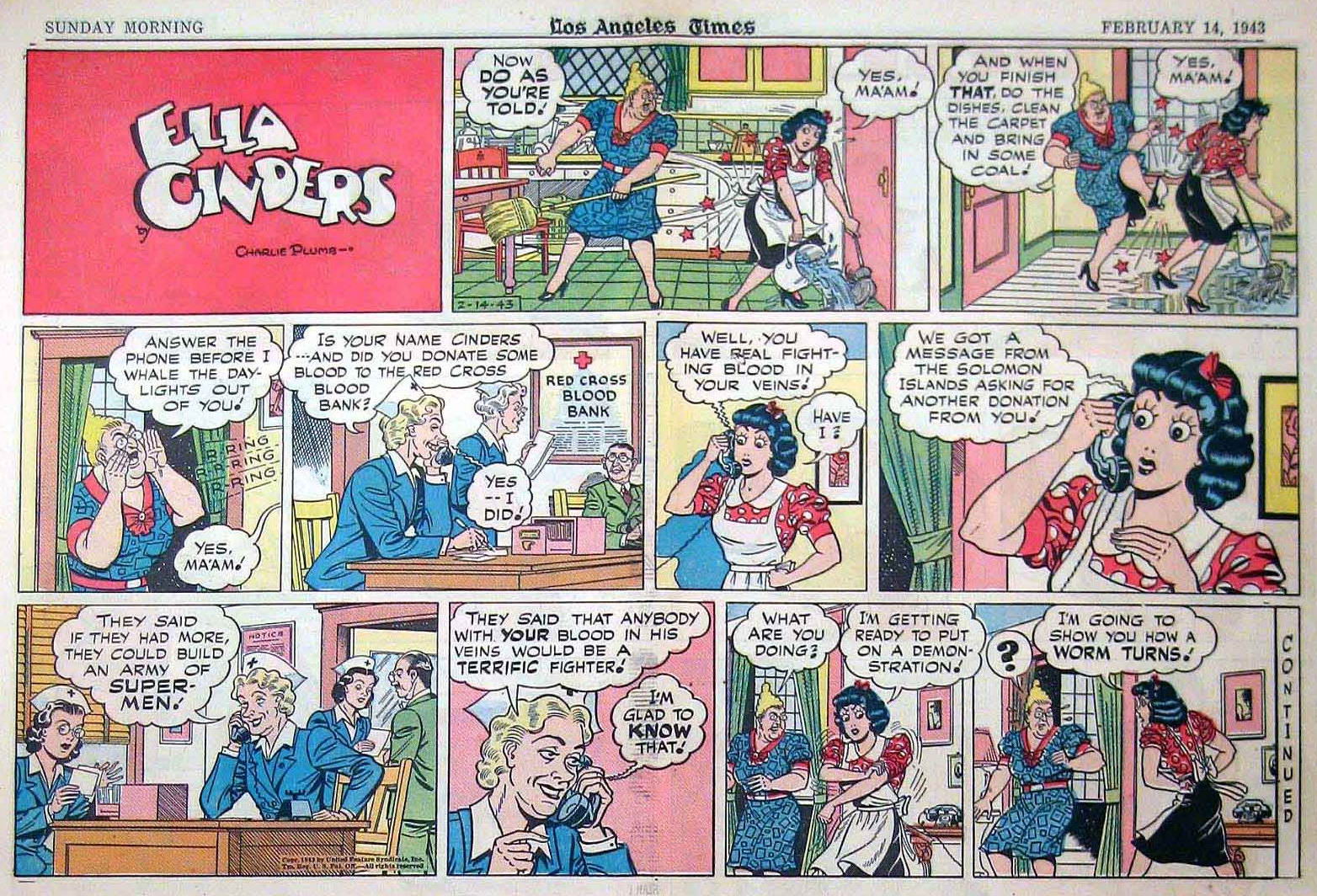 Ella Cinders, Sunday February 14, 1943. © United Feature Syndicate. Posted by the Web-Ed on 02/03/2012 (click to double-size) .
Like Cinderella, Ella has a mean stepmother who here gives her a swat with a broom. Neither well-motivated nor well-positioned, this is not a great spanking, and Ma follows it up with a rather rude kick. By the end of this episode, Ella looks like she's ready to turn the tables on Ma, but we don't know that Ella ever actually spanked her. Ella's blood donation to the Red Cross and the mention of the Solomon Islands refer to the ongoing war in the Pacific (this was 1943).
Conselman was dead by the time this story appeared, and we assume it was being ghost-written under Plumb's name but don't know who this writer was. In fact, Plumb may not even have been doing the art any more. Neither Conselman nor Plumb is known for any other comics work. Ella Cinders ran until 1961 with no other known spankings.