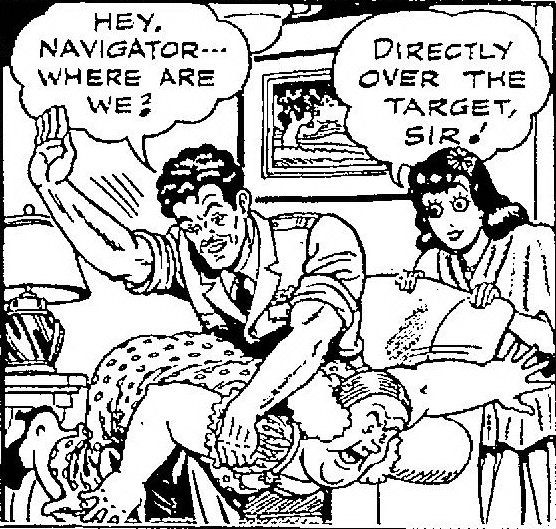 Patches spanks Lotta Pill in Ella Cinders. Scan by Sweetspot. Posted by the Web-Ed on 05/04/2018. © United Feature Syndicate
You have to like the dialogue here, taken loosely from the lingo of the U.S. Army Air Corp bomber groups:
"Hey navigator, where are we?"
"Directly over the target, sir!"
"As we left our objective, a large area was burning intensely."
Lotta's "large area" certainly does appear to be burning intensely - a very effective spanking!
The OTK positioning is pretty good, and while Lotta is no sexpot she is a worthy spankee with a "lotta" behind

.