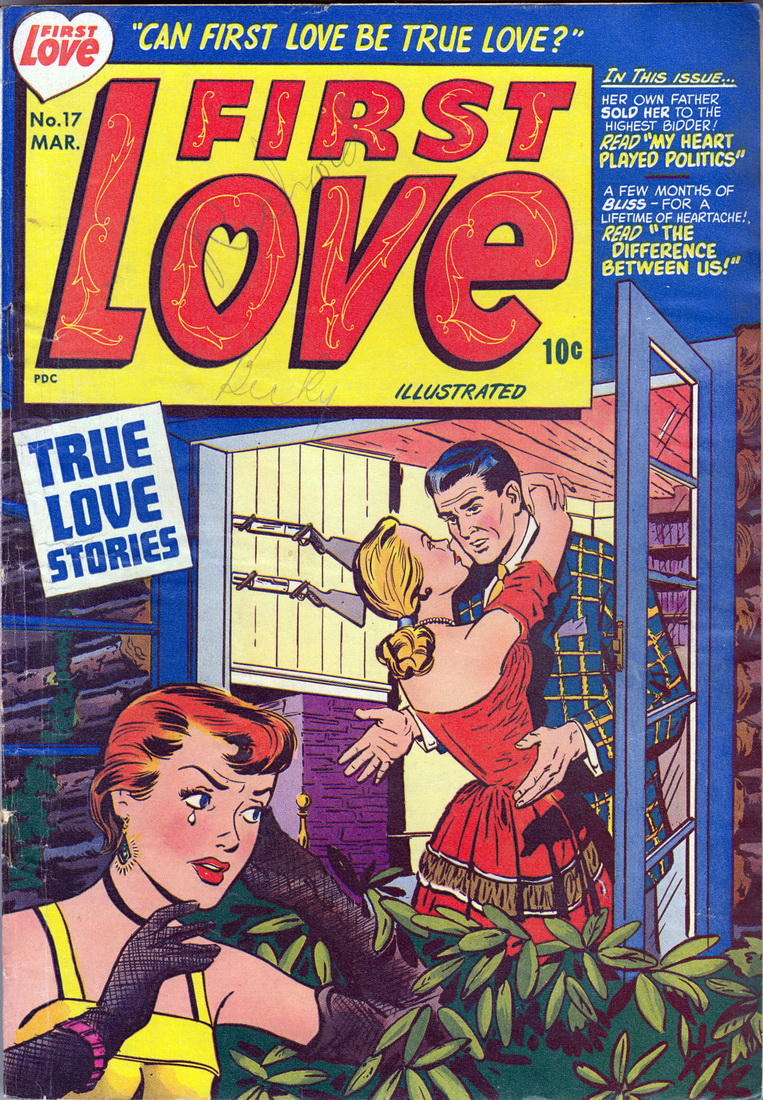 First Love #17 (March 1952). Cover artist unknown, but JVJ, from whose collection these scans were taken, thinks it might be Al Avison, who did the art for the spanking story in Teen-age Brides #1/True Brides Experiences #16. Published by Harvey (click to double-size).
"Can first love be true love?" asks the blurb on the cover of First Love #17 (March 1952). This of course was a question much on the minds of teen-age girls who hadn't yet experienced that first love. Of course, our concern lies more with whether that first love leads to a first spanking! Strangely enough, that question is not answered in this issue, as the spanking does not come from any of the four stories it contains. How is that possible, you ask? Read on...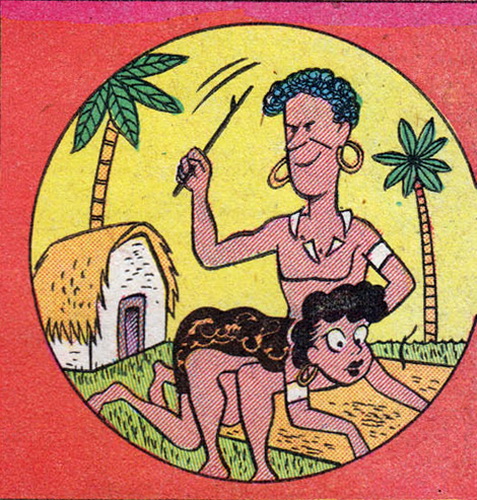 Here is the spanking panel, which looks out of place when you don't know the context. It's taken from a special feature called "Strange Romantic Customs" (that is, from around the world). Before we make with the explanations, let's just note that the OTK position is only fair and that a switch is being used - probably a first for a spanking in a romance comic.