This is the last known "spanking" of Veronica in Archie comics, although of course we can always hold out hope something more will turn up, especially from the early days since those comics are relatively rare and it's more likely collectors and spanking aficionados may have missed something. Once again we are indebted to Robin for finding this one, although its exact origin remains unknown - we have searched The Grand Comics Database to nail it down without success. It's basically the old "Swat the Mosquito (Behind)" gag, which CSR Resident Artist Dan Rivera once remarked is a routine so old it's got whiskers! Indeed, we've seen several examples during The Humorama Series - Swat the Mosquito (Behind), Bill Ward Fly Spanking #1, and Bill Ward Fly Spanking #2.
The gag is reasonably well-executed here in what appears to be a story with the Archie gang set in primitive circumstances. Veronica's bending-over position in the opening panel is very good, with a nice deep bend and her knees kept straight, but the artist unfortunately has them bent in the next (inset) panel, although at least the swat seems potent enough!
Old gag or no, there is actual hand-to-behind contact here (just ask Veronica!), so it goes into The Comics Spanking Data Base, where you can search for all the other spankings in Archie comics or anything else you want to.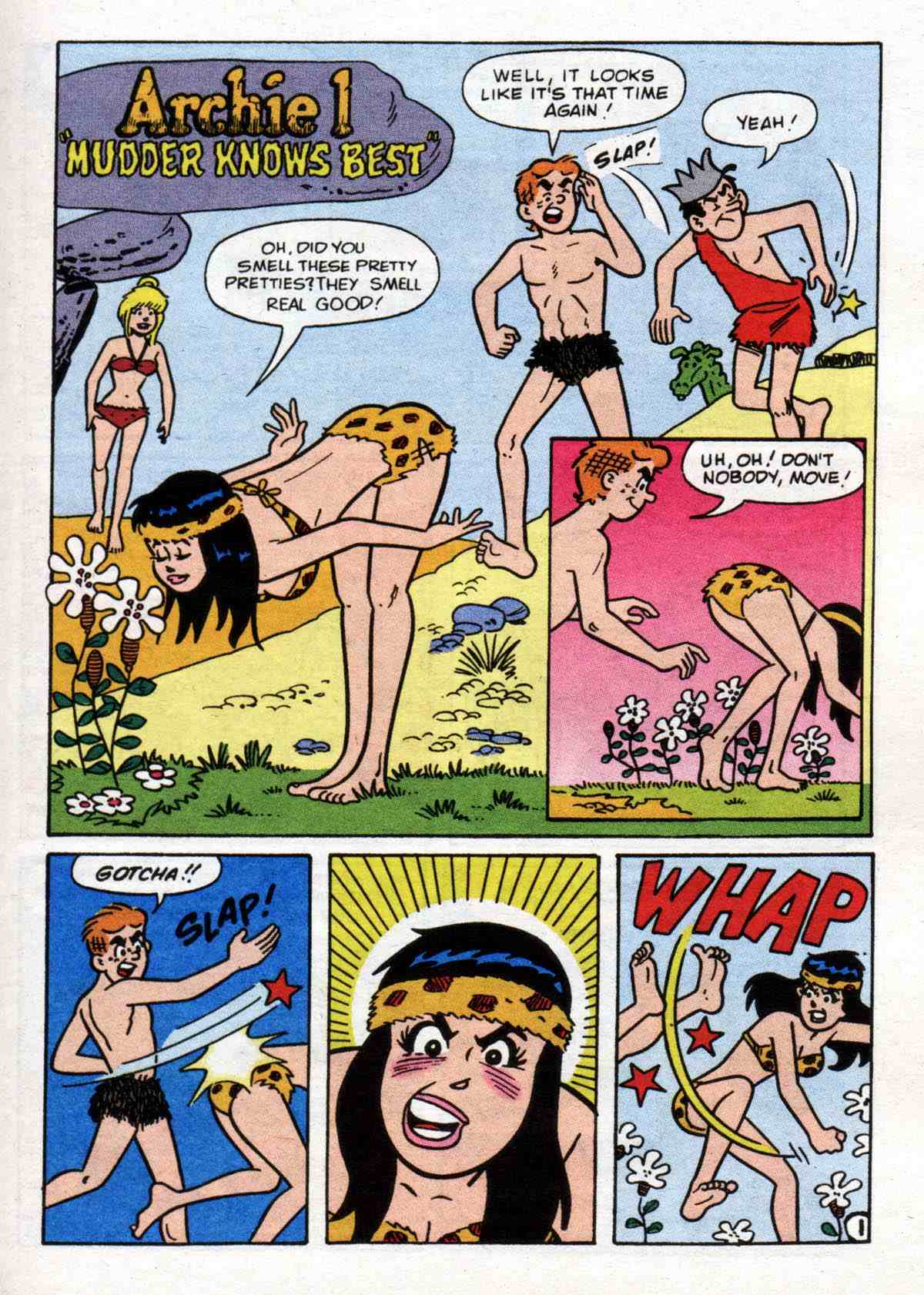 "Gotcha!" Archie swats a bending-over Veronica in the familiar old routine. Writer, artists, and publication details all unknown. © AP. Posted by the Web-Ed on 10/30/2015 (click to increase in size).