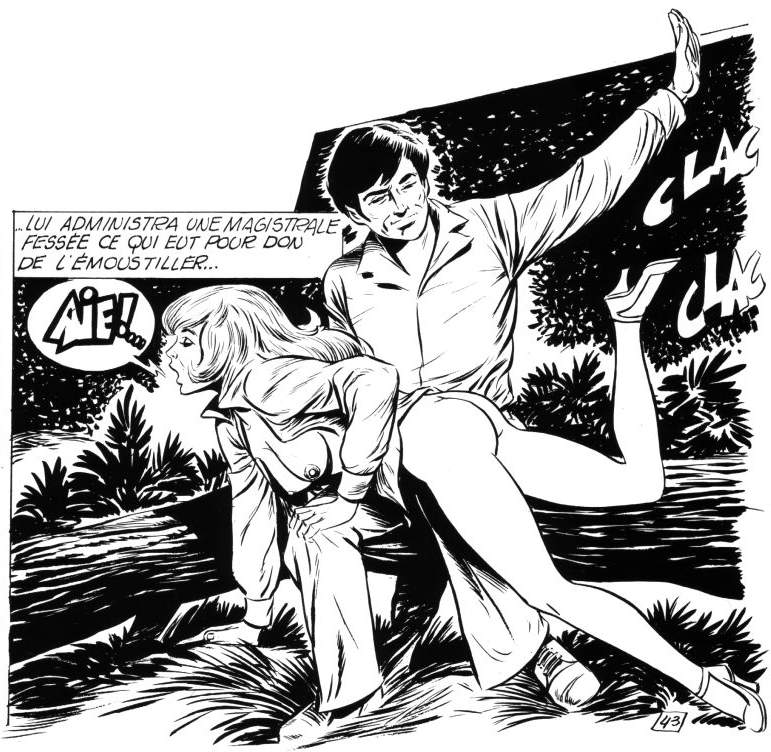 Posted by the Web-Ed on 05/04/2012 (click to increase in size).
Outdoor spanking is always fun, provided you can find an isolated spot with a fallen tree to sit upon. Baring the spankee's bottom and opening her shirt, as this fellow did, are optional. We wish we knew which comic this scene came from since the OTK positioning is nice and the spanker appears to be doing a good job. We'd guess it was from a newspaper strip. The French-English translator had problems with the caption, but we think "magistrale fesse" should be translated as "masterly spanking" rather than "judicial punishment". The spankee's "Aiee!" requires no translation!
We found this at SpankingBlog.