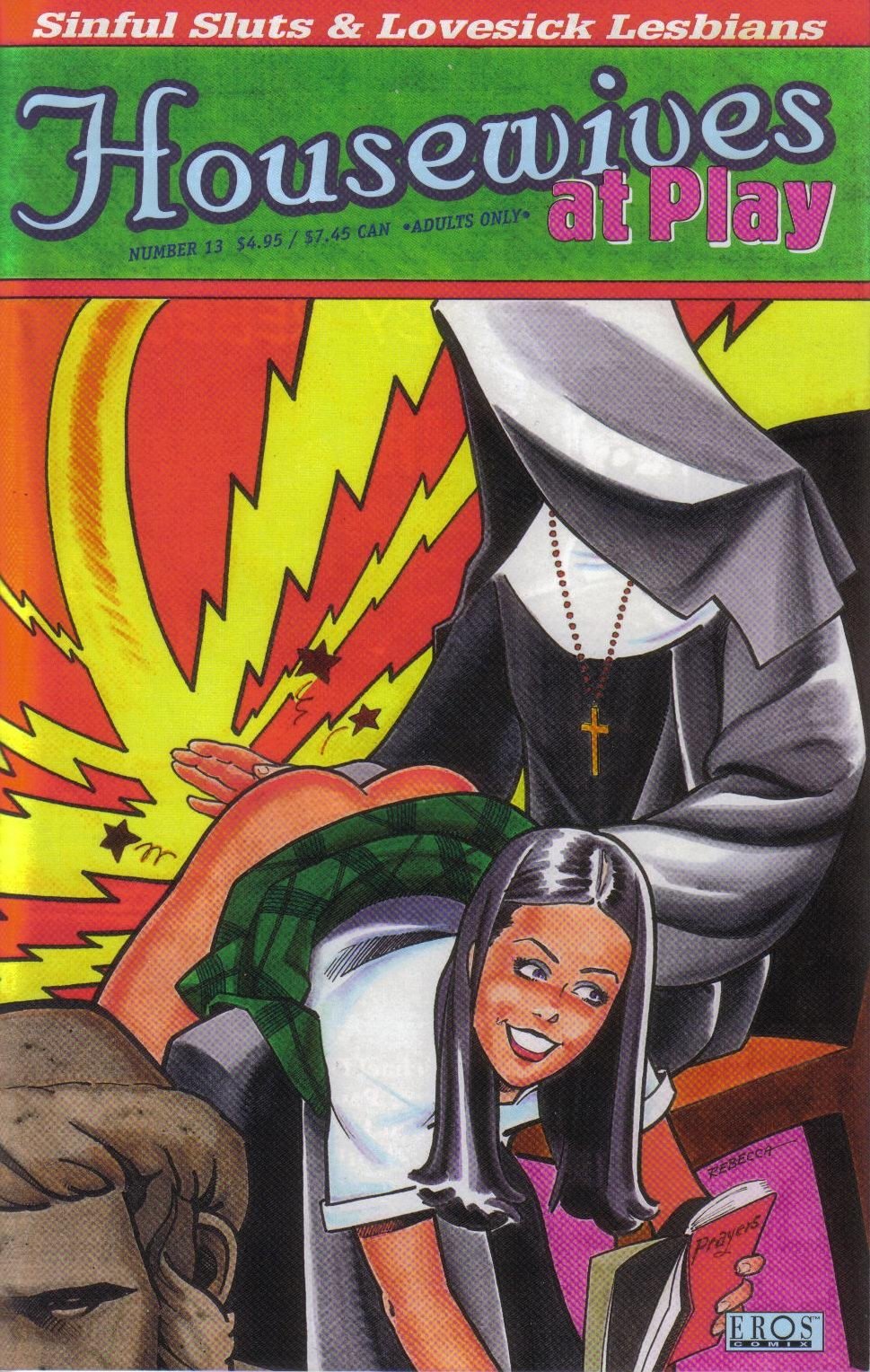 Housewives At Play #13. Art by Rebecca. © Eros Comix Inc. Posted by the Web-Ed on 01/21/2011.
Third in our series of Modern Comic Book Spankings, Housewives At Play brings us - housewives at play! And a fun group of gals they appear to be, judging the book by its cover. The spankee's happy expression indicates that her prayers have been answered, and those lightning effect-lines tell us that what she prayed for was a spanking that really stings!
This issue and others of Housewives At Play, plus more of Rebecca's art is available online at Rebecca's website.