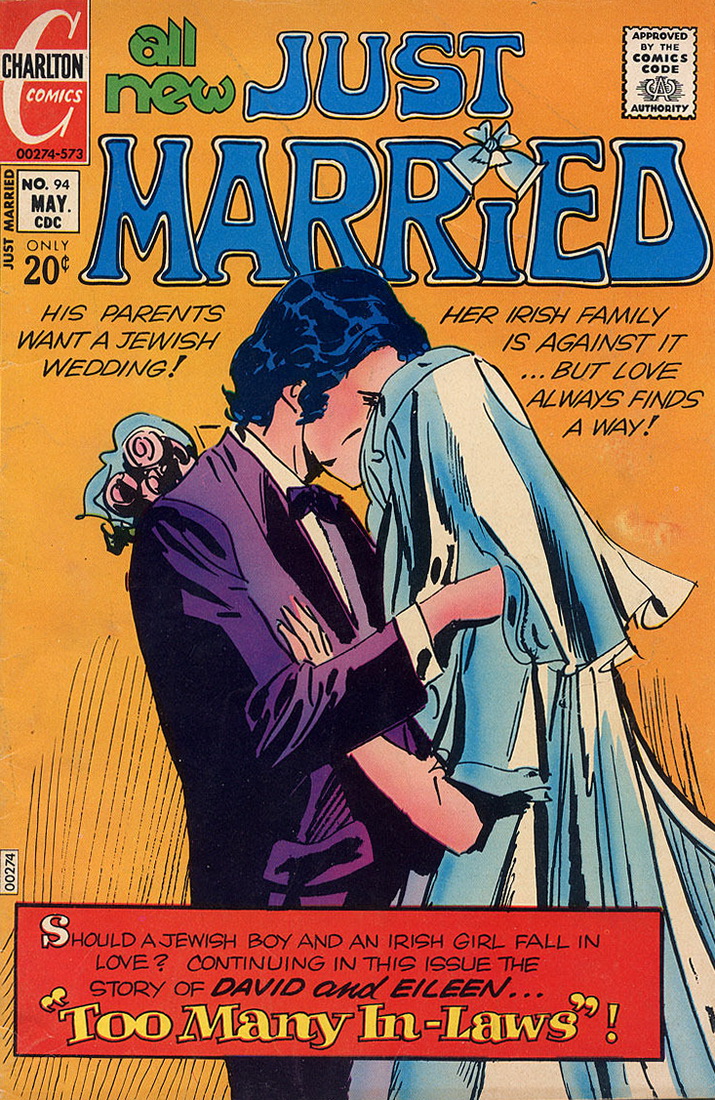 The cover from Just Married #94 (May 1973), published by Charlton. Pencils by A. Martinez and inks by J. Zuniga. (Click to double-size).
02/12/2016 Update: We have now identified this spanking as coming from Just Married #94 (May 1973). Not to crow excessively, but we have left our original description in place above so that everyone can see we were right on the money: it was published by Charlton exactly half-way between the years we suggested, 1968 and 1978, in 1973. The spanking scene was not in the cover story, "Too Many In-Laws," but from another story in this issue, "Tears in Paradise" - and a few tears there were after a bottom got spanked!
It is apparent that cover artists A. Martinez and J. Zuniga did not do the art for "Tears in Paradise," but it is interesting to note that the apparent lack of detail on this cover - generally not a good thing in our view - is due to the fact that it was taken from an interior panel of the two-part David and Eileen story "Too Many In-Laws" and then blown up to fill the cover space! Getting each issue out on time was always a problem with comics, and as we see here either a deadline or a very strong desire to save money must have been the reason for this shortcut to be taken.
We actually don't have the entire story here, but the outline is fairly clear: for some reason Diane doubts the love of her husband Chuck, giving Edgar (the red-headed guy) the opportunity to try to make some time with her. Chuck wisely solves the problem the old-fashioned way, by taking Diane over his knee! Afterward, Diane ruefully rubs her bottom and refers to not sitting down for awhile, rare in romance comics spankings but certainly welcome here. The scene ends with the couple embracing, making it one of the more romantic spankings in romance comics.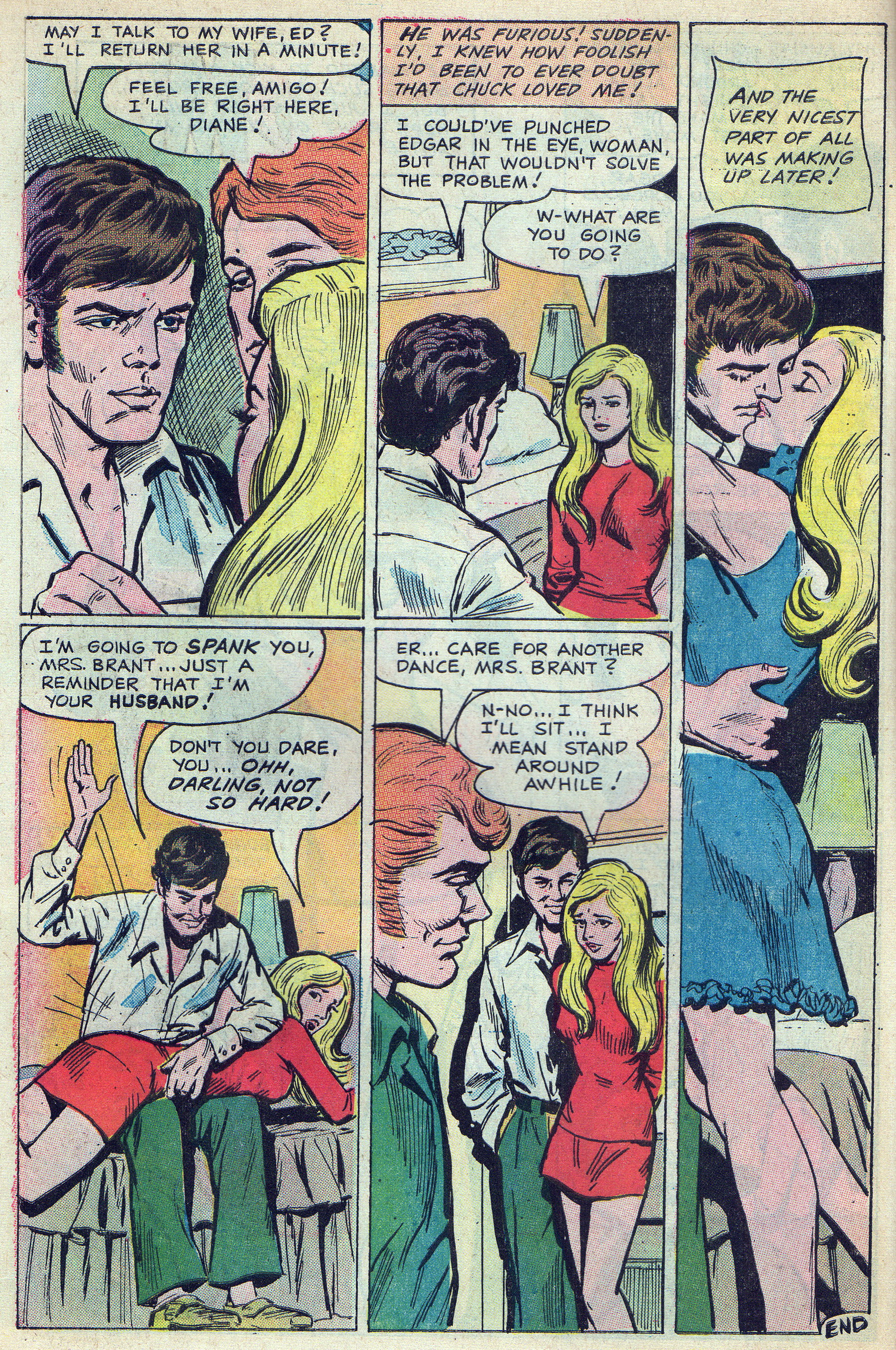 The entire spanking page. Notice Diane's line: "I think I'll sit...I mean, stand around awhile!" There's something familiar to us about the inking, but we still haven't figured out who it was, or if there was a separate penciller. No one knows, although one guess is that it's Normal Nodel. The job number is right there on the first page, but we can't look it up anywhere since we don't know what happened to Charlton's business records after the company ceased publishing in 1984.
Posted by the Web-Ed on 02/12/2016.