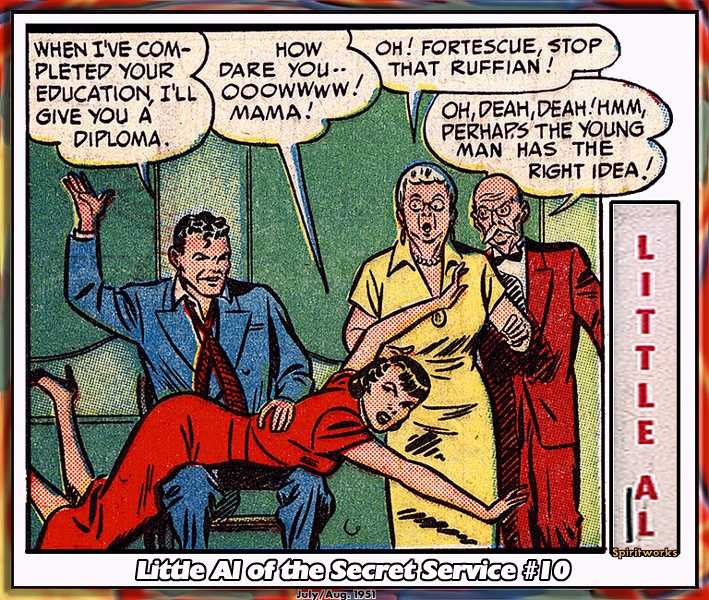 Artist unknown, embellishment by Spiritworks. © Ziff-Davis Comics Group. Posted by the Web-Ed on 08/27/2010.
Here we have a little gem from Little Al of the Secret Service #10 (July 1951), previously unknown until it was discovered, like several other comic-book spankings, by Spiritworks Studio.
"The Case of the Arrogant Heiress" is quite a fine example of comic-book spanking, so good in fact that the Spirit based three more pieces on it. It has a nice build-up with a spoiled heiress, good OTK positioning for the spanking itself, and good pacing with the scene extended through several panels, long enough for us to see her attitude go from defiance to compliance!