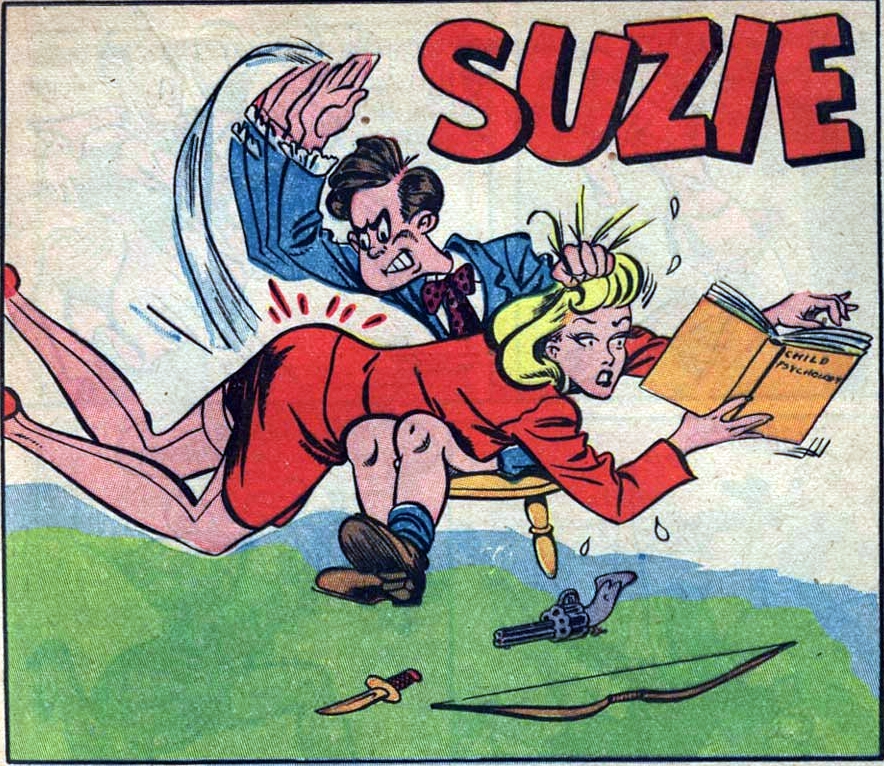 Artist unknown. © Archie Comics. Posted by the Web-Ed on 09/03/2010.
Archie Comics has featured a lot of characters over the years other than Archie himself and the more familiar members of his gang. One of these was Suzie, who for a while had her own comic book but earlier was a back-up feature in PEP Comics, which starred Archie. Because Suzie was perhaps a year older than the Archie gang, on the surface it would seem less likely that we would find her getting spanked than, say, Betty or Veronica, who were still subject to parental discipline (as we have previously seen here and here).
Luckily for us, Suzie did indeed get spanked in PEP Comics #59 (December 1946). As usual, we've a few things to say about it, so let's get started by taking a look at the spanking panel. The spanking is given special prominence by having it take place within the splash panel (for more on why this is important, refer to Will Eisner's comments on his own much more famous Spirit spanking Ellen splash panel). Unlike that example, this is the only place in the story that we actually get to see Suzie OTK.