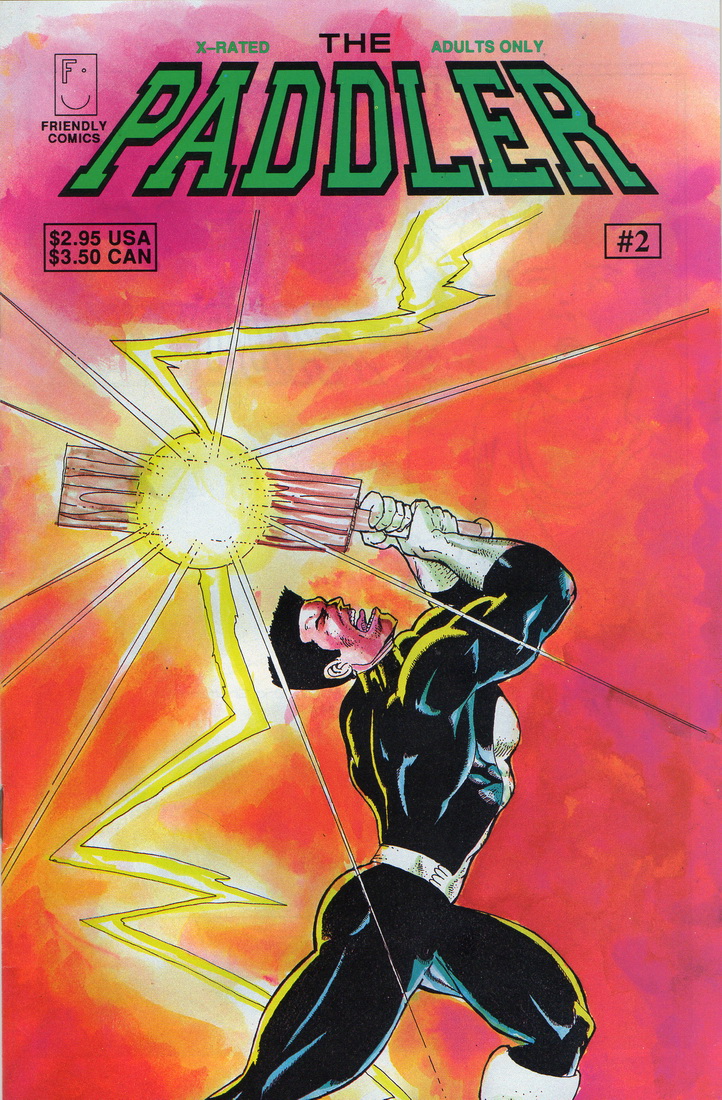 The Paddler #2 (June 1992), cover art by Setante. His chest emblem consists of a pair of buttocks in place of The Punisher's somewhat more dramatic skull. © Friendly Comics. From the collection of and posted by the Web-Ed on 05/25/2012.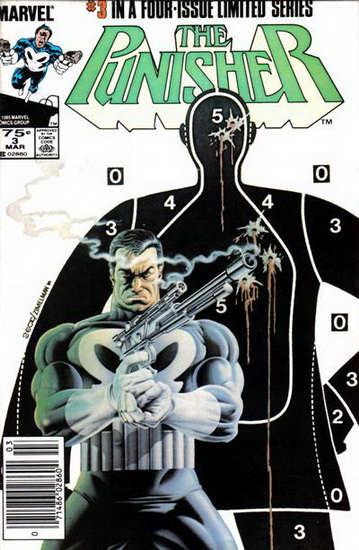 The Punisher #3 (March 1986). Note skull-shaped chest emblem. © Marvel Comics.
When we posted The Paddler #1 in 2004, we knew of the existence of an issue #2 but it was only recently that we were able to obtain a copy. We have to regard the mere existence of a comic book with this title as a remarkable thing, even one which is a pitiful pornographic parody of Marvel's Punisher; alas, as you already know if you've seen our post on the first issue, The Paddler was something of a disappointment since neither story nor art were very good. In that respect, this second issue probably represents something of a decline, if that's possible. However, there are three separate swats which we'll see below, plus a flashback sequence F/M paddling of The Paddler by his stepmother when he was a boy, which we will certainly not see here, nor anywhere else if we're lucky.