Unfortunately, this question cannot be answered with any degree of certainty. It's clear from the style that Johnson did not do the artwork for "The Diamond of Death", but it's always possible he had a hand in writing the story. So who did the art? No one knows for certain, although the artist seems at least as good as Johnson. JVJ, whose collection was the source for these scans, speculates that the artists on this story were Al Ulmer and ___ Willner, but he put a question mark after the names to indicate he wasn't sure (Jim has his collection indexed on 3" X 5" note cards, which is basically how things had to be done before the age of computers). Our own examination of the art has recently led us to conclude that it was probably Ralph Mayo (see comparison samples below).

Now let's take a look at the story. A woman calling herself Princess Iona walks into Simon's (The Saint's) office and and shoots a man who was trying to kill him. She then proceeds to tell him an improbable story about having sold a diamond to the British Museum and wanting him to help guard it. During the flight to London, the museum curator dies suddenly, and another fanatic (to go along with the first in Simon's office) tries to kill Simon, telling him he must die for having touched the "sacred stone".

Having secretly passed the diamond on to his female assistant, Pat, Simon then exposes the "Princess" as none other than El Kara, the cult leader of the fanatics and who only pretended to sell the diamond to raise cash. The whole thing is pretty confused, but the principals all wind up back in Pat's Hotel room, where El Kara tries to stab Pat with a knife and then throws it at Simon. Fed up, Simon turns the bad girl over his knee! This is another example of an adventure hero who spanks the villainess because he can't punch her out the way he would a male antagonist.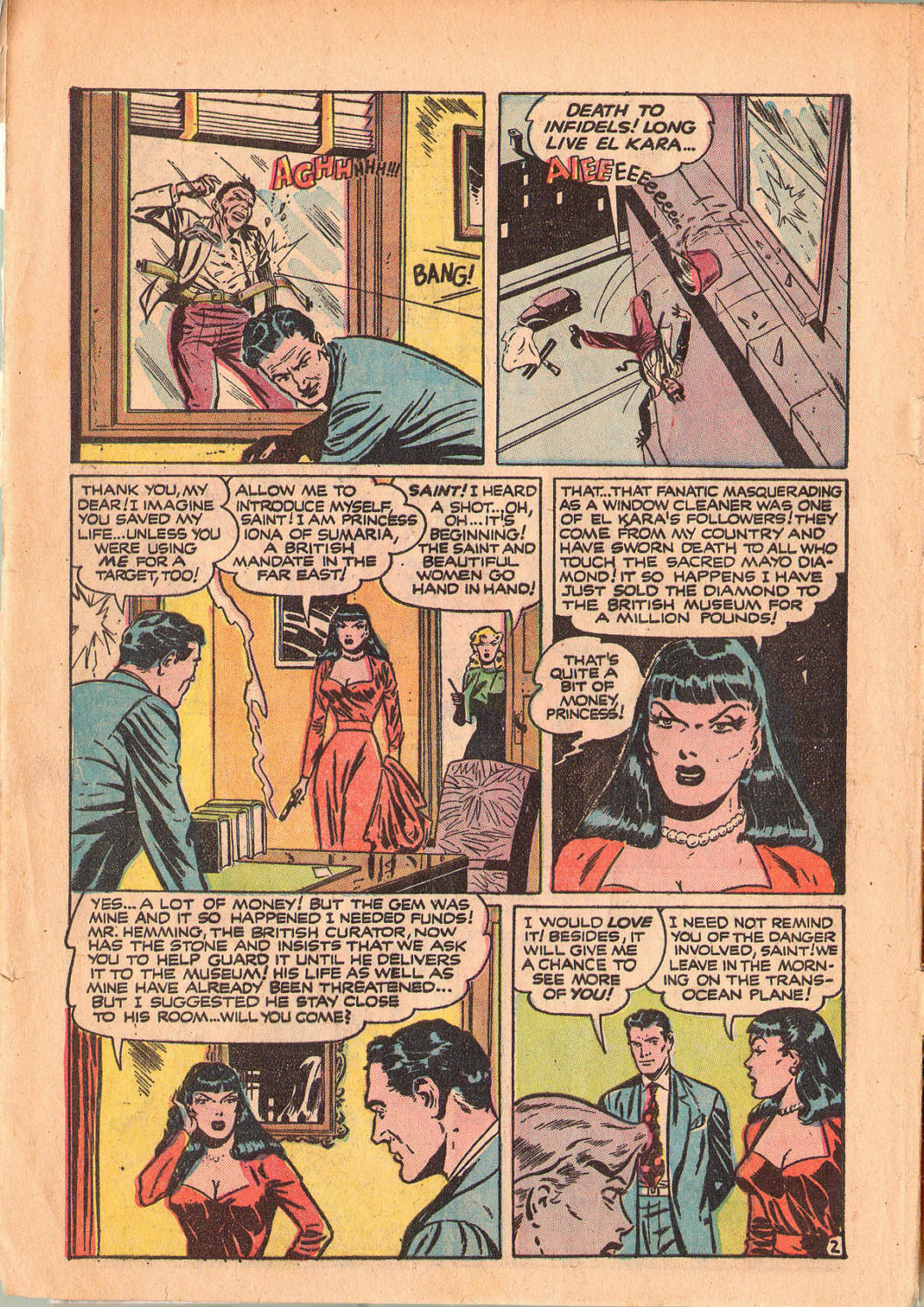 Page 2. (Click to increase in size) © Avon.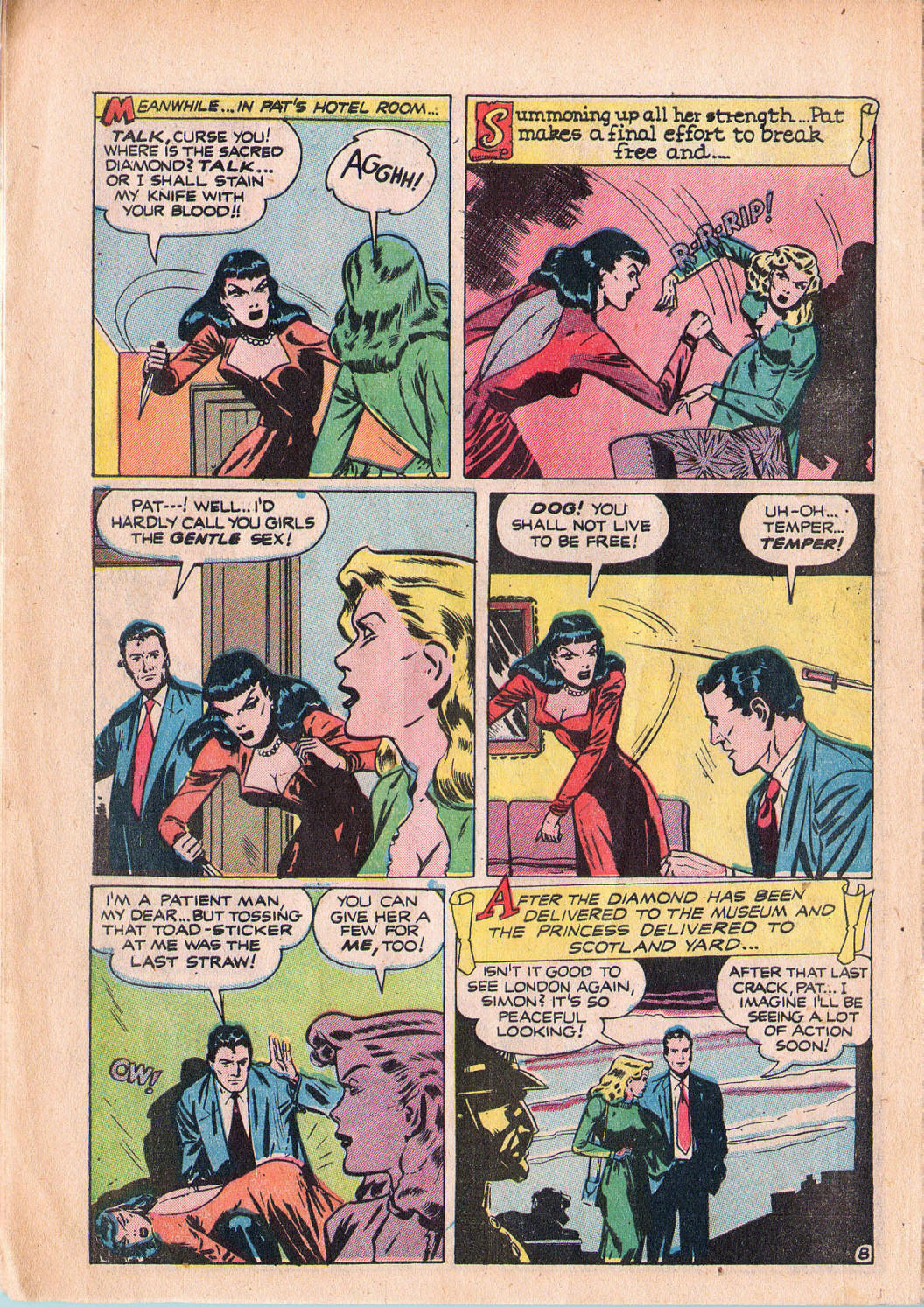 Page 8. (Click to increase in size) © Avon.