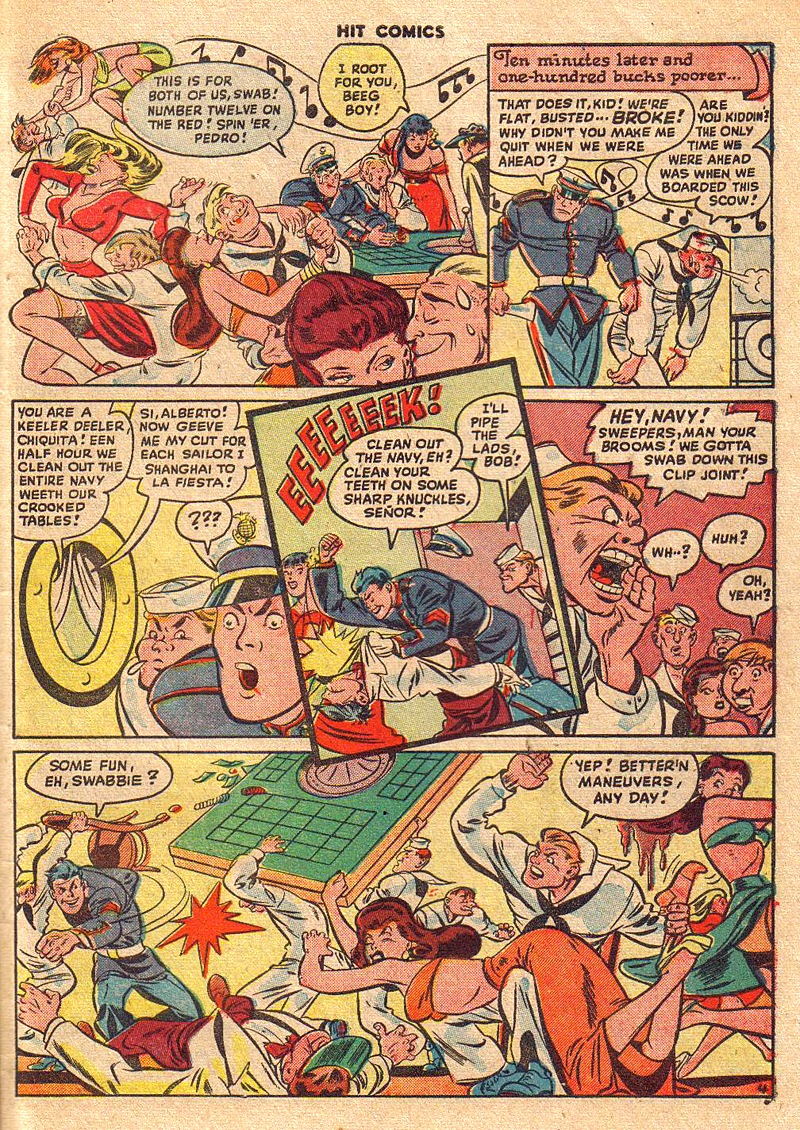 The complete page from Hit Comics #54.
The spanking itself isn't bad, although the artist, Klaus Nordling, makes the common mistake of spanking with the wrong hand. As we've pointed out elsewhere, this error results from composing the panel in a way which would logically require the left hand be used, then assuming the spanker must be right-handed. The correct solution is to have the spanker use his left hand (easier than re-composing the entire panel), since we really don't care if he's truly left-handed or is a right-handed guy just using his left hand.
Nordling evidently was not a spanko - if he had been, he probably would have found a way to show us more good-looking young women getting spanked. Why couldn't we have had just one panel with his Lady Luck (below) over someone's knee?