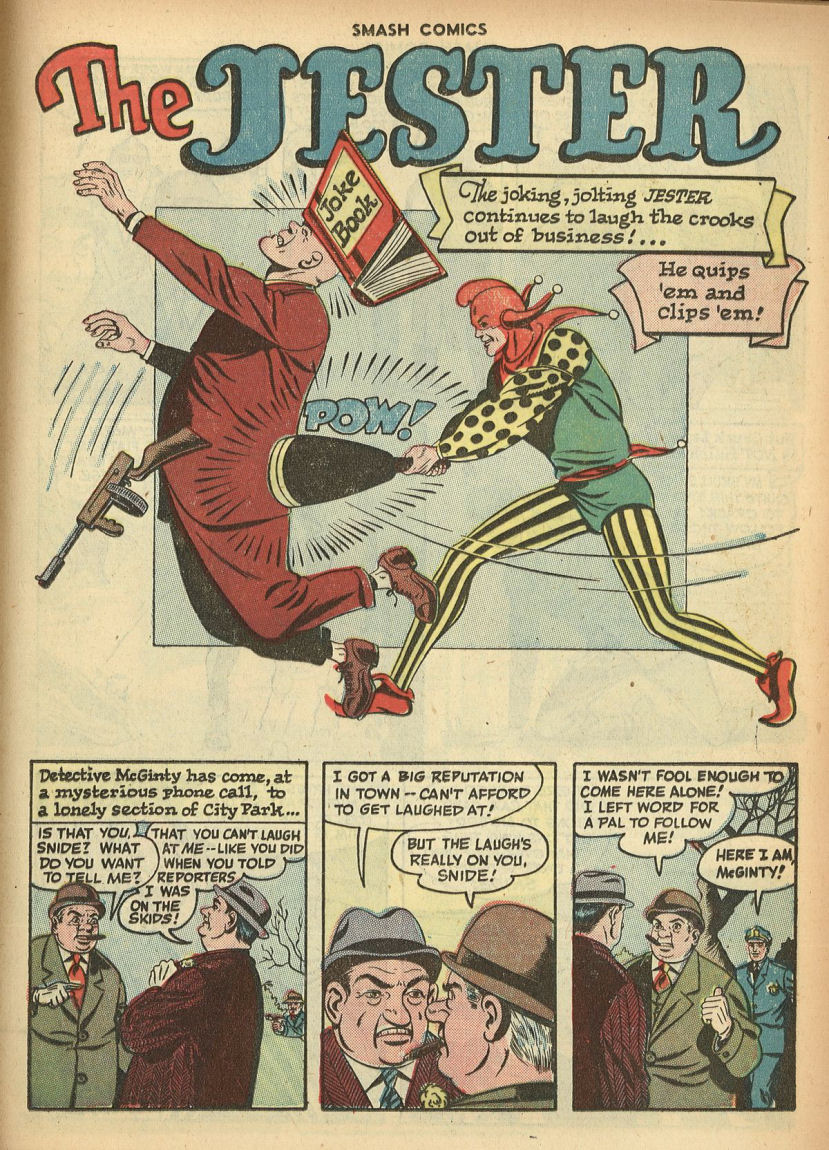 The Jester makes a Fool of himself in the well-named Smash Comics #68 (December 1946). Published by Quality Comics, artist unknown. Posted by the Web-Ed on 10/29/2010.
"He quips 'em and clips 'em" advises the splash panel caption, referring to The Jester. Not to be confused with the old Daredevil villain of the same name, this guy was on the side of law and order, although we're not sure how effective his jokes were in dealing with hardened criminals since we've already forgotten those stories of his that we uncovered during our Golden Age comics search. We suppose we should applaud the courage of a hero who fights machine gun-wielding crooks armed only with a jokebook and paddle, but in fact this splash page was metaphorical, meant to symbolize The Jester's humorous approach to crime busting. And as M/M spanking appears to have been viewed as high comedy during the Golden Age, we should not be surprised to find this example of it here, although once again we can't help wishing a female crook were pictured instead.
No information could be found to identify the artist and writer. Something about the splash page reminds of us Mike Sekowsky, but we could find no evidence he ever worked at Quality, and even we're not obsessive enough to investigate further as we no doubt would if this were a M/F spanking.