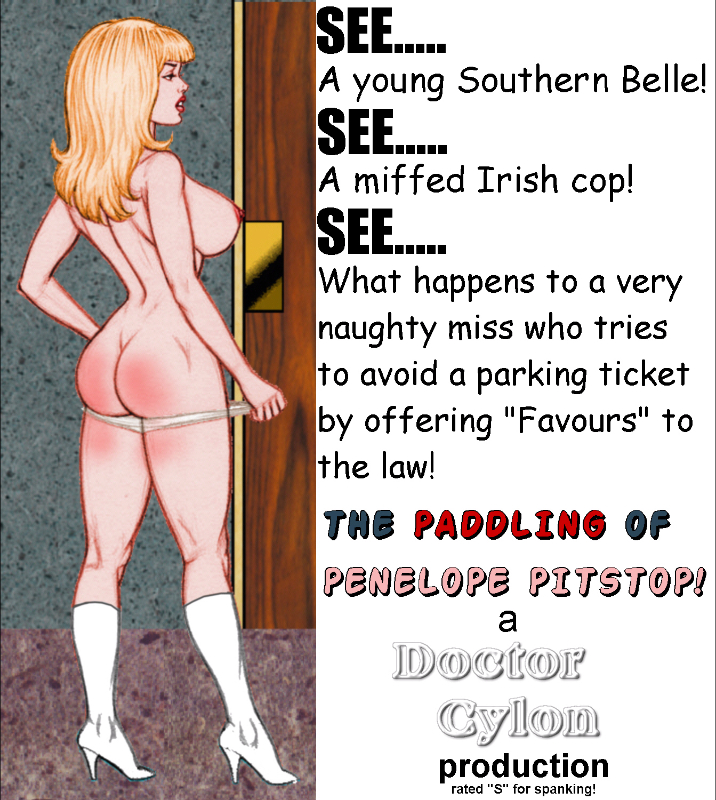 Colors by Doctor Cylon (click to increase in size).
Doctor Cylon is in the process of sending us a whole lot of material - more than 200 items, in fact - and we haven't sorted them all out yet. That is why, a few weeks ago, when we posted his fiction piece The Paddling of Penelope Pitstop, we didn't realize that the good Doctor had also provided two pieces of artwork with the same name, and while we have since added them to the page, we'd like to present them here now as well.
Here is the first of the two, showing the aftermath of the aforementioned paddling with Penelope's posterior well-reddened.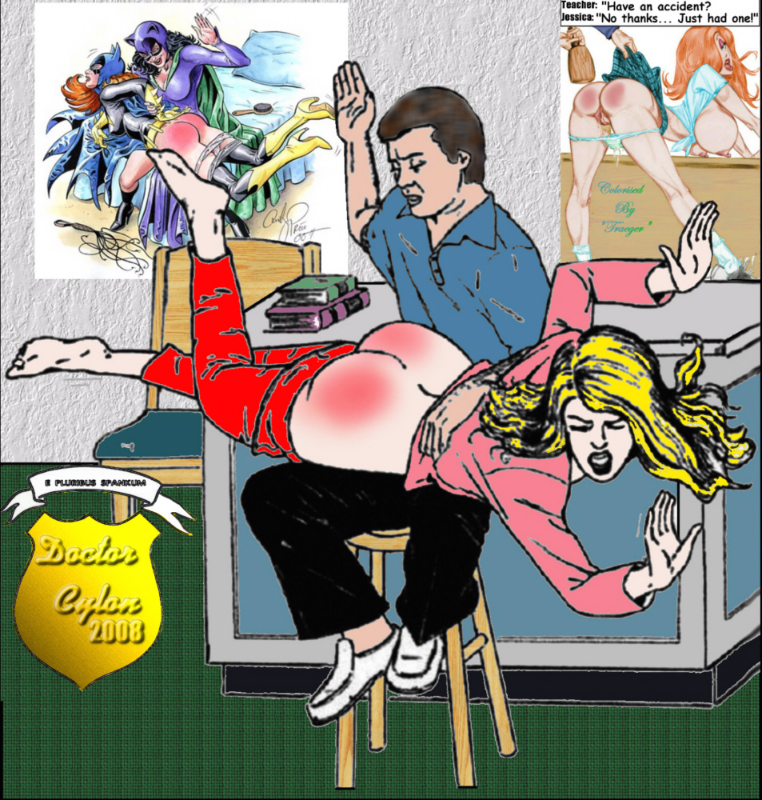 Collage and colors by Doctor Cylon (click to increase in size).
The second example seems to have been done back in 2008, probably before he wrote the story since there is no apparent connection between the two except that he has emblazoned his logo upon a law enforcement-style badge. This is a collage - a rarity for Doctor Cylon - and we can't quite place the source of the figures, although they certainly look familiar (they might be Funbun's work).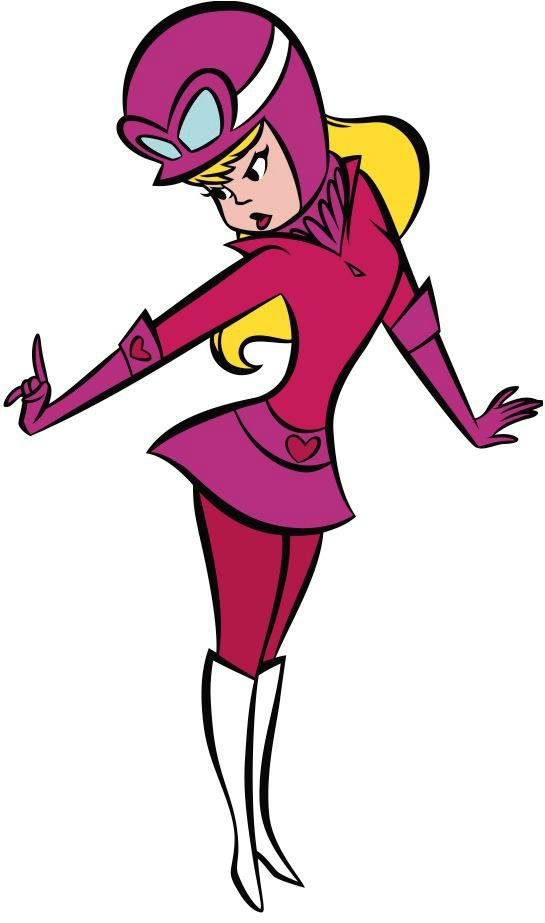 Penelope Pitstop. © Hanna-Barbera productions. Posted by the Web-Ed on 12/09/2016 (click to increase in size).
CSR's younger readers might not remember Penelope Pitstop from the Hanna-Barbera cartoons The Wacky Races (1968) and The Perils of Penelope Pitstop (1969), so to help them gain familiarity with the character we are presenting the drawing at left, probably taken from one of the cartoons. Although never spanked in either series, this still has her looking back almost as if to see whether her fanny is on fire - at least in the fevered imaginations of true spankos.
As it happens, Penelope is not a recent subject for Doctor Cylon: see her paddlings #1 and #2 at his hands, from 2010 we believe (we forgot to record the date). Nor is this all he has to say on the subject: next week we'll see four more additions to the first of these two.