Bill Ward's occasional F/M Humorama cartoons didn't surprise us too much, because we had already seen some of his later work in the 80's with that orientation, but as we mentioned here, we just about fell off our editorial chair when we discovered that Kirk Stiles had done one as well. Of the remaining three members of the Humorama "big five", no F/M cartoons from Dan DeCarlo or Homer Provence have ever been discovered, but while searching through more old Humorama digests, we did find this bizarre piece from Bill Wenzel. It first appeared in the May 1957 issue of Snappy and was reprinted in the March 1966 issue of Romp.
For the life of us, we can't figure out what the gag is supposed to be. "The announcer was using a razor to shave peaches," says the wife, as she holds an electric shaver in her right hand while spanking her husband with the left. Maybe it's just as well we can't figure it out, since we probably wouldn't like it much. Wenzel, who sometimes had the spanker use the wrong hand and on other occasions had trouble with the OTK positioning, gets everything right here - except the orientation! We're probably sounding like a broken record, but we'll say again that this cartoon would have been vastly improved had the spanker and spankee been reversed.
Romp (March 1966). From the collection of and posted by the Web-Ed on 10/28/2011 (click to double-size).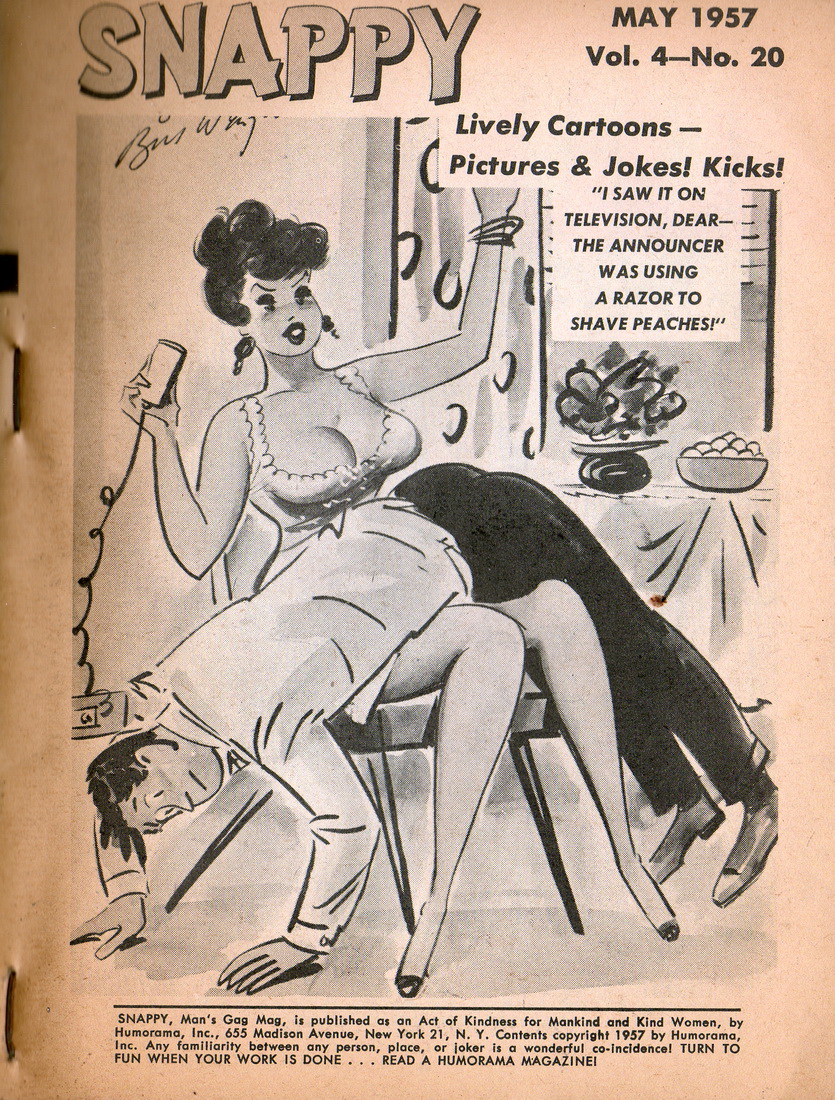 Web-Ed's collection (click to double-size).