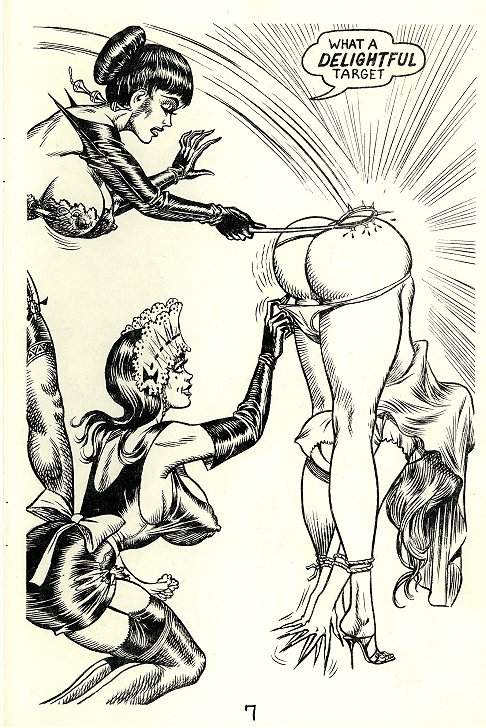 Posted by the Web-Ed on 07/02/2010
For the last entry in our Bill Ward blowout, we have what appears to be a cartoon from Ward's late period, found at Spanking Art Blog. Most unusual for him is the holding ankles position (with bondage, but that doesn't change the essentials). Ward renders the position well enough, but then once again sabotages his own work by using what appears to be a stinging nettle instead of a nice paddle, strap, or cane. He has also started to become what we have elsewhere called "boob crazy", although he was to become even more extreme as the years went on.
Because Ward is both extremely well-known and extremely popular, our criticism of his work may surprise some readers. But the critic has to follow his own judgment regardless of popular trends, and we believe Ward's work showed a definite decline over the years. Of course no artist can or should do the same thing over and over, but we think a few examples will illustrate our point and suggest some alternate paths Ward could have followed.