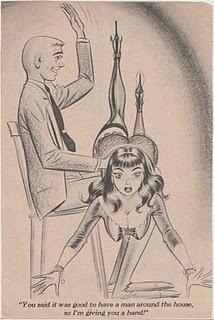 Posted by the Web-Ed on 07/02/2010
Continuing our Bill Ward Blowout we have this one which we think was sent to us by fanz123. The viewing angle is unusual (head-on toward the spankee), though workable for the OTK position. The gag is almost non-existent ("You said it was good to have a man around the house, so I'm giving you a hand!") - perhaps this should have been "You said you wanted me to give you a hand around the house ..." which is still feeble, but better. Of course this probably wasn't Ward's fault - something we haven't mentioned with all the cartoons we've presented from the Humorama digests is that Abe Goodman (the editor) or perhaps his assistant generally wrote the captions. An exception was Bill Wenzel, who wrote his own. Actually, from the originals we've seen at auction sites, most of the artists probably wrote some guidelines at the bottom margin, but apparently the editor rewrote most of the non-Wenzel ones.
Then there's the positioning. We're going to keep harping on this in future entries, so for now we'll simply point out that you can't allow the spankee to be waving her legs around like this. Ward didn't seem to understand that not only is this bad in actual practice, it simply doesn't look good. On the plus side, this one still seems to be from Ward's early period (50's), so the man is clean cut and the woman is reasonably proportioned - two things that were not true in his later work.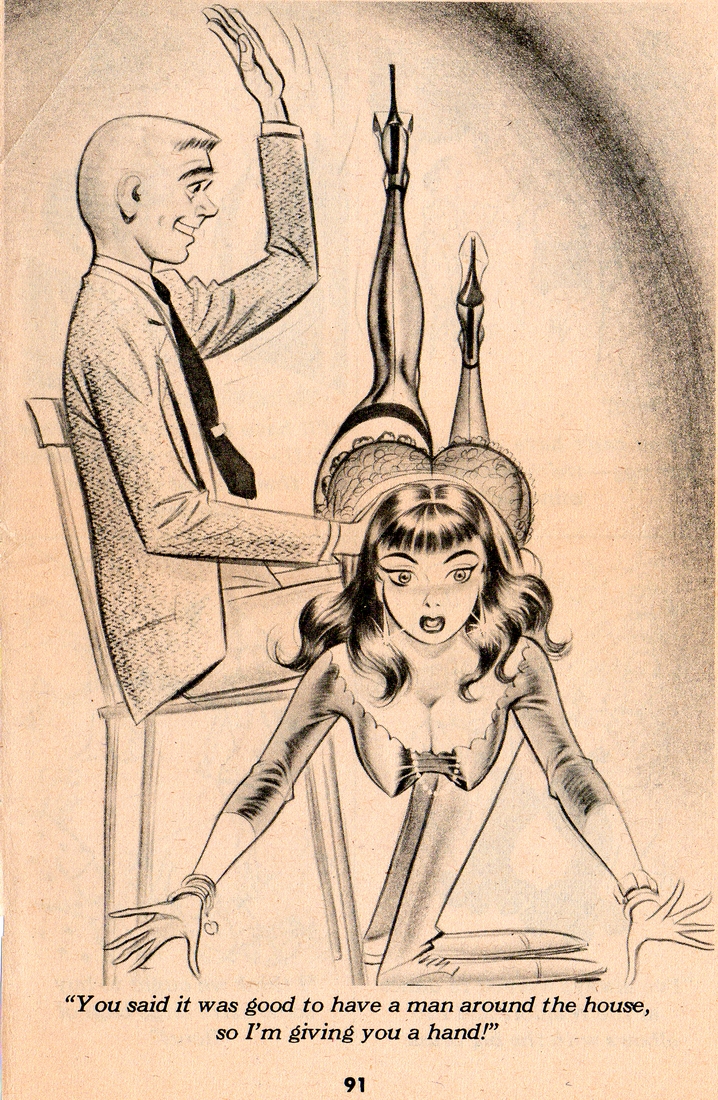 From Mike's collection, scanned and posted by the Web-Ed on 10/07/2011. (click to double-size)
10/07/2011 Update: Here is an alternate version taken from Mike's collection. This was the secord printing and appeared in the May 1961 issue of Romp. [Note: this update was later modified in Sept. 2013 when more information became available.]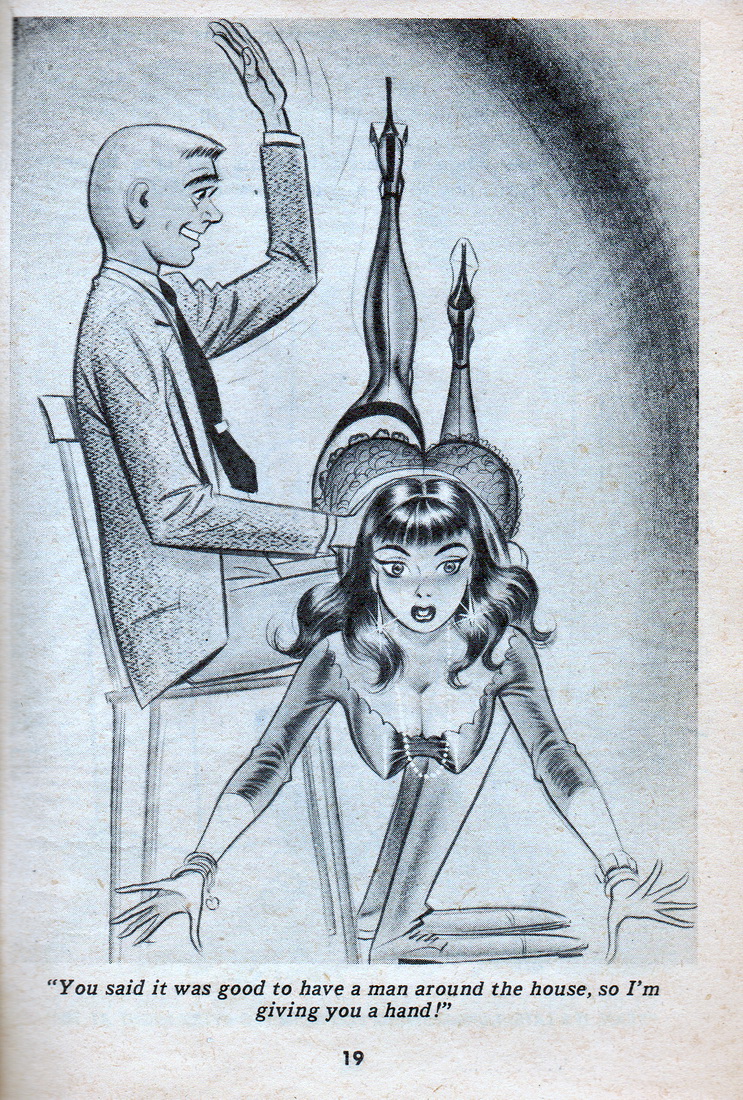 From Web-Ed's collection, scanned and posted on 12/07/2012. (click to double-size)
12/07/2012 Update: Here now is the first version as it appeared in the September 1956 issue of Snappy. It is essentially no different from Mike's later version, with slight changes in the typography and a different page number.