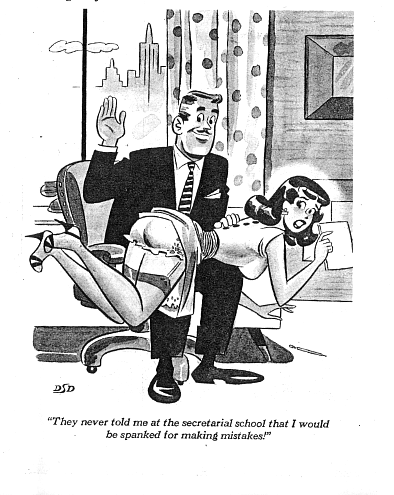 posted by the Web-Ed on 04/02/2010
Yet another Type-1 secretary spanking (spanked for screwing up) in this 10th entry in our Spanked Secretaries series. We haven't tabulated just how many examples there are of secretaries being spanked for spelling errors, but we never get tired of them - such a wonderful idea! In this case, the secretary seems a little dismayed when she finds out she's going to be spanked for her mistakes, which is something her secretarial school failed to prepare her for. Maybe that's what we should do - open a secretarial school. We could guarantee that all our graduates left school fully prepared for the workplace, or at least for getting spanked there!
Dan DeCarlo never stopped using his "DSD" alias for his humor cartoons, although with his distinctive style he really wasn't fooling anybody. That was especially true when one of his cartoon characters resembled a member of the "Archie" gang, as is the case here where the spankee looks a lot like Veronica Lodge. DeCarlo's consistent virtues are all on display: cute, sexy women with very full busts and wasp waists (but more realistically proportioned than Bill Ward's), good draftsmanship, and humor that derives from a male character who enjoys taking advantage of any excuse to administer a good spanking. Only this last is really subject to modern attack - can the "non-consensual" aspect of these cartoons be justified? That is the question we will take up next time when we examine the last(?) of DeCarlo's spanked secretary cartoons ...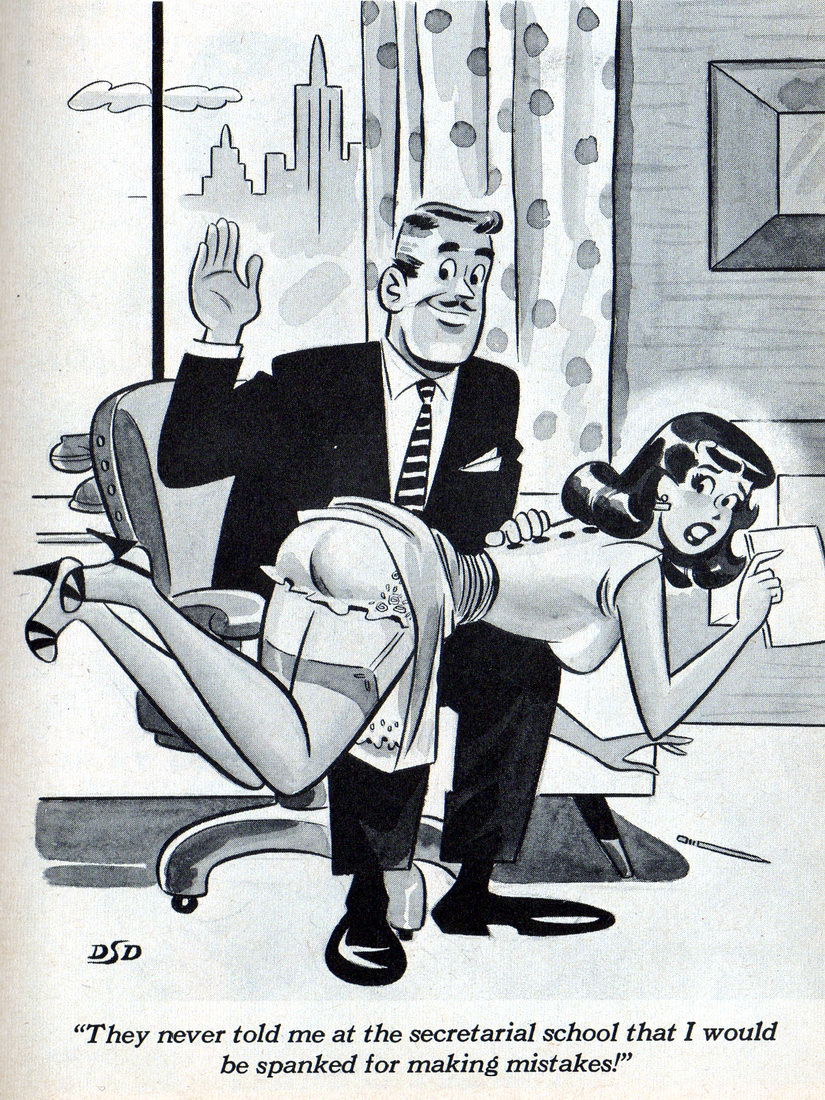 From Laugh Riot (Oct. 1964), scanned from the Web-Ed's collection and posted on 05/25/2012.
05/25/2012 Update: Because Mike kept only the spanking cartoons from the Humorama digests he purchased in the 1960's (the important part, after all), we have often been unable to determine exactly where many of them came from. In this case, however, we know that Mike's version (at right) must have come from the October 1964 issue of Laugh Riot, because it's identical to our copy (at left) which we obtained only last year (we cut off the Harry & Larry gag and the page number, but they were there). We have also discovered that this cartoon first appeared in the March 1956 Jest, which may be the source for the photostatic copy above.
These scans give us a better appreciation of DeCarlo's skill with the brush (click to double-size).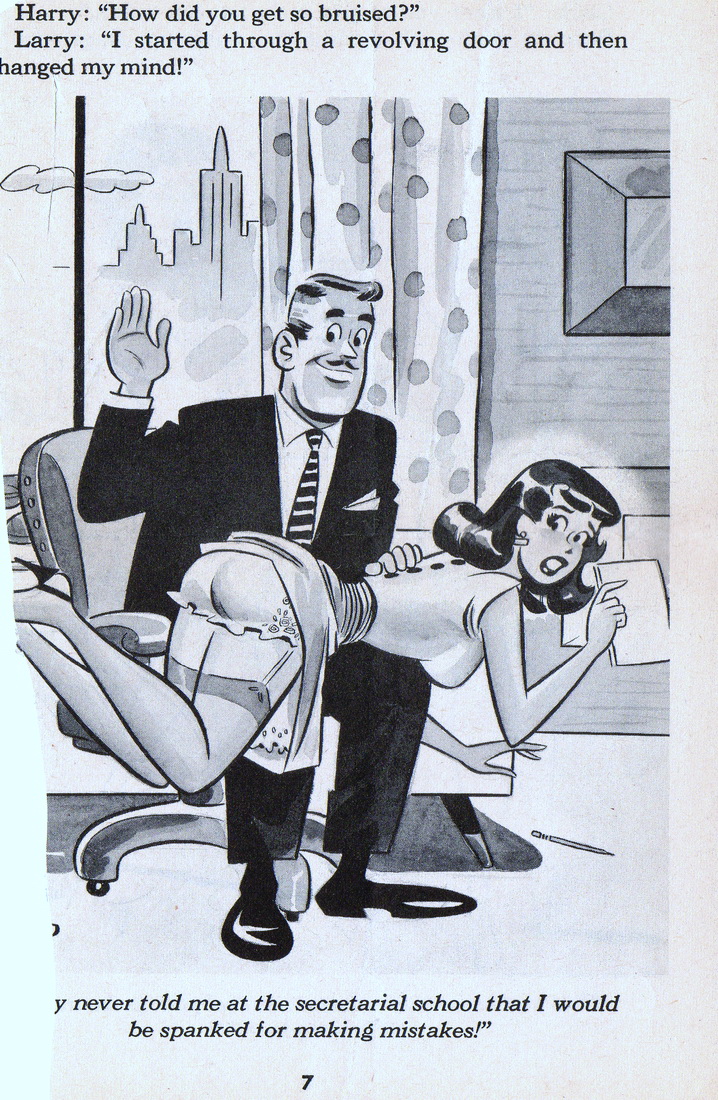 From Mike's collection, also the Oct. '64 Laugh Riot.