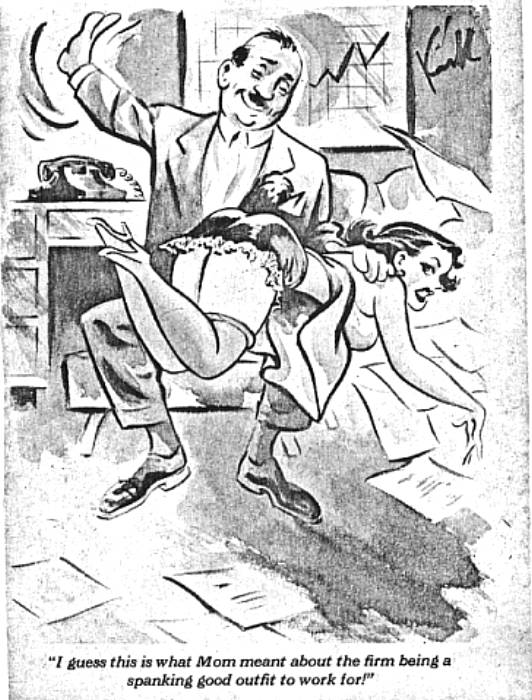 posted by the Web-Ed on 03/26/2010
Another Type-1 secretary spanking (spanked for screwing up) becomes the 9th entry in our Spanked Secretaries series. Following in her mother's footsteps (delightful idea), a young secretary joins a spanking-good firm, only to find out that her mother meant that literally! It isn't clear just what she's done that deserves the spanking treatment - perhaps she dropped all those papers on the floor, although honestly it looks more likely to be the result than the cause of being turned OTK. Luckily for her, the boss didn't make her bend over and pick them up one at a time, while he stood behind her, paddle in hand...
Based on the typography, we think this is probably a photostatic copy of the cartoon's first publication, the details of which remain unknown.
08/17/2012 Update: Although we still don't know when this cartoon made its first appearance, its second printing was in the December 1965 issue of Gaze, not the most likely of places since Gaze seemed to have had more photos and less cartoons than most of the other Humorama digests. But we'll gladly take it, and another improved scan once again helps us better appreciate the cartoonist's craft, the subtleties of which are often lost when we have only old photostatic copies. This secretary is not the most beautiful of Stiles' women, but he makes up for that with good OTK positioning and frilly cami-knickers.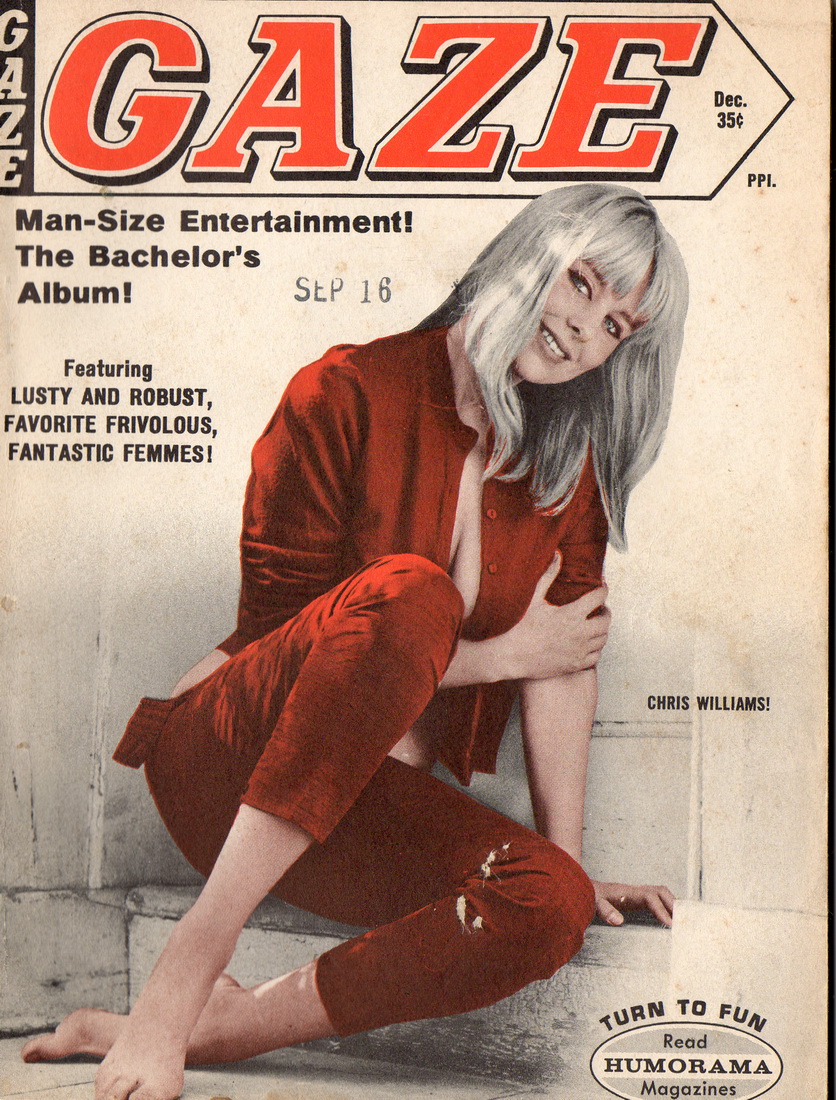 The December 1965 issue of Gaze (click to double-size).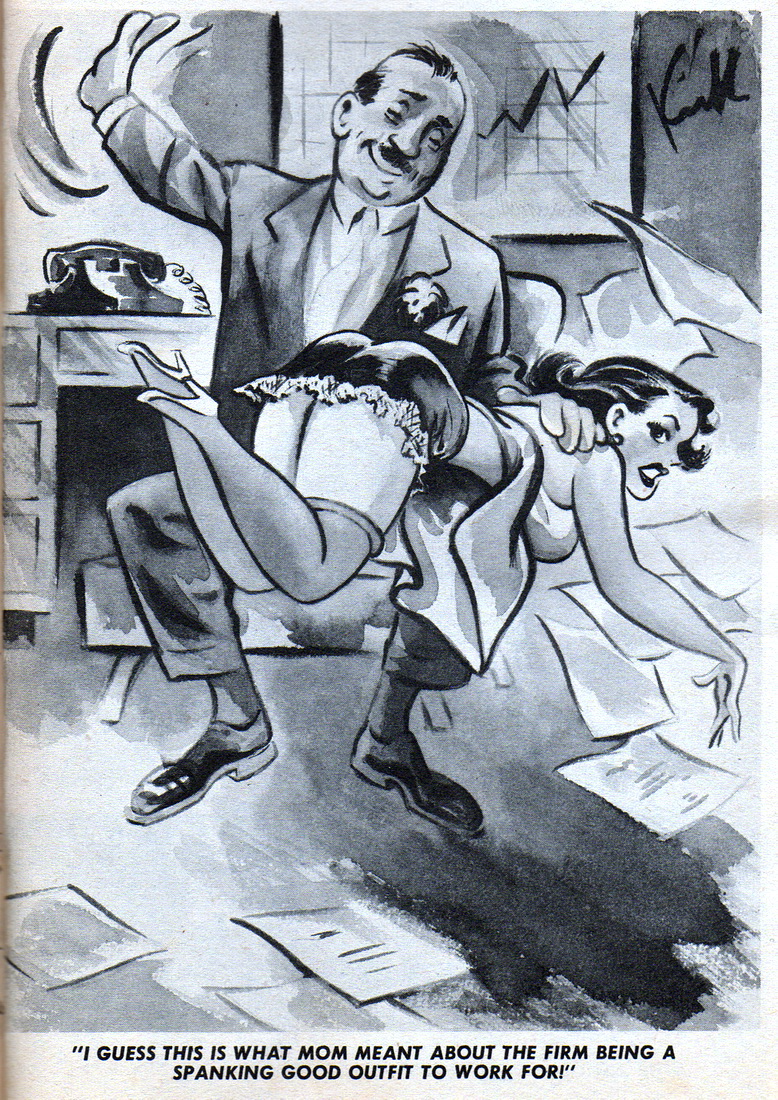 Posted by the Web-Ed on 08/17/2012 (click to double-size). Note the difference in typography between this version and the one above.