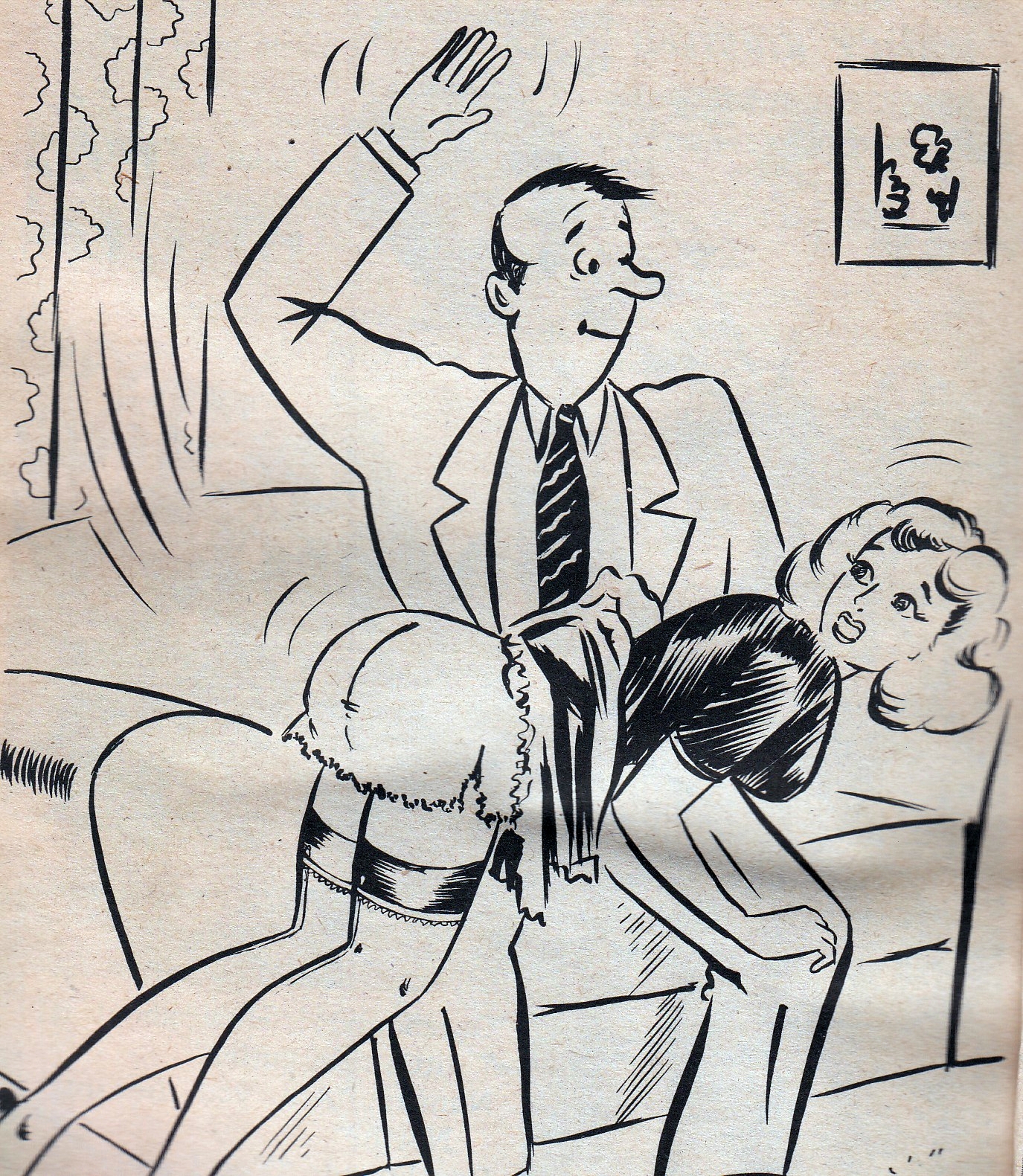 Art by George Morrice. Posted by the Web-Ed on 06/18/2010
Our second entry in our series on the work of George Morrice is almost identical to the first, except that it takes place in a living room. Morrice's chief virtues seem to be charm, attractive spankees with nice round bottoms, and good OTK positioning.
05/24/2013 Update: Steve W. later discovered this cartoon's first appearance in the May, 1959 issue of Snappy. Below is Steve's version along with a photocopied one we picked up somewhere. The most interesting additional information we have now is the caption: "...and don't forget the six for the bumped fender!"

Morrice's spankees are almost always dismayed at being turned OTK, but this wife is the soul of contrition. As for the husband, he seems quite happy to make sure that his wife doesn't suffer any longer from a guilty conscience - just a sore bottom! We have seen Humorama cartoons in which the spankee likes to be spanked, but this is the only one we can think of where she readily accepts a disciplinary spanking. In fact, since she reminds her husband of a given number of spanks to be awarded for a specific offense, this looks a lot like what we nowadays would call a domestic discipline (DD) relationship - interesting work from Morrice.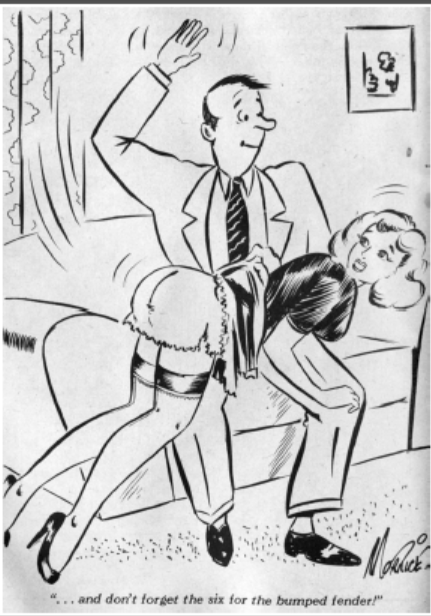 From Snappy (May, 1959). Posted by the Web-Ed on 05/24/2013 (click to increase in size).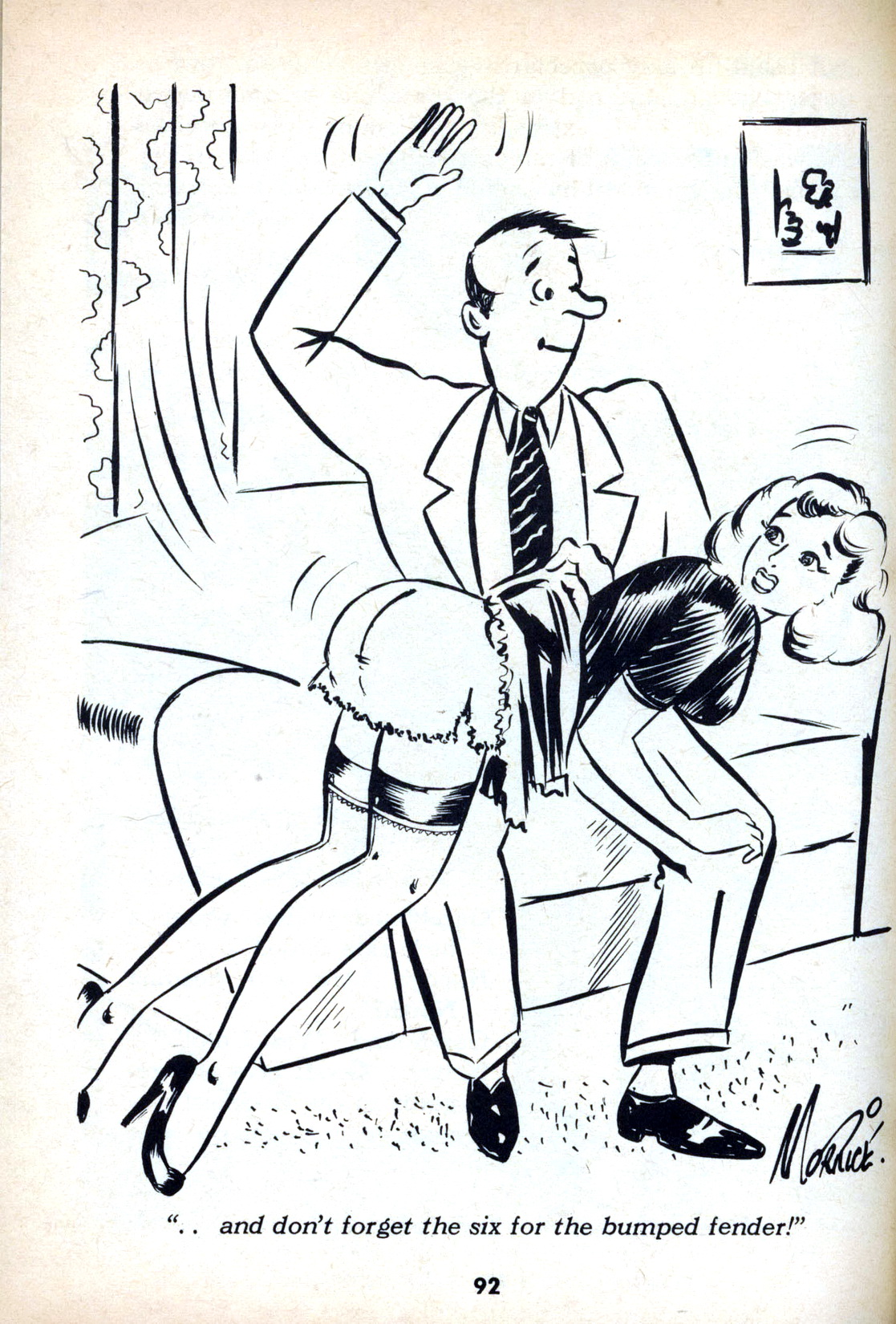 From Snappy (May 1959, Steve W.'s collection). Posted by the Web-Ed on 05/24/2013 (click to triple-size).