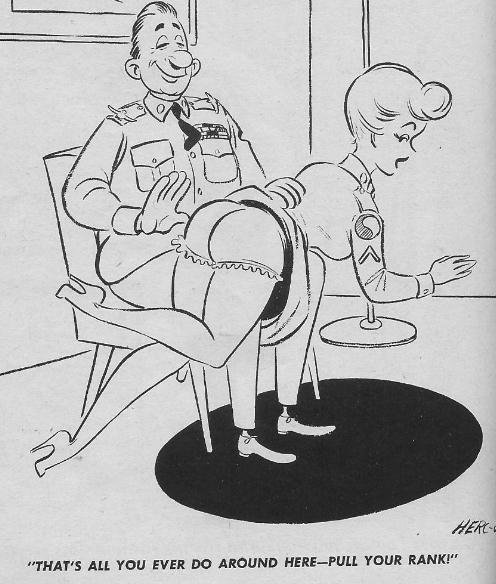 Posted by the Web-Ed on 05/21/2010
In a way, it's surprising that there aren't more military-themed spanking cartoons. The strict, highly-regimented nature of military life would seem a natural setting for disciplinary spankings. Of course, by the time the Humorama digests (where most spanking cartoons found a home) got going, World War II was already over, and since then it has become gradually less common for young men to go into the armed services. Consequently, it makes sense that military settings gave way to civilian ones for humor cartoons of all kinds. Perhaps the young men who went from the war room to the board room explain all the post-war secretary spankings we've seen. Apart from this one, we can only think of a couple of other military spanking cartoons: Brian Tarsis did a "retro" one of a soldier spanking a WAC, and Dan DeCarlo did one with a general spanking a WAC (to be posted in the future).
Speaking of secretary spankings, the situation here resembles them plainly enough: a superior officer uses his position to administer a spanking to a pretty Private, just because he wants to (he may have come up with some excuse, but if so we aren't shown it). Now if you actually tried that in today's army, you'd get in all kinds of trouble, but we have to wonder how often this may have happened in the past. We know of only one case where a female Private was spanked by a male superior officer (it happened in the Marine Corp, and before you ask, no, it wasn't us).
This is the first in a series of cartoons by Herc, as he signed them. He does a fair job with "spankers" as we see here, giving us an attractive spankee with a round bottom who, despite her complaint, doesn't really seem to mind getting spanked. A little more information on Herc may be found in Between Meal Smacks.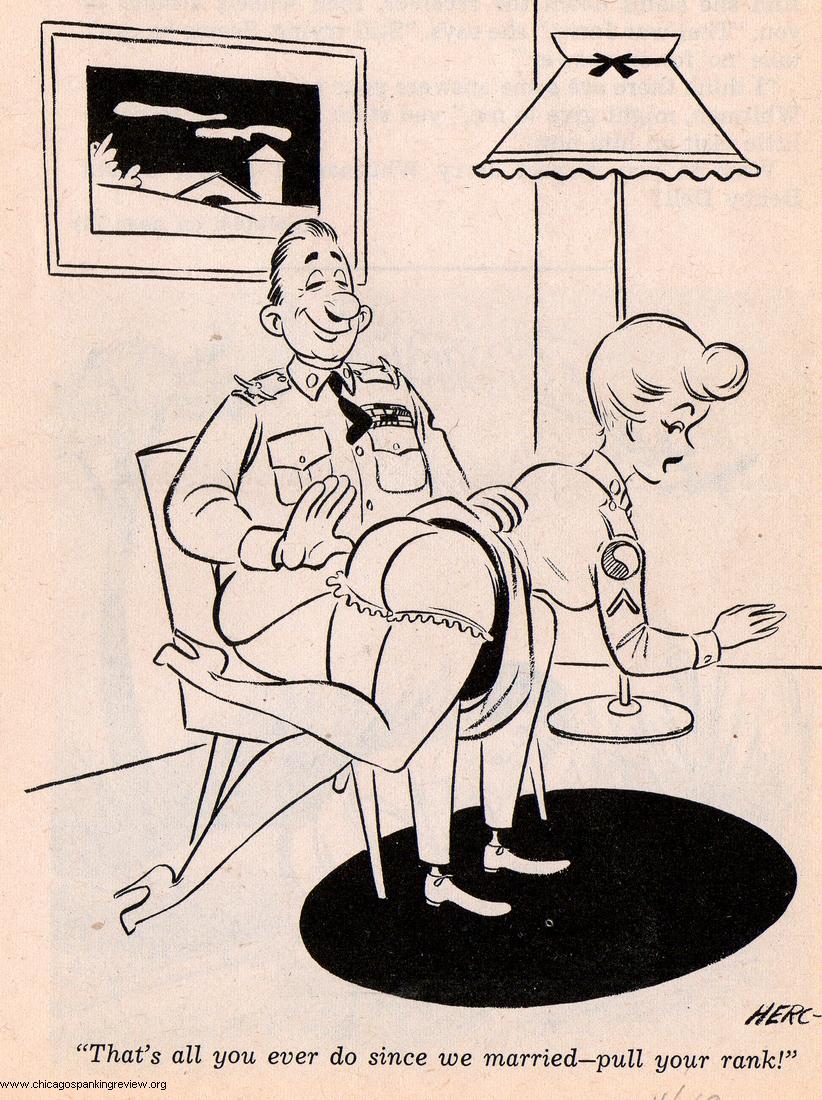 02/18/2011 Update: We obtained an original copy of this cartoon from Mike's collection and made a better-quality scan than the one above. As we might expect, this cartoon was printed more than once, and this caption is slightly different, indicating that spanker and spankee are in fact married.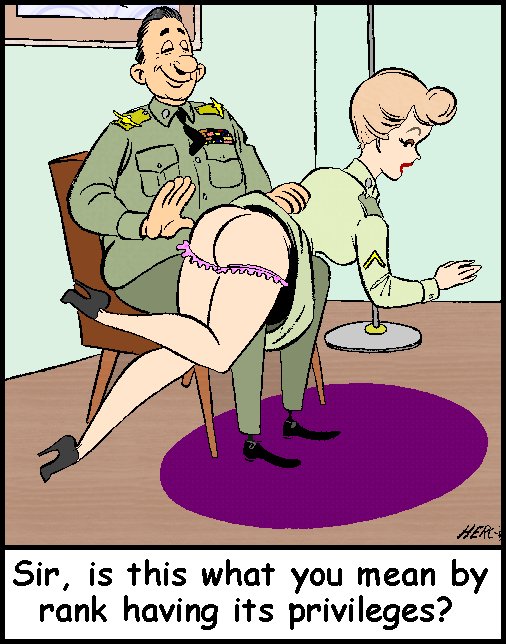 09/21/2012 Update: Here is a nice colored version by Todd.