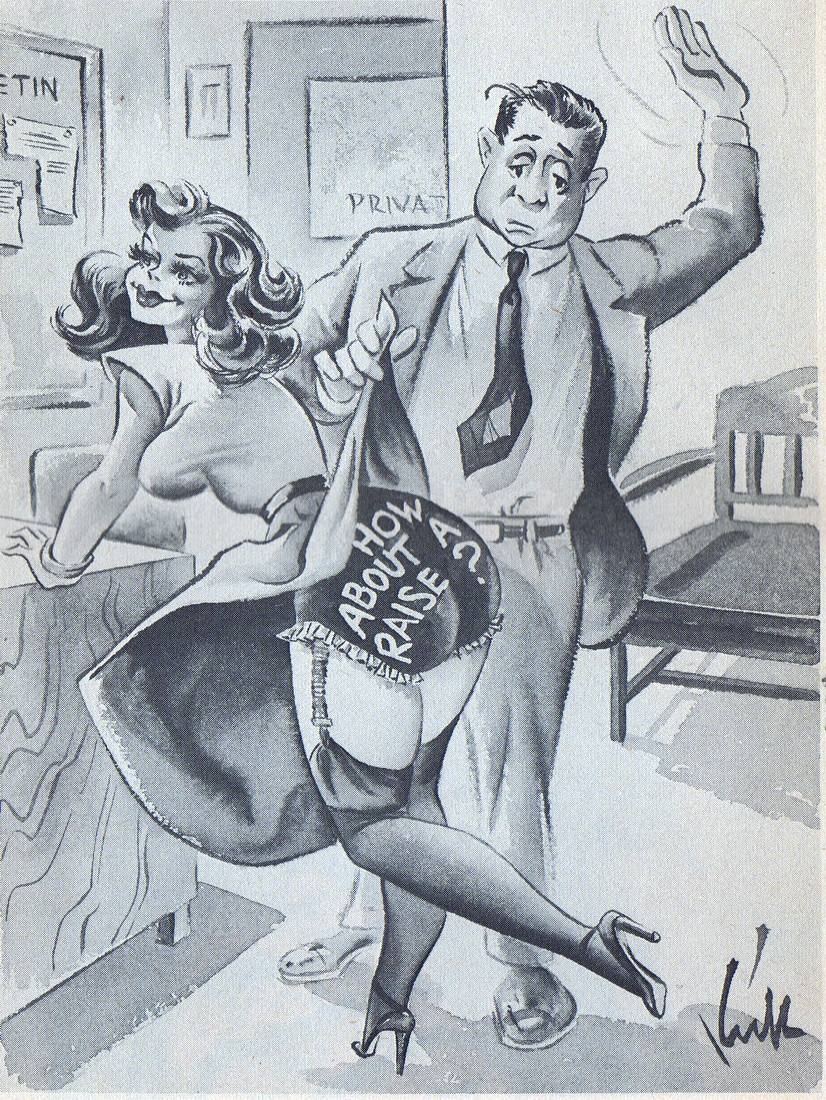 From Mike's collection. Click to increase in size.
For the 100th entry in the series we wanted to do something special, and we have this very unusual Secretary Spanking by Kirk Stiles which we do not believe has ever appeared on the internet before. This secretary has an unusual way of asking for an increase in salary: she letters "How about a raise?" on the seat of her cami-knickers where she knows the boss will see it the next time he spanks her! This is one of Stiles' best gags, and he also avoids two other problems he had at times - strange-looking lingerie and bulging thighs. The cami-knickers look right and the bottom they encase protrudes past past the thighs as it should. Great expression on the boss's face: he thought he was going to have another spanking good time, but now the wind has gone from his sails and he has to either give her a raise or think up a good excuse for not being able to afford one. The only drawback with this cartoon is that to make the gag work, Stiles had to use a near-standing position. But overall, this is a fine specimen of that wonderful sub-genre, the Secretary Spanking.
We still do not know where or when this cartoon first appeared [later found to be the Sept. 1958 issue of Snappy - see below]. The version seen here is the only one known at the present time and was removed by Mike from an unknown digest some time during the 60's [later found to be the June 1967 issue of Laugh Digest - see below].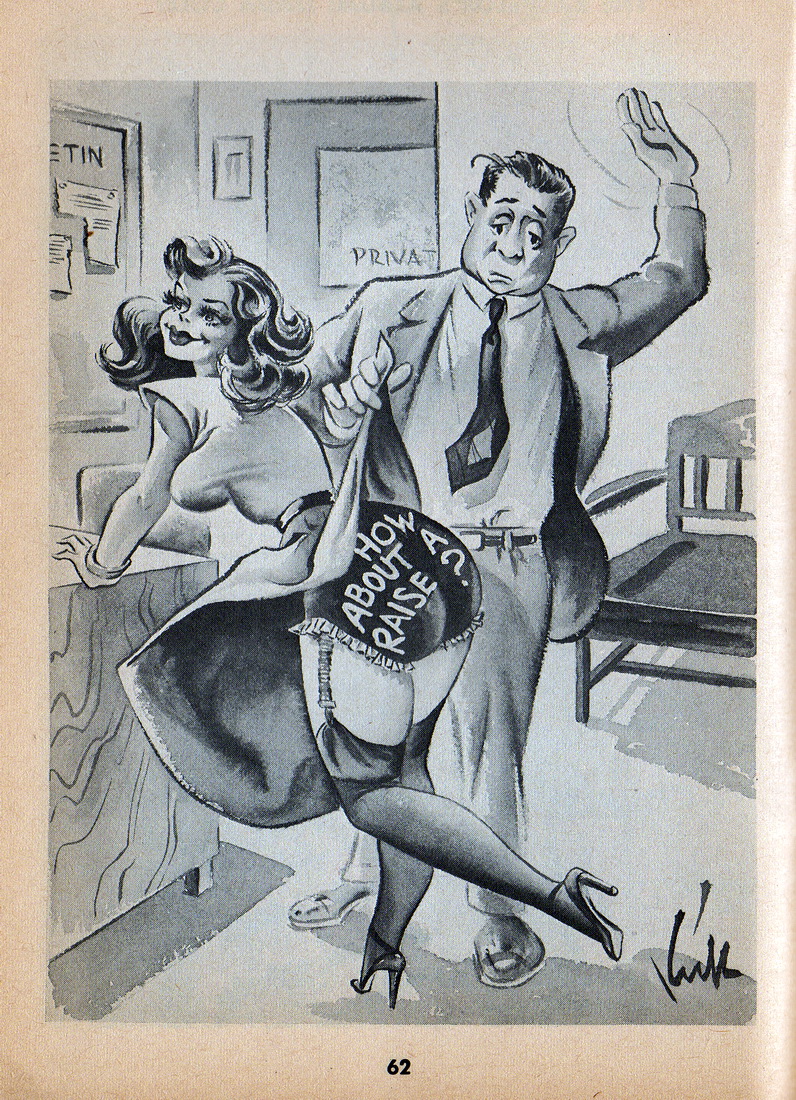 From Laugh Digest (June 1967, Web-Ed's collection). Click to increase in size.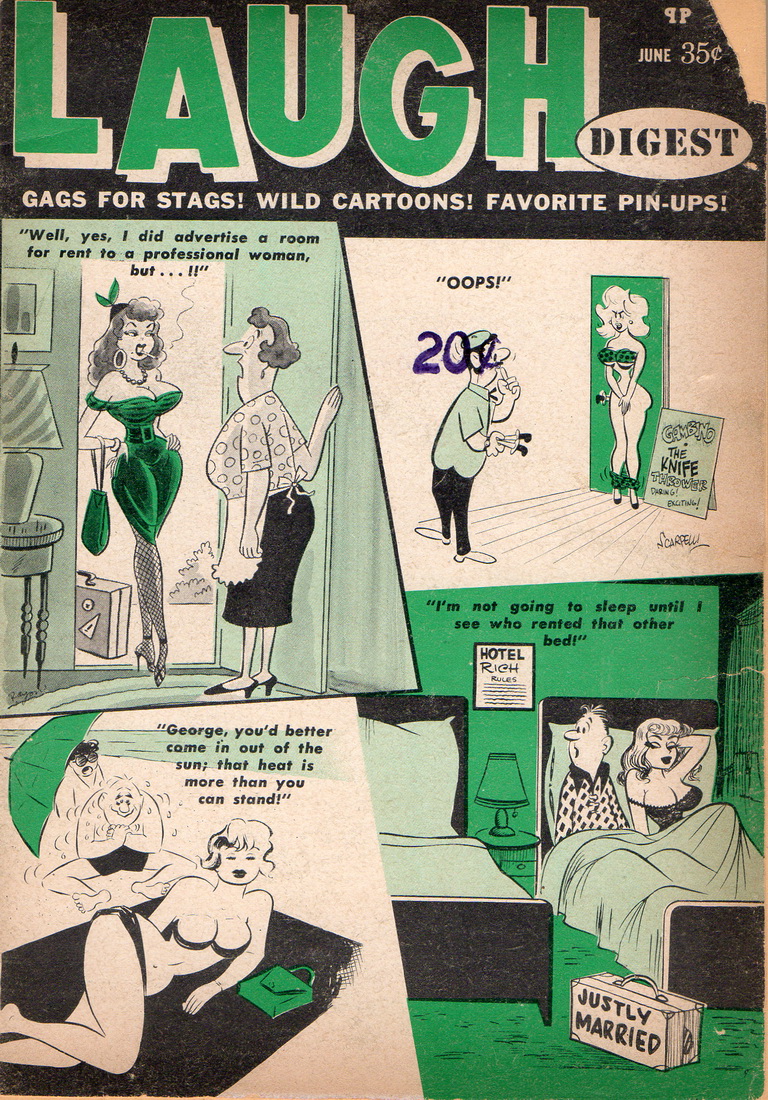 Cover of the June 1967 issue of Laugh Digest. Posted by the Web-Ed on 05/17/2013.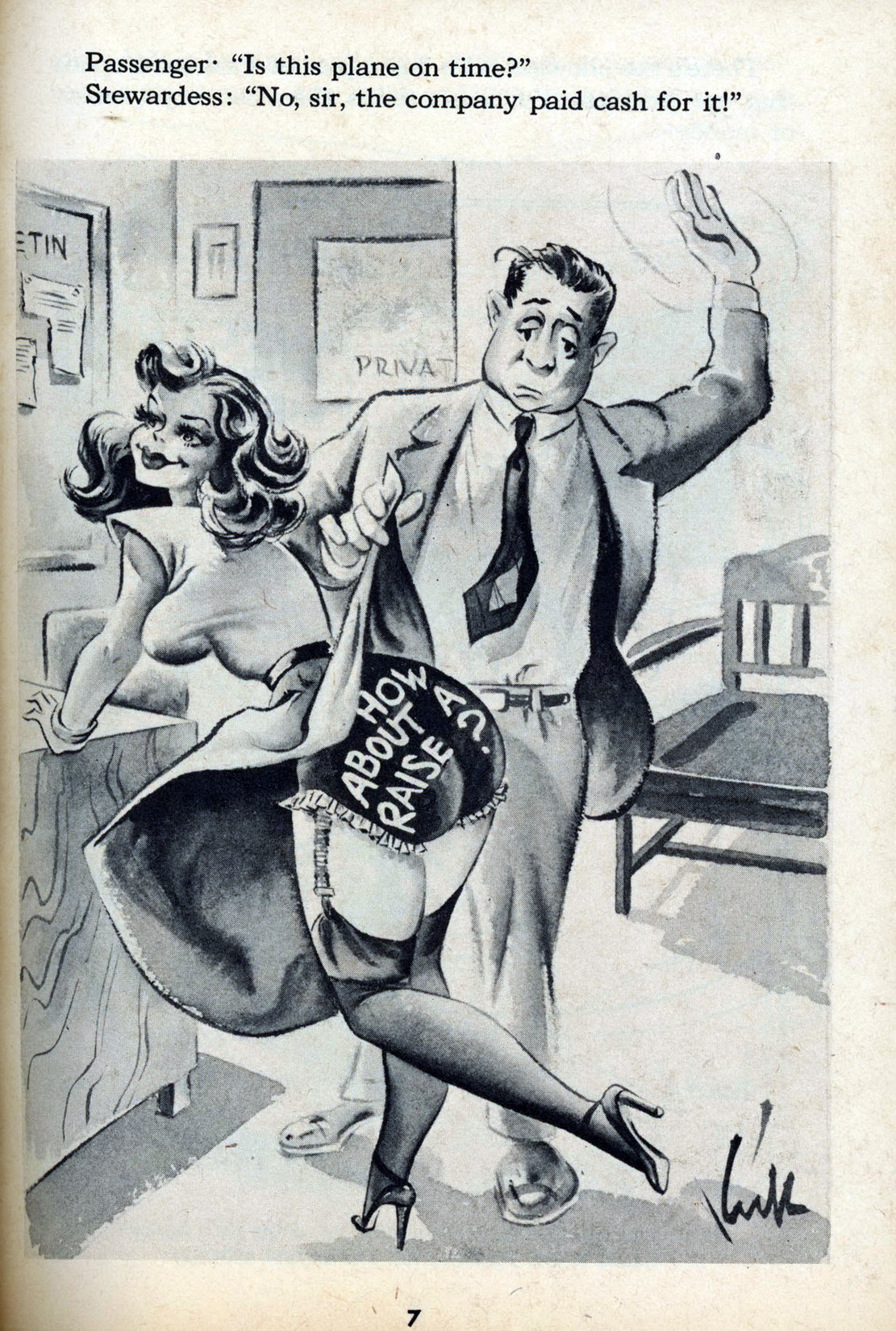 From Snappy (September 1958). Click to triple-size.
05/17/2013 Update: Steve W. later discovered the cartoon's first appearance in the Sept. 1958 issue of Snappy. He was kind enough to send us this scan - no new details, but good to have.