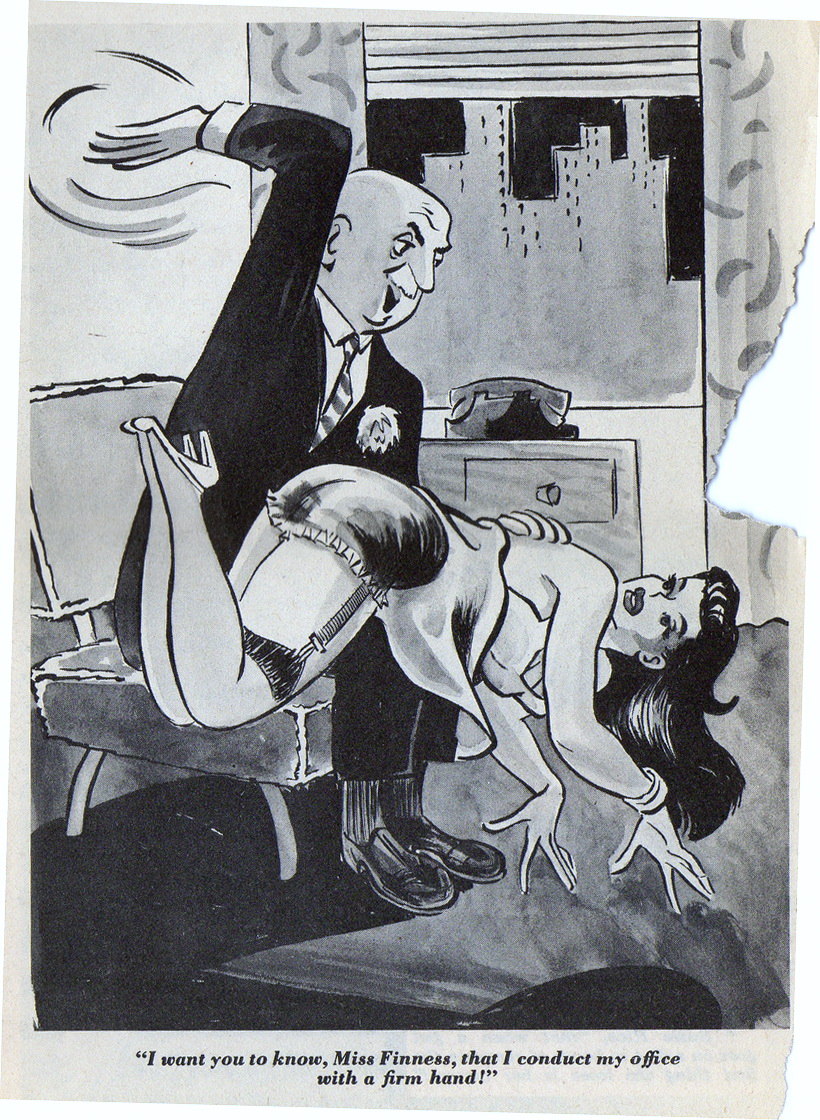 From Mike's collection. Click to increase in size.
Miss Finness learns that the boss conducts his office with a firm hand in the 30th Humorama Secretary Spanking. Except for the fact that she's over his knee at a rather odd angle and doesn't really seem to be resting her weight on his lap, Kirk Stiles gets everything right this time: the cami-knickers look real and encase a fairly well-defined target, the thighs don't bulge out backward too much, and our spankee-secretary has a lovely face. The boss here is older than most of Stiles' spankers, who generally aren't past middle-age, and Stiles shows his great range and subtlety of expression with the secretary's face, which seems to say "I'm surprised he did this, but I know I deserve it and I willingly submit to my punishment".
This is another cartoon from Mike's collection, plucked from a still-unknown Humorama digest during the mid-1960's.