We've mentioned that Kirk Stiles is the only one of the Humorama Big Five Plus One to use the antcipatory spanking cartoon - one in which the spanking is less than sixty seconds away. In this case, bad spelling is once again about to be the cause of a secretary's sore bottom: "What terrible spelling! Bring me the ping pong paddle from the file - it's under 'S' for 'Spanking'!" A spelling lesson she'll remember every time she sits down will quickly follow, we're sure.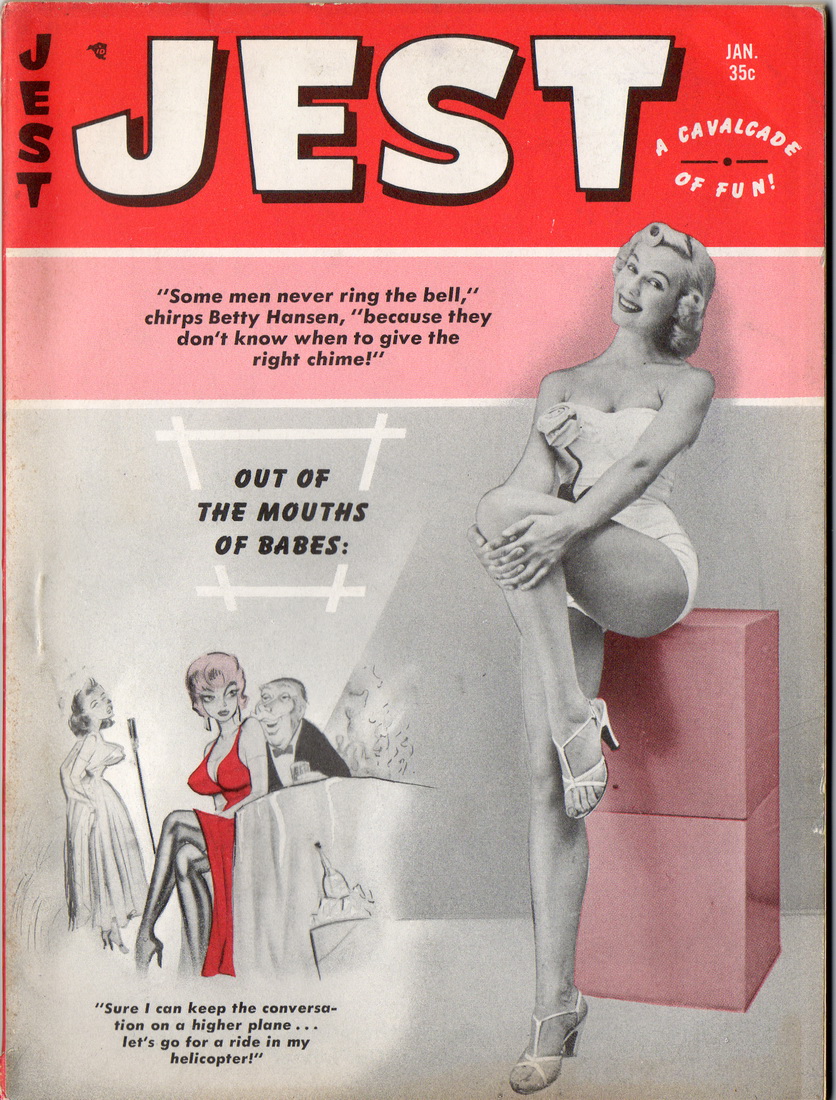 January 1961 issue of Jest (Web-Ed's collection). Click to increase in size.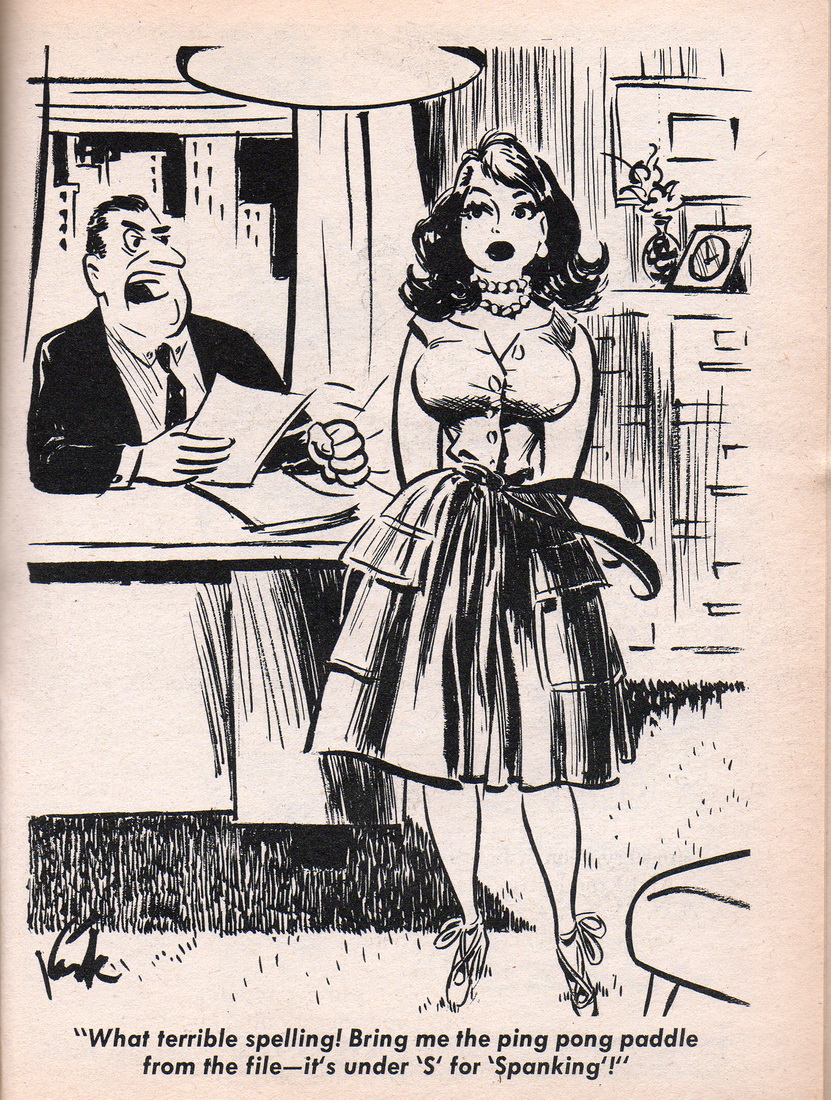 From the Jan. 1961 issue of Jest. Scanned and posted by the Web-Ed (click to increase in size).
As far as we know, we have the only copy of this cartoon in the spanking community, having taken it from our copy of the January 1961 issue of Jest. This is before the time (1963) when we've definitely ascertained that Humorama started reprinting cartoons, yet we have to wonder if it might have appeared once before, perhaps from the days of the first Humorama "spankers" back in 1955. It's a simple line drawing rather than an ink wash, and the introduction of a paddle makes us think that editor Abe Goodman, who we're convinced liked the idea of spanking with a paddle, might have suggested it to Stiles on one of Stiles' periodic visits to New York City.
On the cover of Jest is a lovely model named Betty Hansen. She did not appear inside, nor in any other Humorama publication that we recall. She looked so spankable we tried to find out more about her, but only came up with one other appearance, on the cover of some British men's mag.