One method of devising a gag for a spanking cartoon is to build it around some turn of phrase like "The Seat of the Trouble" or in this case, "Tan your hide". This hide-tanner takes his calling literally as he warms the seat of a female trapper who doesn't seem to object to this procedure. Herc Ficklen as usual signed his work "Herc-o" and also as usual provides us with a well-rounded spankee, both front and rear. It's really too bad he didn't do more "spankers".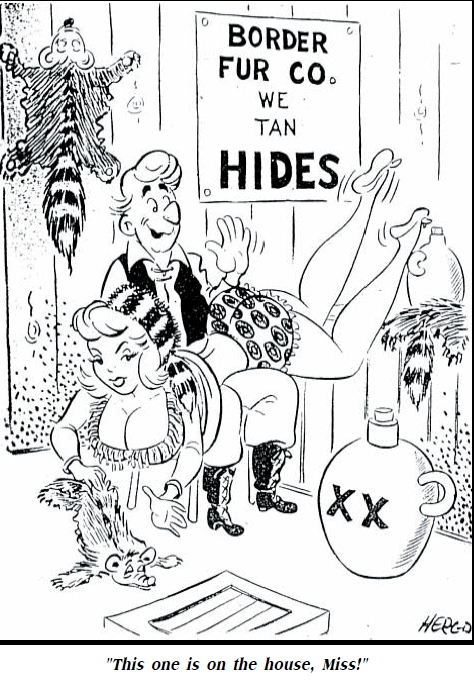 From the collection of Jeff Patton (click to increase in size).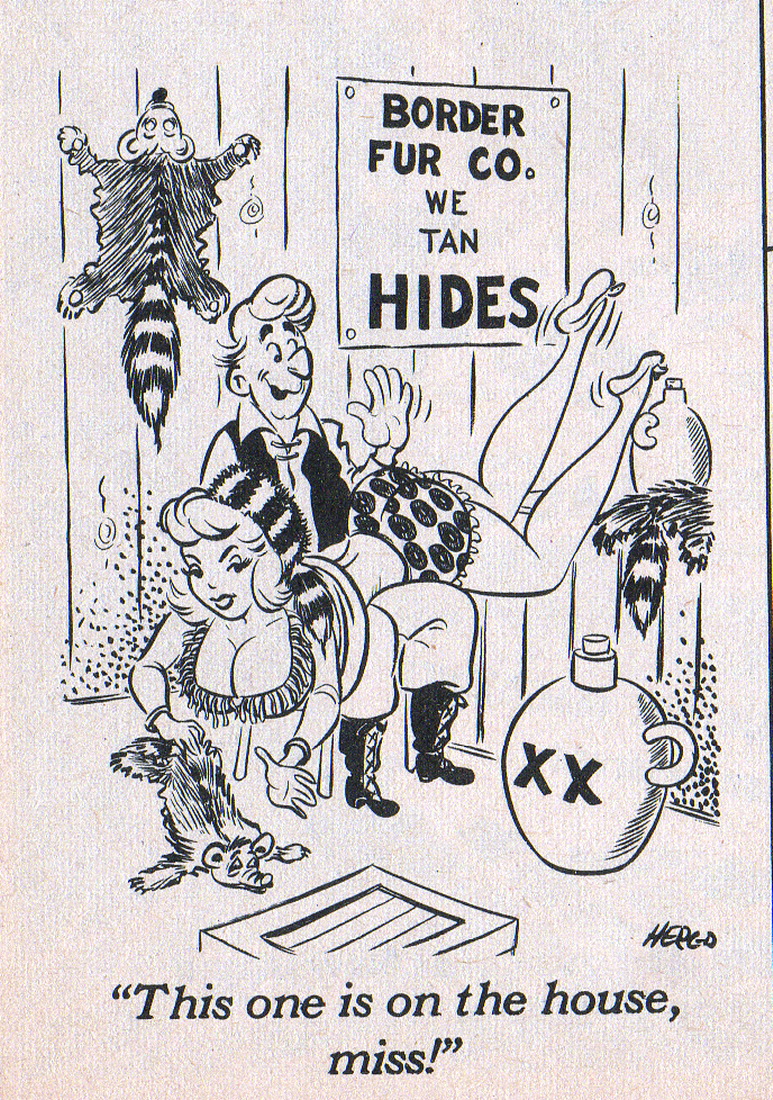 From Laugh Riot (August 1964, Web-Ed's collection). Scanned and posted by the Web-Ed on 01/04/2013 (click to double-size).