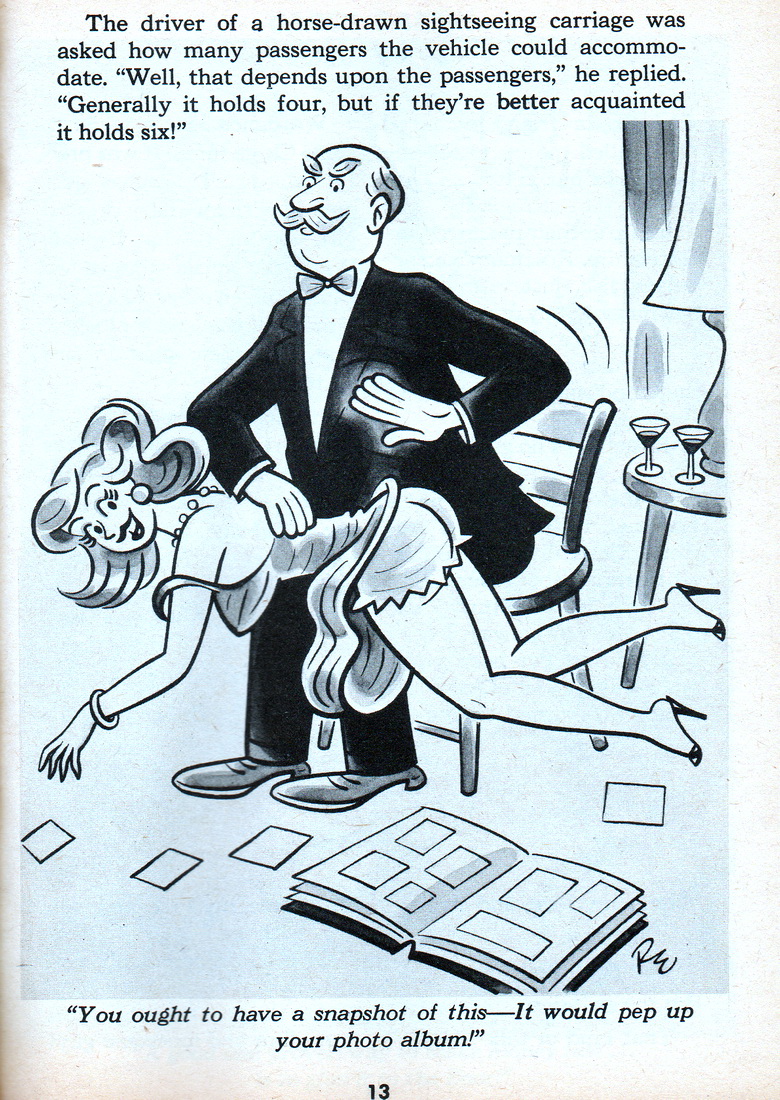 From Breezy (February 1959). From the collection of and posted by the Web-Ed on 06/21/2013 (click to double-size).
We recently discovered two more spanking cartoons by Frank Beaven, the existence of which had not even been suspected, in the February 1959 issue of Breezy. The first of these features a spankee who has the presence of mind to observe that spanking makes great pictures! You have to admire her calm reasoning abilities in such a circumstance, as her bottom must be getting pretty warm by now, or perhaps given the smile on her face she really doesn't mind getting a disciplinary spanking at all.
The spanker looks like a strict, conservative type, and Beaven does a nice job with the spankee's cami-knickers, but she's positioned so far forwards you expect her to fall off his lap. Still, this is a welcome surprise addition to the roster of Beaven's spanking cartoons.