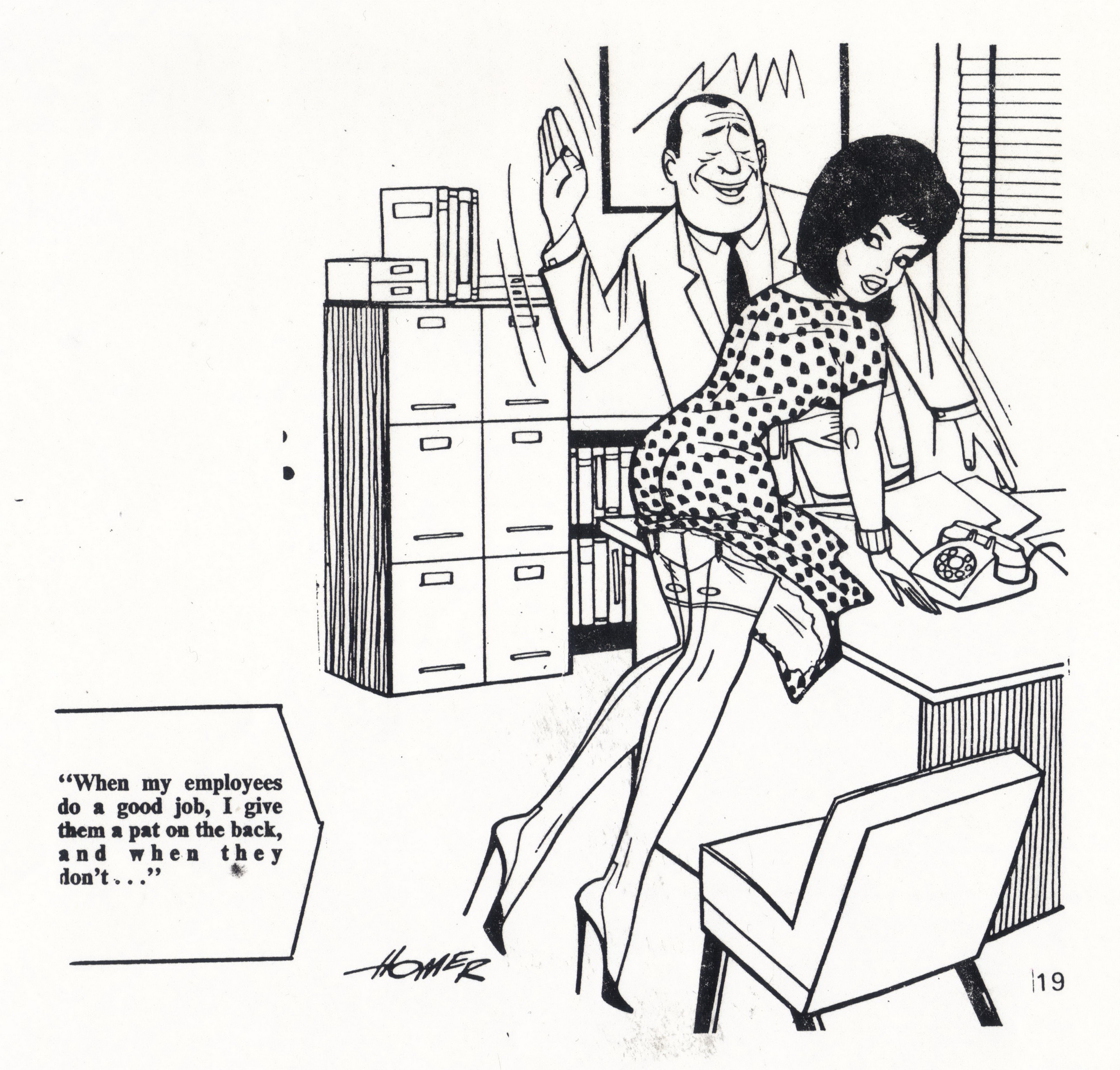 From Michael's collection, publication information unknown (click to quadruple-size). Posted by the Web-Ed on 8/02/2013.
From Homer Provence comes our 40th Humorama secretary spanking cartoon. This one is certainly reminiscent of Secretary Spanking #32, Henry Gaines Goodman's only known spanking cartoon, and may have been inspired by it - we can't say because we only have what we believe to be the second printing of Goodman's cartoon in 1966, and we don't have any publication information whatsoever about this one. When Michael sent it to us from his collection only weeks ago, it came as a complete surprise as we were fairly sure there weren't any more Homer "spankers" out there.
It's actually much better than Goodman's, which also featured spanking as a variant of the traditional "pat on the back", but was considerably colder - almost mean, in fact. Homer's great virtue is the warmth of most of his characters, and we're not referring to the heat of the spankees' backsides. The boss here finds it necessary to administer some corporal guidance to his secretary, which is perfectly understandable, yet he does it with a smile, and the secretary seems quite content to accept this form of office discipline without complaint. We also like the bending over the desk position, and the spankee's bottom is well-defined and certainly spankable. Homer was very comfortable with the office as the setting for his cartoons, both spanking and non-spanking alike, and did five other secretary spankings besides this one!