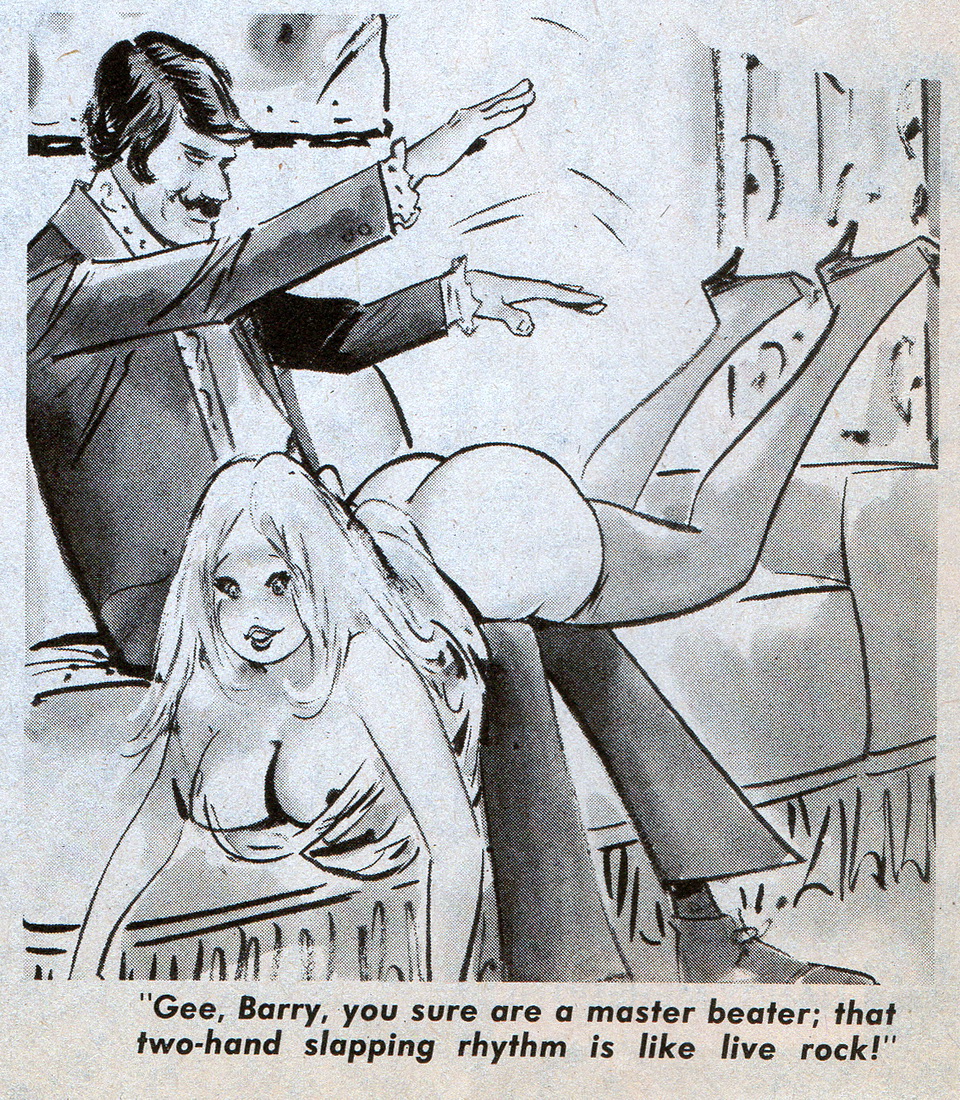 From Fun House Comedy (February 1980, click to double-size).
The last of the four Bill Wenzel "spankers" we found in the February, 1980 issue of Fun House Comedy could have been inspired by Frank Beaven's much earlier Bongo Style Spanking which we saw here only four weeks ago. But Beaven's effort came in early 1959, which must be at least ten years before Wenzel produced this one (we believe the version shown here is the cartoon's second printing), and that's a long time to remember someone else's spanking gag.
Whatever Wenzel's inspiration was, this is an outstanding spanking cartoon. True, there is the superfluous and rather dim play on words, "master beater," but the OTK position is excellent, and we finally get to see what Wenzel's big-bottomed girls of the '50's would have looked like had they been spanked panties down instead of over the impossibly-thin fabrics that Wenzel typically employed back then. The two cartoons of the previous three that featured bare bottoms had spankees who looked quite different than the classic Wenzel female; this one looks more like her spanked sisters of the past, and it's easy to imagine those fleshy mounds bouncing wonderfully under the application of Barry's beating palms! The spankee's attitude is different from Wenzel's classic "spankers", however - they were usually indifferent to slightly distressed at being spanked, and this one seems pretty happy. Maybe Beaven's cartoon was the inspiration after all!