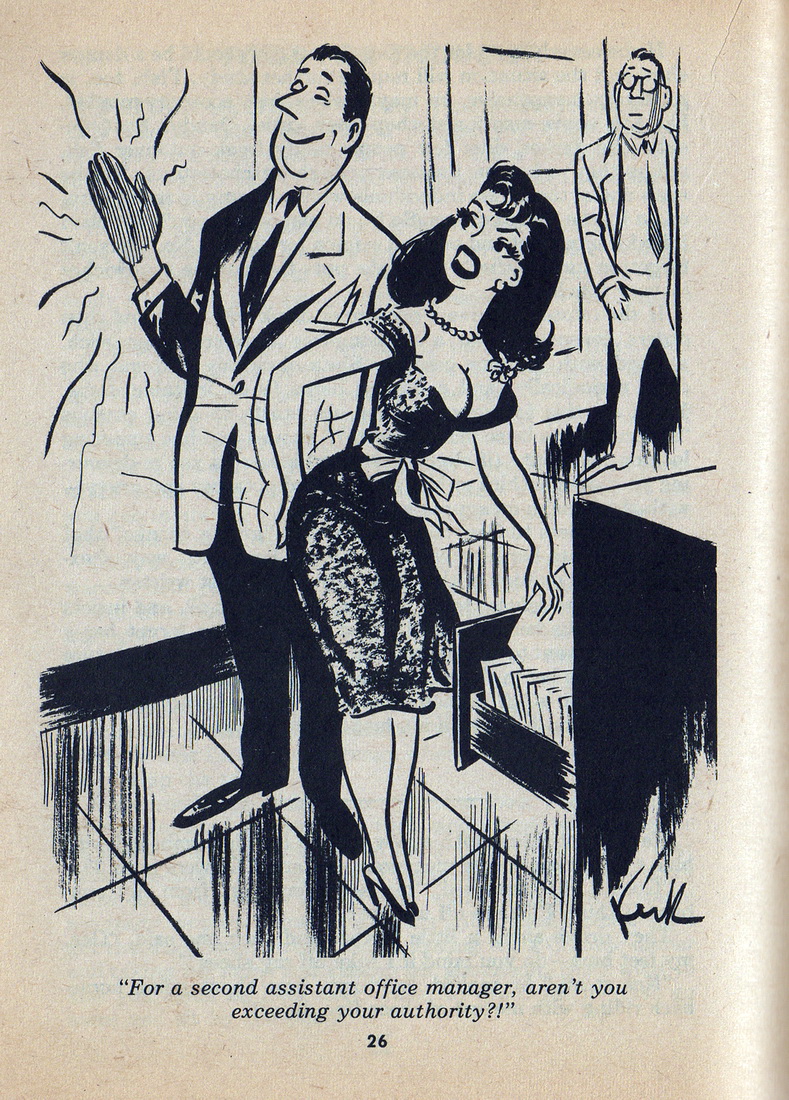 From Laugh Digest (February 1970). Posted by the Web-Ed on 4/25/2014 (click to double-size).
Let us resume the Humorama Series where we left off last August - with another secretary spanking by Kirk Stiles! A second assistant office manager (if there ever was such a position in the business world) has taken it upon himself to give a secretary a good swat when she bends over to retrieve a file. This is like an addition built onto the old "bend over the files" gag, but here the joke is that the secretary faults her spanker for his presumption in assuming a duty (spanking her) beyond his lowly station, implicitly recognizing that getting spanked is part of her job description as log as it's done by someone of higher rank. It's a good gag, which makes up a little for not having the OTK position or a really good bending over position either. There are a few stinging effect lines and some nice after-the-swat rubbing which indicate the swat was a good one.
From the style, we'd guess this cartoon dates from around 1956. We found it in the February 1970 issue of Laugh Digest, believed to be the cartoon's third printing.