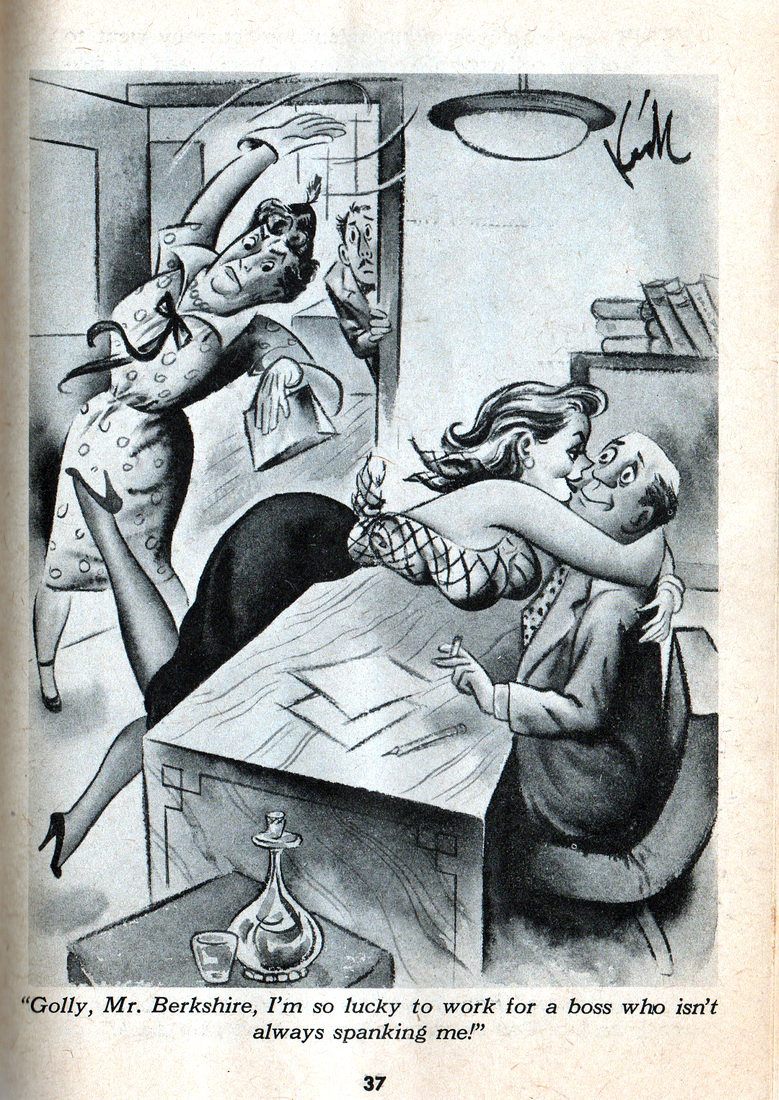 From Eye (February 1960). Posted by the Web-Ed on 03/06/2015 (click to double-size).
Let us once again resume the Humorama Series where we left off with another secretary spanking by Kirk Stiles! This is actually the last spanking cartoon of Stiles that we have in our files, but if it is indeed the last that exists (and we're not sure about that yet) at least it's a good one.
"Golly Mr. Berkshire, I'm so lucky to work for a boss who isn't always spanking me!"
Our secretary is bending over the desk to give that rare (by Humorama standards) non-spanking boss a hug when she says this, her ample bosom pressing against the surface and her bottom raised up high, unfortunately providing Mrs. Berkshire with a convenient target upon which to vent her ire when she catches the two of them in this apparently-compromising situation. There are several layers of humor here, the first one being that she expects to get spanked a lot and is pleasantly surprised when it doesn't happen, and the second being that her expression of gratitude puts her in perfect position to receive the swats from someone else, unbeknownst to her. This last reminds us a little of an O. T. Katie strip - recall that Katie is always the last to know she's going to get spanked. (You can find Katie here if you haven't see her adventures).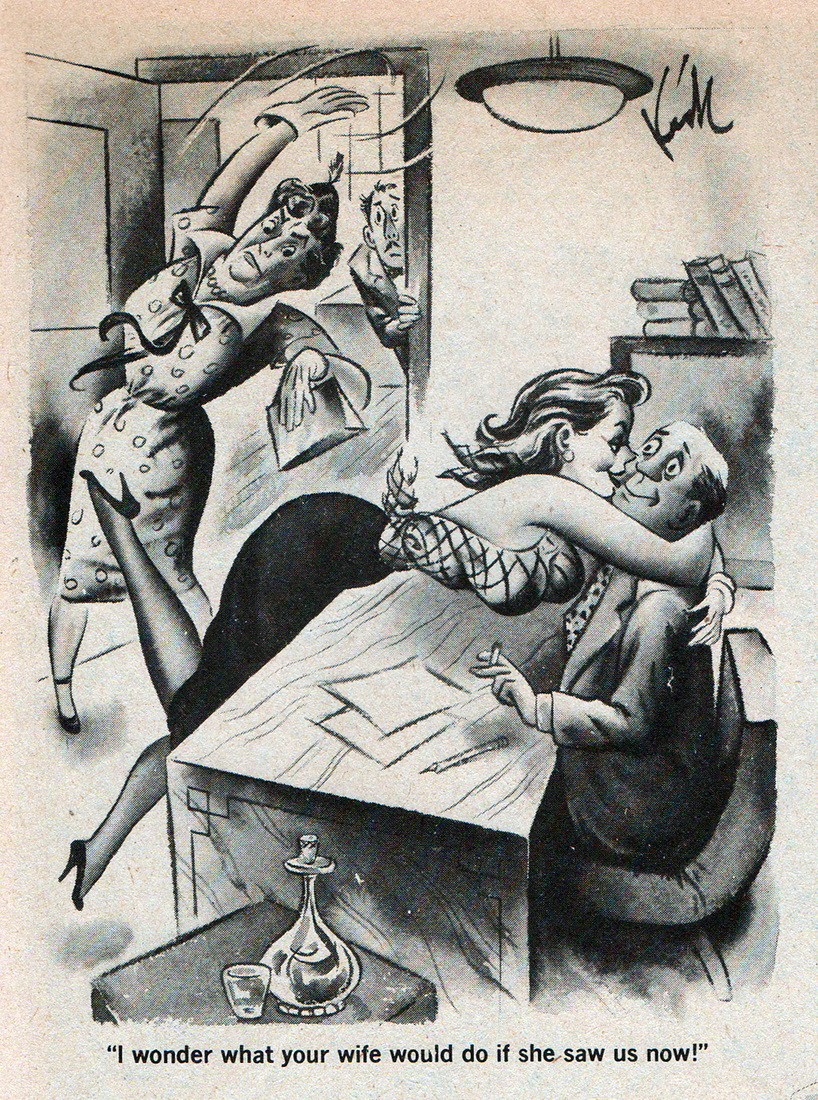 From Popular Cartoons (October 1971). Posted by the Web-Ed on 03/06/2015 (click to double-size).
The cartoon was reprinted for what we believe to be the second time (third printing overall) in the October 1971 issue of Popular Cartoons. Somebody decided to rewrite the gag, predictably diminishing it since it had been such a good one: "I wonder what your wife would do if she saw us now?"
Stiles is in top form here with the ink wash (we're still not sure which Humorama artist began using the technique first), lovely spankee (with Stiles' characteristic tiny feet), spanker winding up to deliver a tremendous swat, and observer in the background. Quite a lot of work, really, for a $15.00 paycheck! Of course the fact that the humor is emphasized here causes this to be a less-erotic cartoon, for as we have explained elsewhere humor and eroticism stand at opposite poles although it is possible to blend the two somewhat.