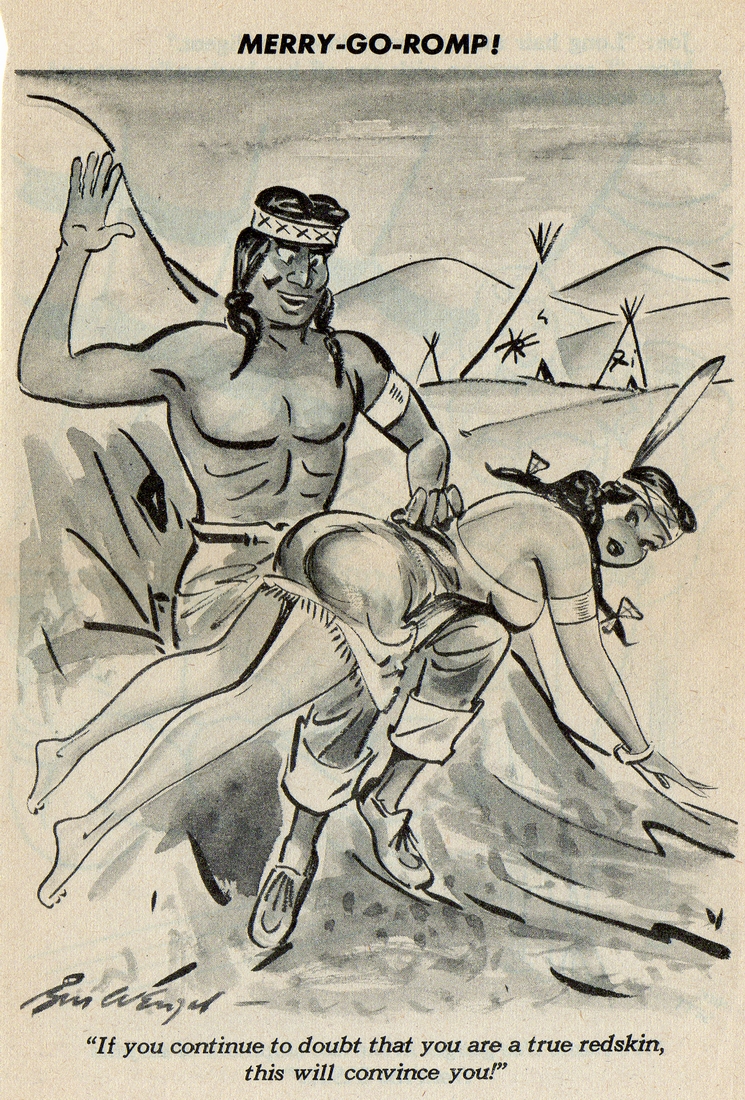 Scanned from Mike's collection and posted by the Web-Ed on 04/08/2011 (click to double-size).
It's hard to come up with Indian (or First American, if you prefer) spanking gags - just try it sometime - so we can't blame Bill Wenzel for not coming up with something better than this one, which plays on the double-meaning of "redskin". This term would not have been considered offensive back in the 1950's, although you wouldn't likely see it used today.
The OTK positioning is fairly good, with the spankee at least securely positioned this time, and with a nice, round, well-defined bottom. She has that expression of indifference we often see in Wenzel's non-spanking work, which leads us to believe the spanking has not yet begun. Once it has, we'd expect the look on her face to change considerably!
This is another CSR exclusive that we scanned from Mike's collection and which is new to the web. We don't know whether Mike found it in the July 1961 issue of Romp or whether he obtained the second reprint (i.e. third printed version) sometime in the late 60's.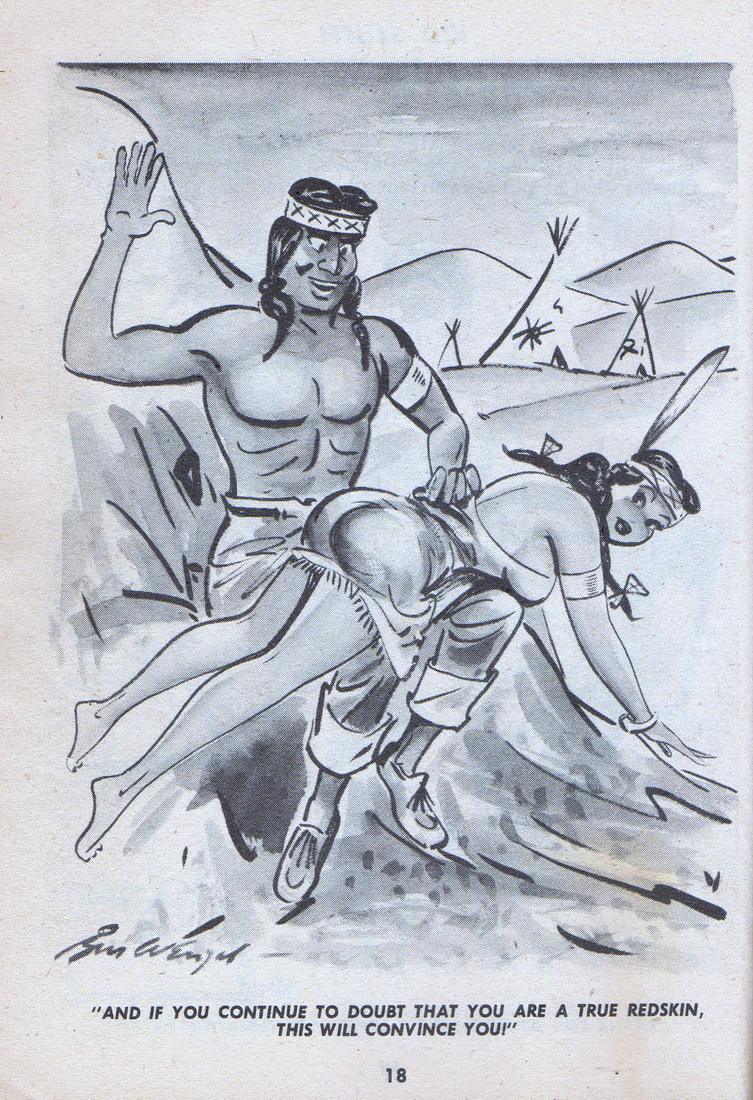 Scanned and posted by the Web-Ed on 10/05/2012 (click to double-size).
10/05/2012 Update: We had thought the July 1961 Romp to have been this cartoon's first appearance until very recently, when we unexpectedly ran across it in the Sept. 1956 issue of Comedy. This scan doesn't really add anything new except the one word "And" to the beginning of the caption, but it does mean we have to move back the date when Humorama began reprinting its "spankers" even earlier than we had previously thought (1963); however, this may be a somewhat anomalous case as usually seven or eight years elapsed between the first and second printings.