Our next cartoon comes from an unfamilar source: Bill Maul, who did no other Humorama cartoons we can think of, whether spanking or non-spanking. (This is not Bill Mauldin, of course). Based on the few cartoons we could find searching the internet, he does seem to have drawn professionally for magazines over the years, but we couldn't find any specifics except for a reference to him being active during the 1970's. Obviously his is a fairly modern style, which raises the question of when he drew this cartoon. We have found it published twice, in 1971 and 1978. What we can't answer yet is whether these were its only appearances or whether it had first been printed during Humorama's classic period (1955-60).
Anyway, let's take a look at it now: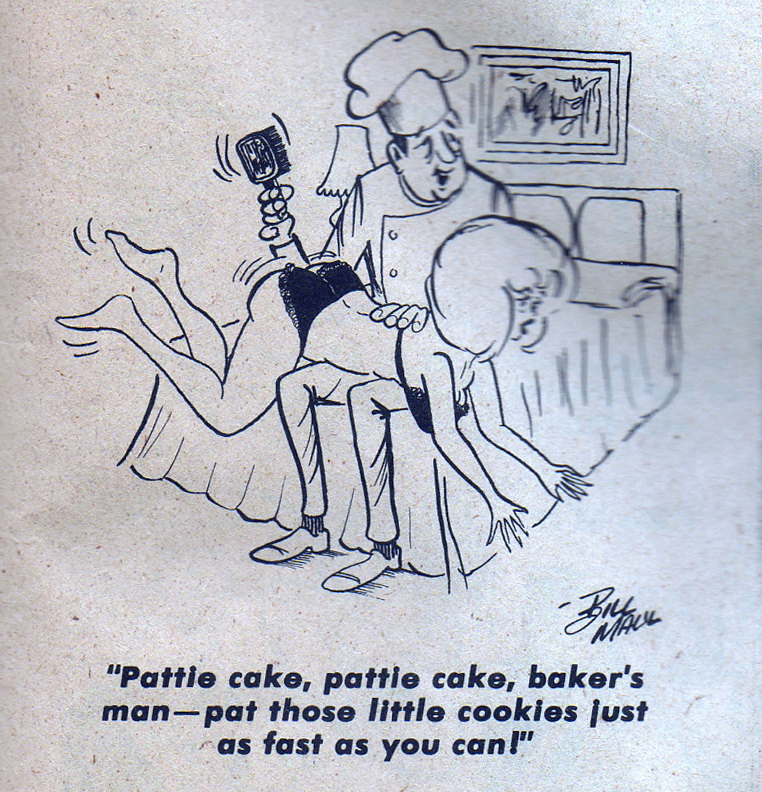 Art by Bill Maul. From Romp (April 1971). From the collection of and posted by the Web-Ed on 04/17/2015 (Click to increase in size).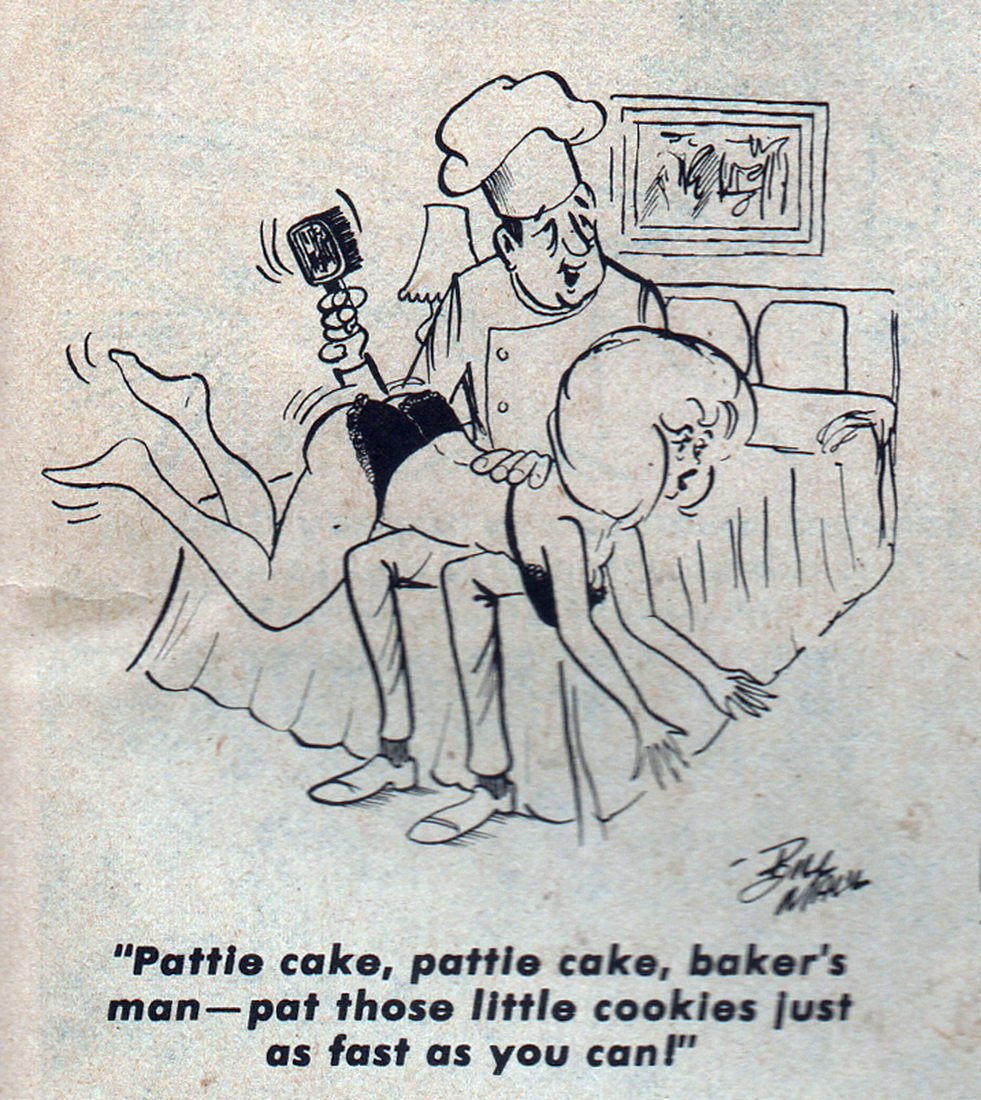 From Cartoon Fun and Comedy (January 1978).
This is a play on the children's game of Patty-Cake (Maul apparently didn't have the nursery rhyme in front of him to check his spelling since he called it "Pattie cake") in which two participants clap their hands to "Patty-cake, patty-cake, baker's man..." This is actually a pretty good gag given that our spanker is a baker! His OTK positioning is pretty good too, with of course the often-seen problem of the spankee's hips being set just a little far back, which in practice would mean she tends to slide backward off the spanker's lap. Maul might have improved the gag, though not the spanking, if he'd had the baker use a spatula instead of a hairbrush. The spankee, whom we infer is his wife, is attractively clothed in only her lingerie, and her feet seem to be waving even as her bottom is bouncing underneath the hairbrush - overall a very nice spanking cartoon!
Why is this Maul's only spanking cartoon (to the best of our knowledge)? We don't know - perhaps becaused Maul, like say Mike Gorman, did not specialize in girlie cartoons he found it uncomfortable or just very difficult to make any kind of living selling to Humorama and similar mags, especially if as we suspect he missed the 50's "boom" period.