Much as we did last time, let's continue our Bill Ward F/F mini-series with two scans of the same cartoon. It looks like one woman has committed the cardinal sin of buying the same hat another woman already owned. The punishment? Only a spanking will suffice! Ward's strengths are all on display here, with his incredible satin-encased glamor girls and fine OTK positioning. Notice that this time he doesn't make the mistake of allowing motion at the spankee's hip. As long as the bending is confined to the knee joint, the buttocks will remain aligned so they can be smacked evenly regardless of the implement used.
The version on the left is another scan from Mike's collection, taken from an unknown Humorama digest in the mid-1960's [later determined to be Laugh Digest, Oct. 1968 - Web-Ed], while the version on the right is a scan of Ward's original art that another artist enhanced with blue highlights (source and artist unknown). This cartoon is known to have appeared in the July 1960 issue of Jest, which was probably its initial publication.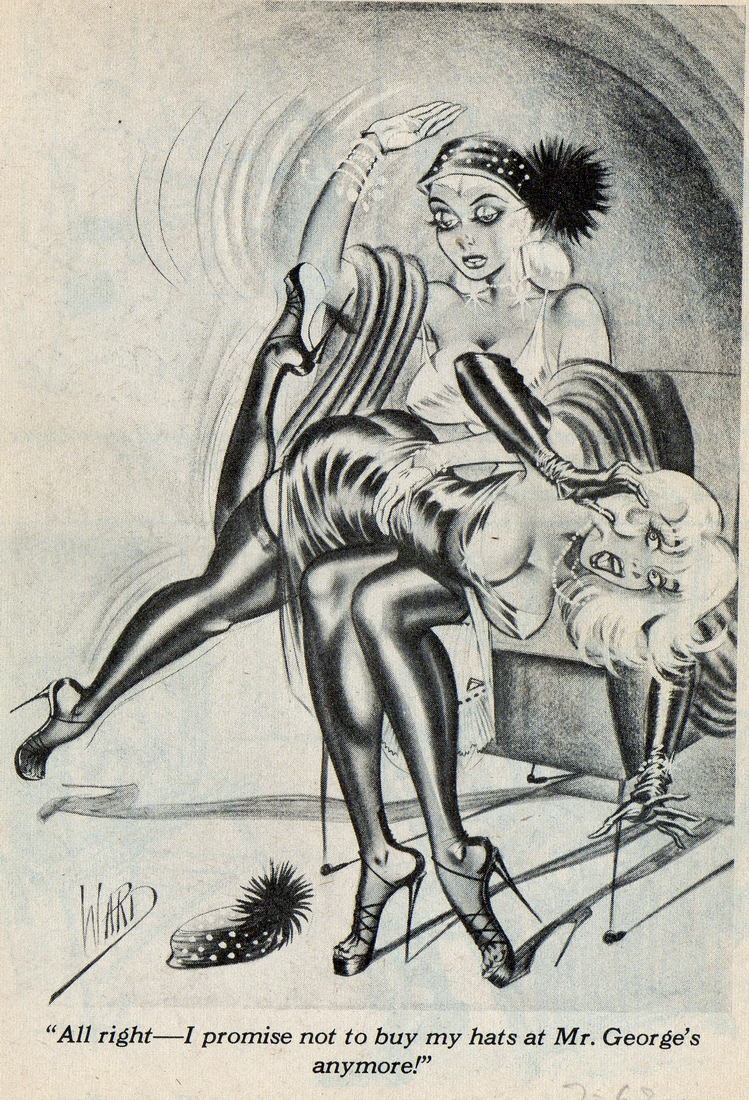 Click on the image to double-size. Scanned from Mike's collection and posted by the Web-Ed on 05/20/2011.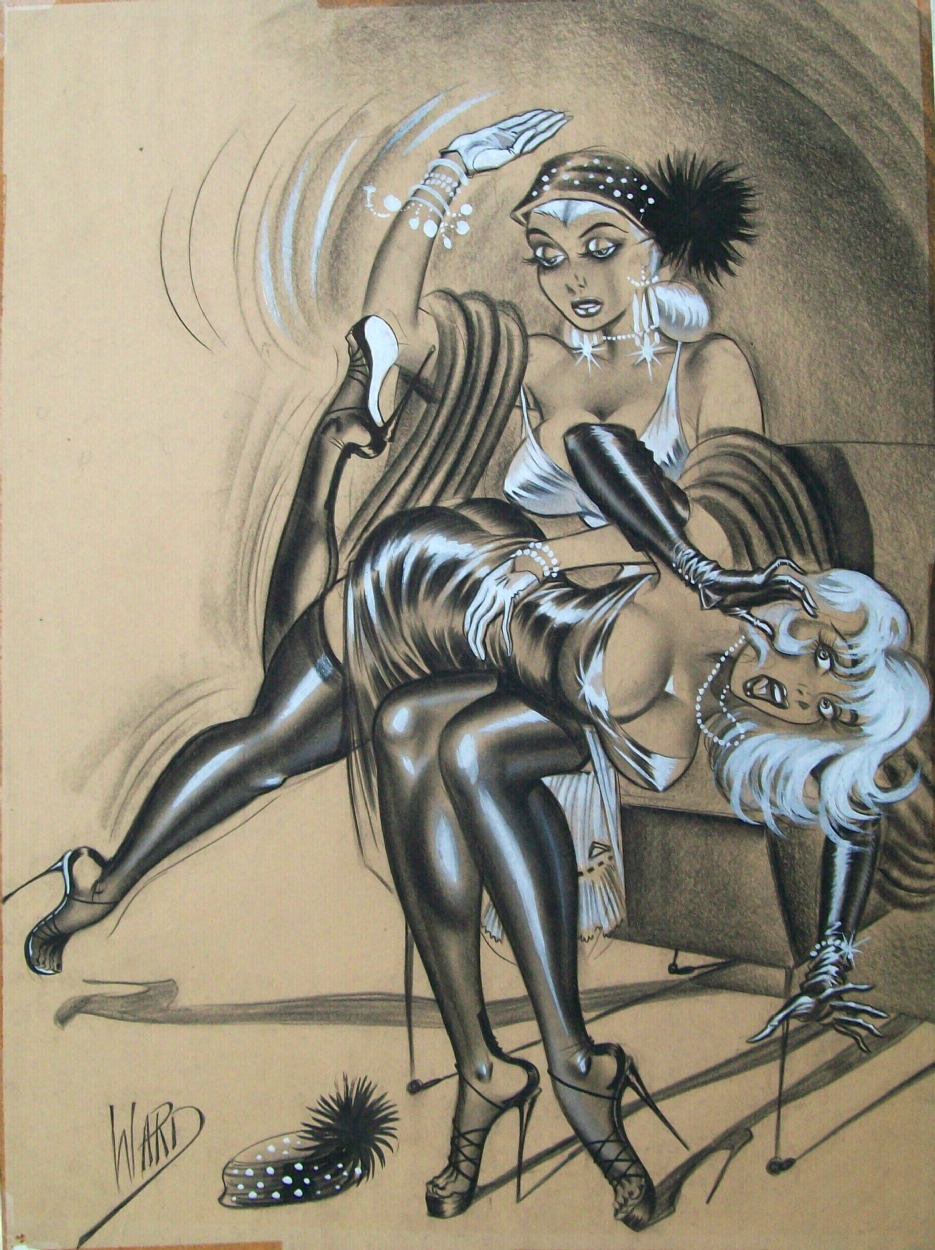 Click on the image for larger size.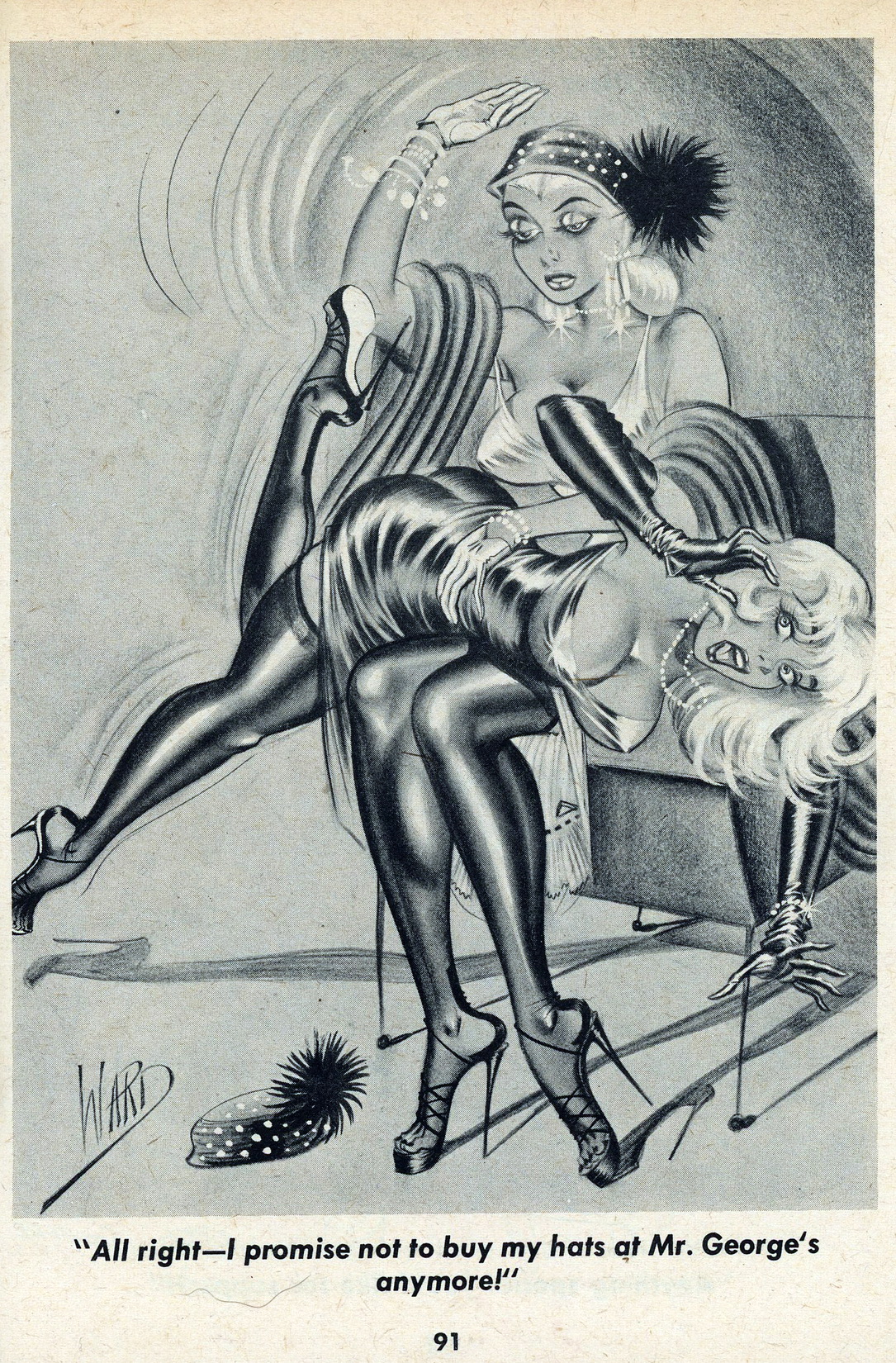 From the collection of Steve W., posted by the Web-Ed on 02/08/2013 (click on the image to triple-size).
Steve W. kindly sent us this scan from his personal collection. This is the cartoon's first appearance, from the July 1960 issue of Jest.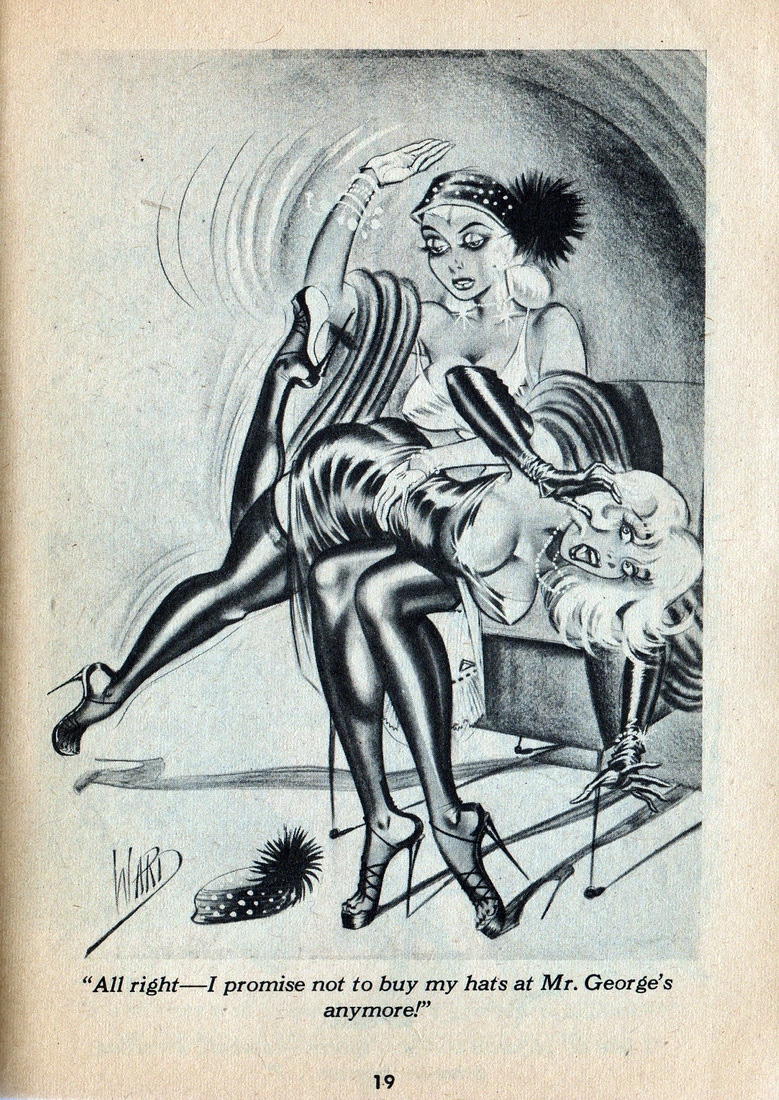 From October 1968 issue of Laugh Digest. Posted by the Web-Ed on 11/21/2014 (click on the image to double-size).
11/21/2014 Update: The putative 2nd printing of this cartoon came in the October 1968 issue of Laugh Digest (it's possible that the first printing was in 1956, although Humorama seems to have begun reprinting more in 1961 than 1960). Nothing too different in this version - even the caption is unchanged. No reason to change it - Ward was actually a decent gag man, although his tendency to draw enormous bosoms perhaps distracted people from considering the humorous aspects of his cartoons from this period.
This was undoubtedly the source for Mike's version that we posted back in 2011. (Remember that we mostly had no way of knowing the source information since Mike's practice was to cut the spanking cartoons - the most important part! - out of the magazines he found them in.)