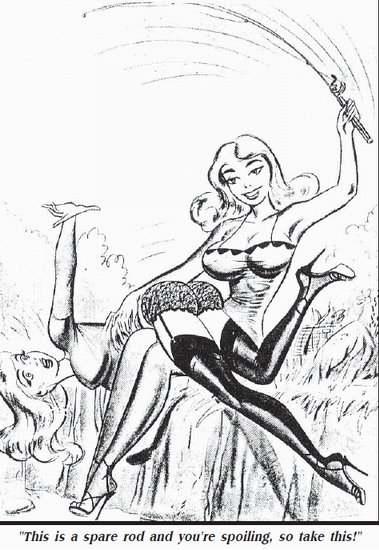 Posted by the Web-Ed on 05/20/2011.
In honor of the fishing season, which is opening about now in many parts of the country, we continue our Bill Ward F/F mini-series with a young woman who refuses to spoil the "child" by sparing the fishing rod. It seems rather a happy scene, and Ward's OTK positioning is good (bending at the knee but not at the hip), although of course a cane or rod is too long to be used OTK. Still, good early work from Ward, we would guess dating approximately from 1956 - 1962.
Some of you might be wondering: could a fishing rod be used as a spanking implement if a bending-over position were employed instead of OTK? We were afraid you'd ask. The truth is, we never thought about it until now. It seems to us that a hollow fiberglass (or carbon or boron) rod blank would work if you cut it down to no more than 36" or so, and then put a rubber tip on the end. (A "blank" is an unfinished rod without guides or wrapping available for people who like to custom-build their own fishing rods.) We would NOT recommend any rod with the guides already attached, or a solid fiberglass piece because it would probably be close to the density of nylon, delrin, and lexan canes, which we believe are too severe. A bamboo fly rod would also be out because it might split, and besides would cost ten times as much as high-quality rattan cane.
10/31/2014 update: We have now identified the first and second appearances of this cartoon as coming from the Nov. 1956 issue of Jest and the October 1963 issue of Laught Riot respectively. (We assume there were two later printings that have yet to be identified.) These scans are much improved over the photocopy above and allow us to appreciate just how good Ward was at his best with the conte crayon, especially the 1963 version. His OTK positioning is fine here too, although of course the fishing rod makes a less-than-ideal spanking implement.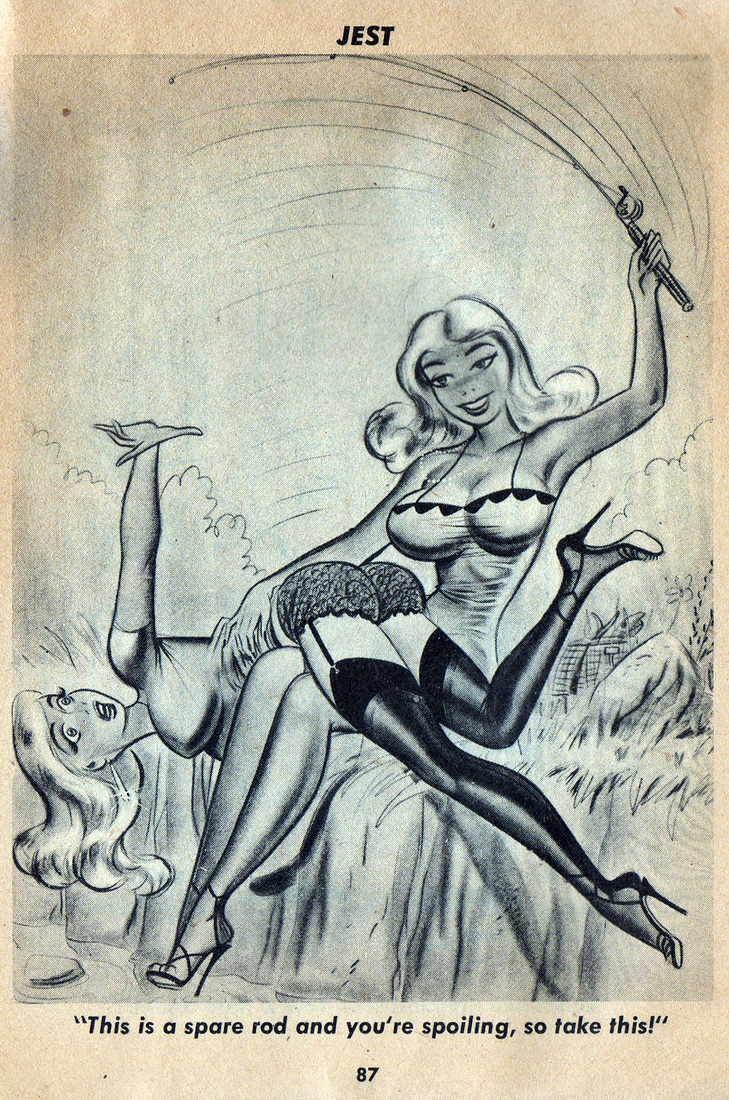 From Jest (November 1956) (click to double-size).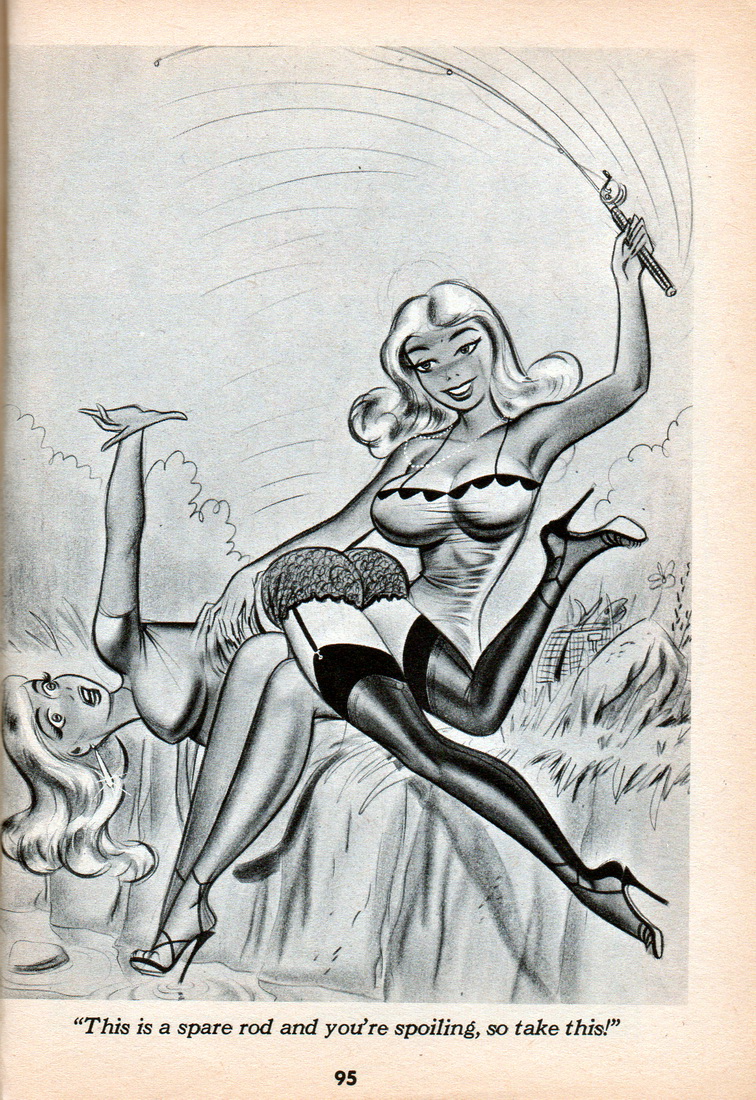 From Laugh Riot (October 1963). Posted by the Web-Ed on 10/31/2014 (click to double-size).