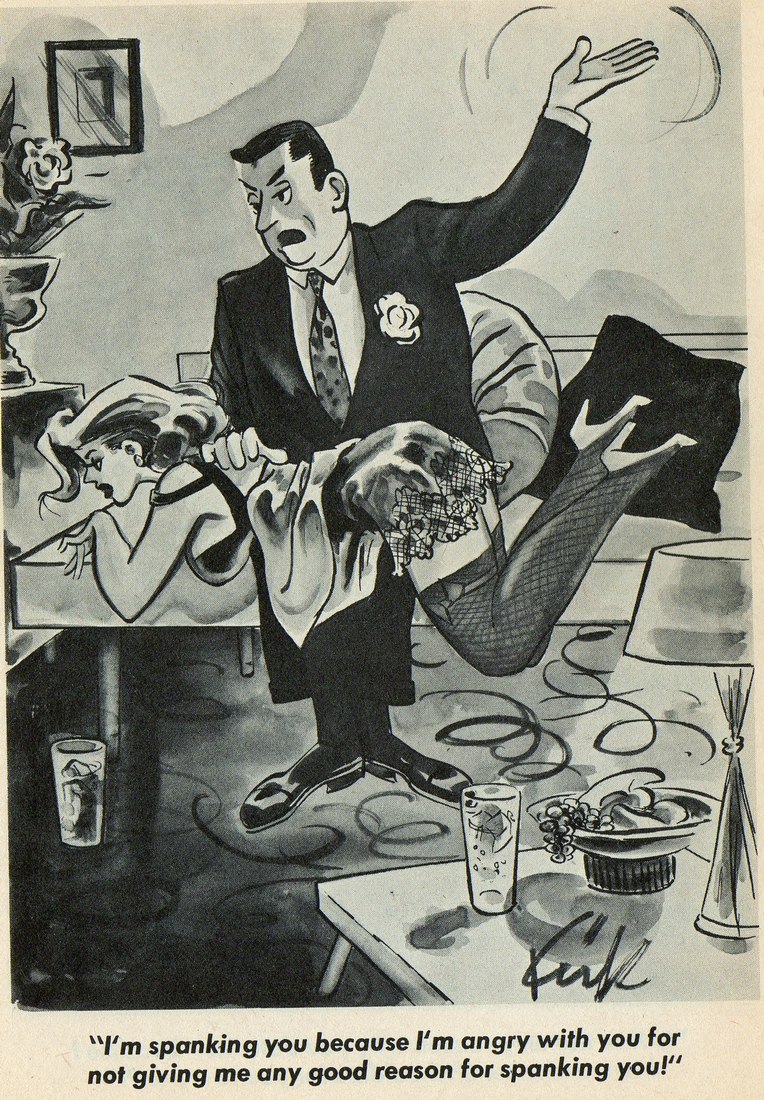 Click on image to double-size. Posted by the Web-Ed on 07/08/2011.
Here is another version, one of the many we scanned from Mike's collection, taken from the pages of a 1960's Humorama digest. As we've come to expect, the detail is much better here, and yet two things are not very clear: we can't tell what the spankee's feelings are about being spanked, and her bottom is not very well defined. Stiles' spankees often have a detached air, neither enjoying the spanking nor particularly resenting it, and he sometimes draws odd-looking cami knickers that resemble a short, loose-fitting slip.
09/25/2011 Update: We have now identified the March 1957 issue of Comedy as the place this cartoon was first published. We have omitted adding another scan since it wouldn't improve on the one at left.