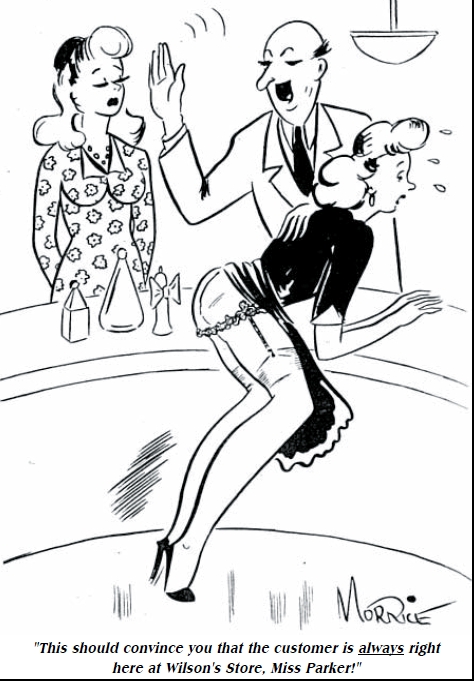 Posted by the Web-Ed on 07/22/2011.
"Employee spanked for inadequate customer service" is not a common theme among spanking cartoons - in fact, this is the only Humorama "spanker" we can recall with that theme, although Dave Wolfe once did a modern version. George Morrice again uses a bending-over position with the bare hand as the implement, but this time he draws standard cami-knickers under the spankee's dress. We'd have to say the gag was adequate, but modern Human Resource departments would never allow this form of employee discipline!
When we think about it further, it occurs to us that there isn't really that much difference between this and the many office-related spankings we've seen, except that the reader can probably identify with the customer, for whom the manager acts as a kind of proxy-spanker.