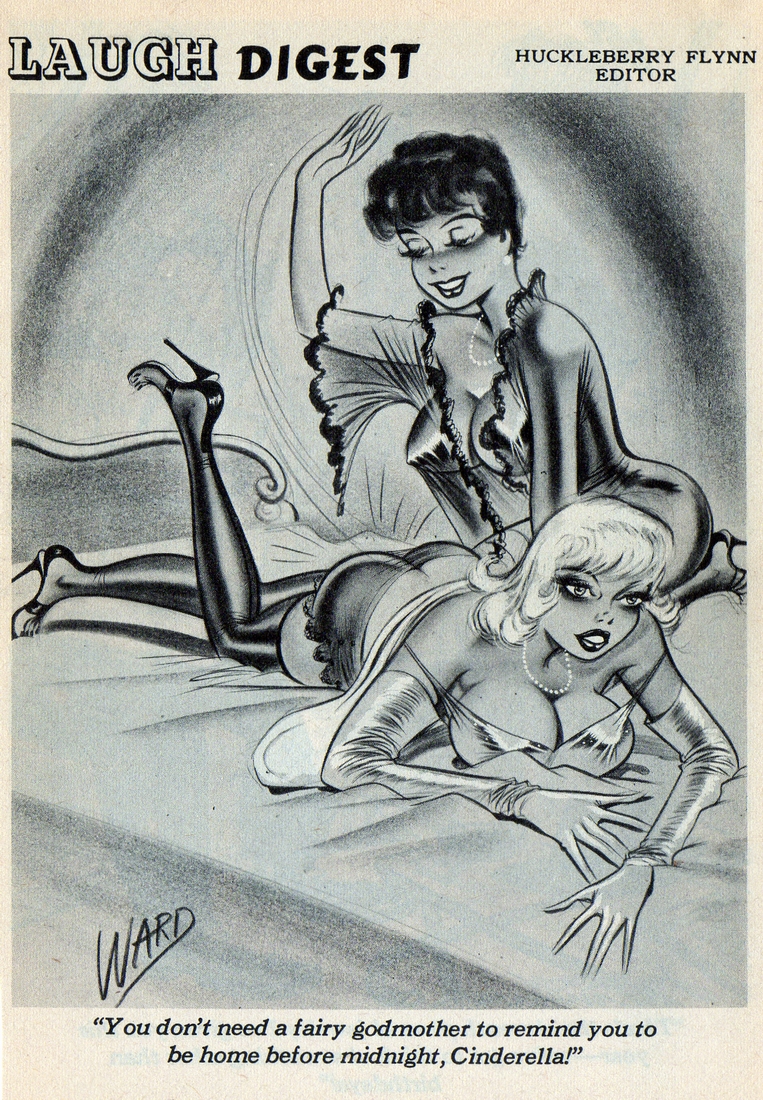 From Mike's collection, posted by the Web-Ed on 08/19/2011. Click to double-size.
These two girls seem to have a very ... close relationship. Once again, keeping late hours is cause for a spanking, and both girls look satisfied by this turn of events. No OTK position, but still a nice scene. This is another item we got from Mike's old collection. It came from the June, 1965 issue (#68) of Laugh Digest.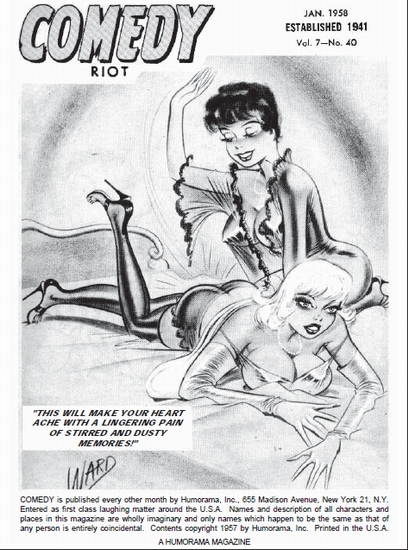 From Comedy Riot, January 1958.
This is one of Bill Ward's most charming F/F spankings, and as charm was in short supply in Ward's later work, we suspected immediately that it had first appeared before Mike picked it up in 1965. This version provides the proof: the cartoon had its debut in the January 1958 Comedy Riot. Of interest is the fact that the editor thought enough of this cartoon to put it on the first page of each digest.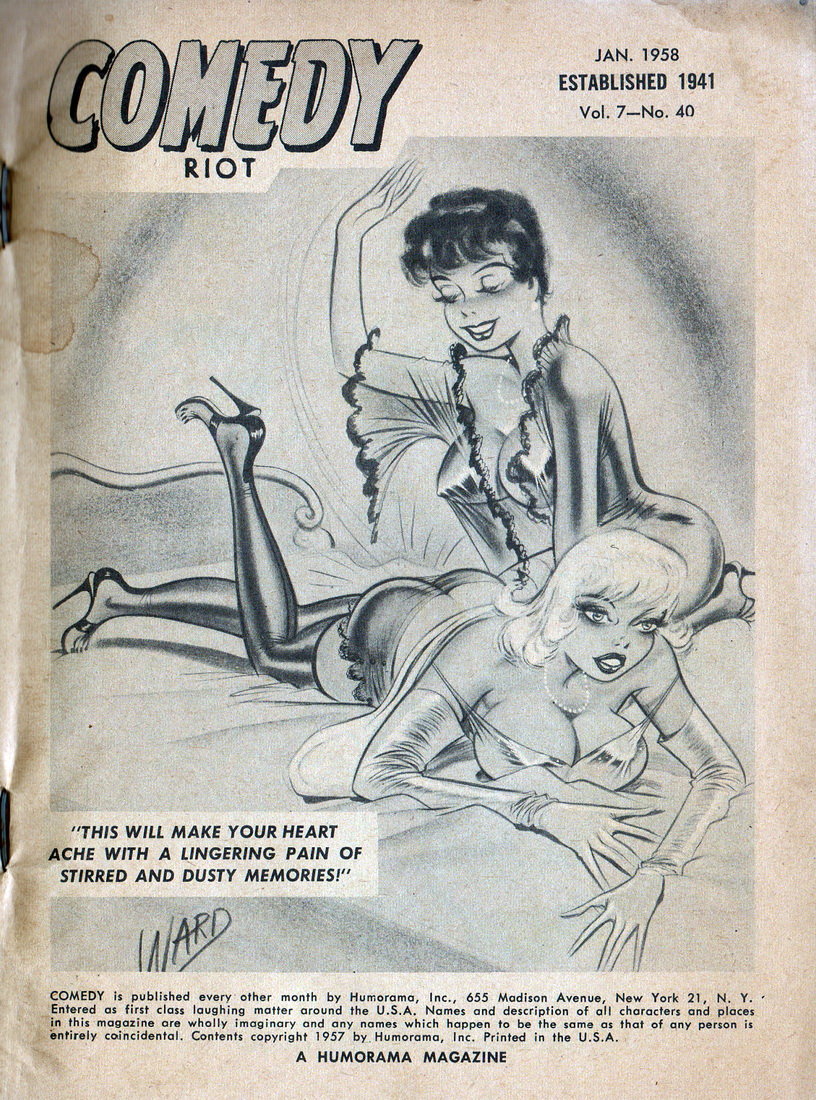 Another edition of Comedy Riot, January 1958. Posted by the Web-Ed on 10/24/2014 (click to double-size).
10/24/2014 update: We later obtained our own copy of the Jan. 1958 Comedy Riot and scanned the cartoon.