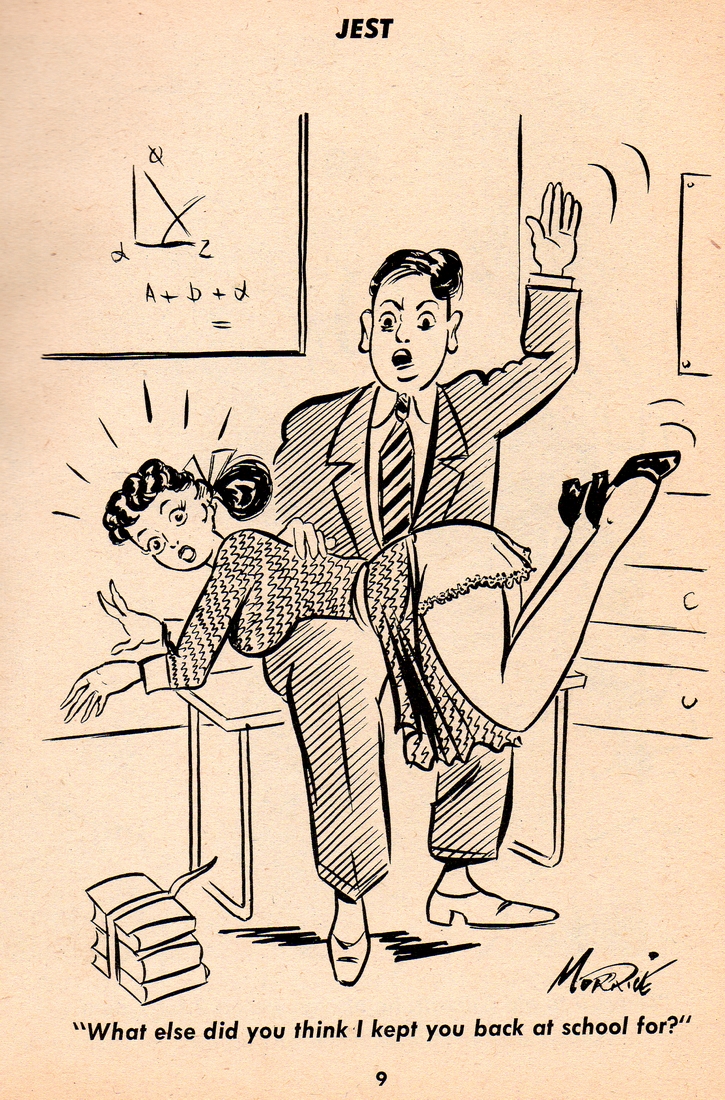 From the collection of and posted by the Web-Ed on 08/12/2011. Click to double-size.
For the last of our George Morrice cartoons (at least for now), we have this one which we had never seen before we recently found it in the May, 1957 issue of Jest. This issue also had a Bill Wenzel "spanker" on the cover - what a bonanza! This is the only school-themed one by Morrice we have seen (Dan DeCarlo did one of a teacher getting spanked), and to the best of our knowledge this is its first appearance anywhere on the web. A school girl (we shall assume she's at least 18) has been told to remain after class by the teacher. Apparently she had no inkling of what was coming, for she displays a startled expression on her face when turned over the knee, her surprise being the joke.
Good OTK positioning, which makes us wonder why Morrice used an OTK spanking by hand for a school corporal punishment scene instead of the cane or the plimsoll in the bent-over position. Probably Morrice was trying to be as "American" as possible in his presentation since he needed to appeal to an American editor and readers. The spankee's dress is raised to reveal what looks to us like a half-slip, although Morrice may have intended his usual cami-knickers. We'd prefer a better-defined bottom, but all in all, a fine cartoon!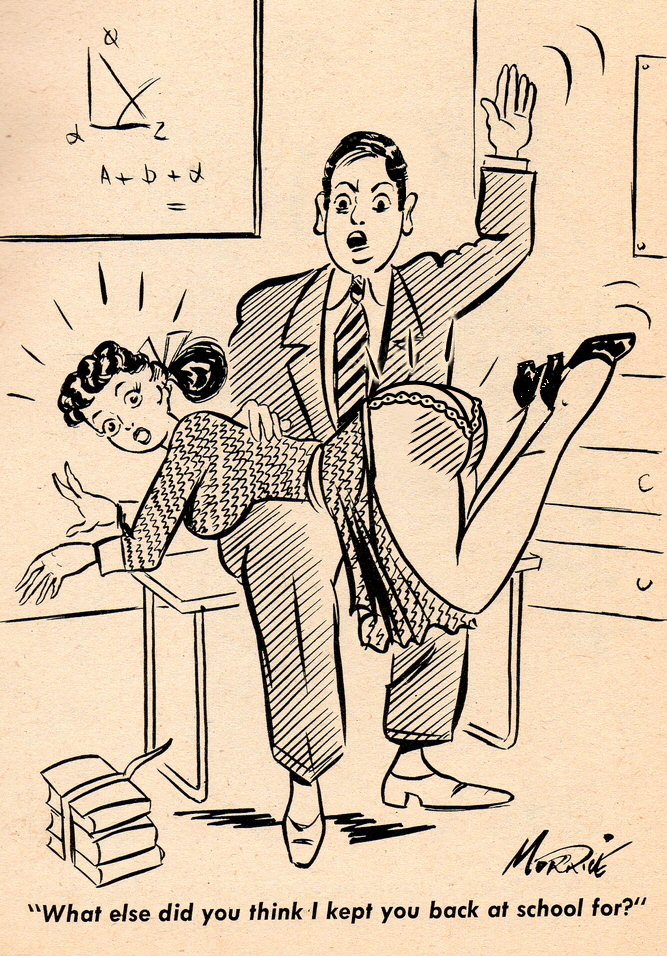 As enhanced by hugob00m. Click to view at full size.
Barely had we posted this when Dan Rivera and hugob00m took to the Forum to add their ideas on how it might be improved and did their own versions. b00m even posted his, which we reproduce here. b00m followed Dan's advice about removing a large shock of the teacher's hair, then turned his attention to the spankee's bottom, making it larger and rounder, and her panties (or slip) smaller! We think Morrice would have approved of both the haircut and the panty "cut".