Two chorus girls settle a disagreement the old-fashioned way in this one by Bill Ward. At least, we think they're chorus girls, which is what the dressing-room mirror suggests. The costuming is a bit peculiar, especially the spankee's, for she seems to have some kind of hem running vertically instead of horizontally. No context is provided for the stand-alone gag, "I told you I would get to the bottom of things!" Decent OTK positioning, but the spankee's hands are on a stool as they might be for a bending-over position, which results in less bending than we'd like to see, and Ward rather uncharacteristically has the spanker using the wrong hand, leaving the other hand with nothing to do - so it's underneath the spankee, of all places! We can only think this one is the product of extreme haste on Ward's part. It originally appeared in the October, 1958 issue of Breezy and was first reprinted in the December 1965 issue of Laugh Digest.
Here is the same cartoon with a different caption, reprinted at an unknown date, from the personal collection (obviously not hard copy) of Cranky Spanker. This caption makes more sense than the original in the dressing-room setting, although "the better you will remember me" should have been "the better you will be" - a double-meaning referring both to the spankee's on-stage performance and her personal character.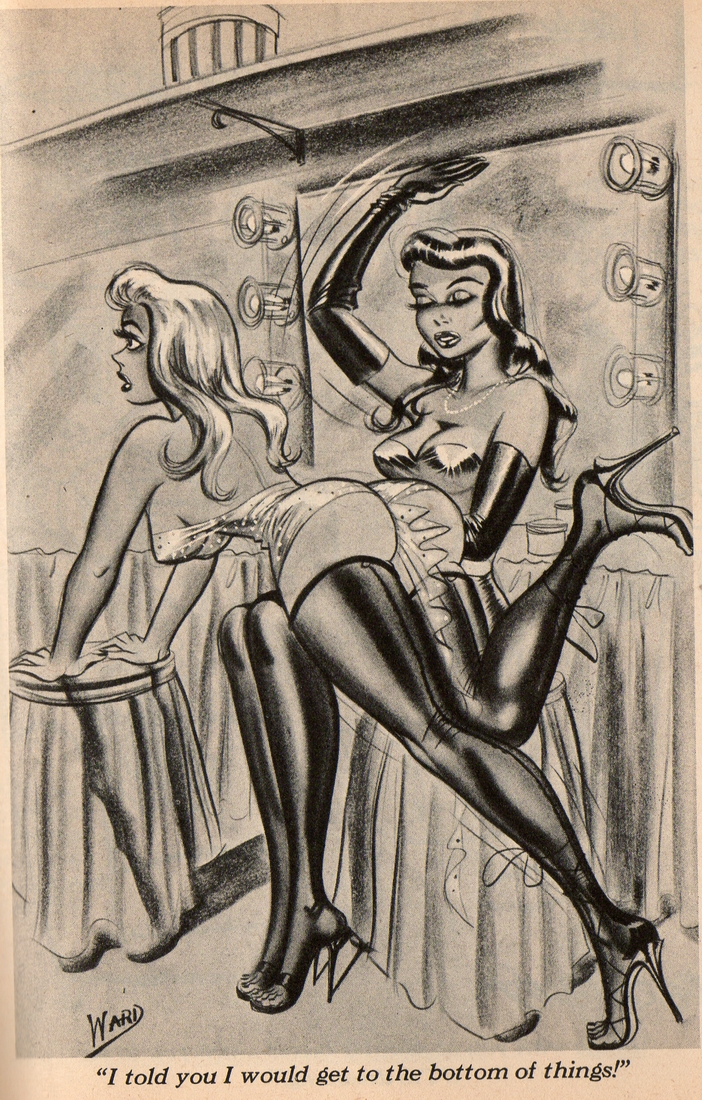 From Web-Ed's collection, posted on 09/23/2011. (Click to double-size).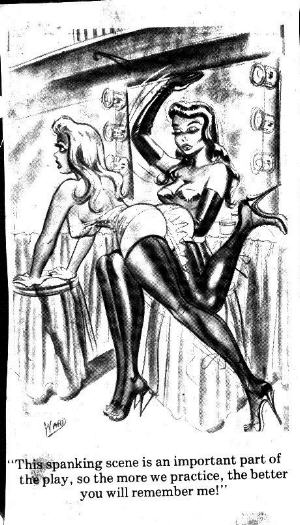 Alternate caption, from Cranky Spankers digital collection.