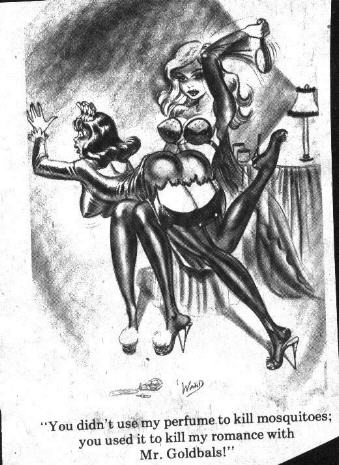 From Cranky Spankers digital collection.
Here is a second cartoon from from the personal collection of Cranky Spanker. This looks like a reprinted version of what must have been originally a fairly standard (for Ward) maid-spanking theme. Where it originally appeared is unknown. The caption is pretty strange: borrowed perfume to kill mosquitoes? Romance with Mr. Goldbals? Not exactly Dickensian, the name "Goldbals" is indeed rather Wardian, so maybe the caption was Ward's original after all. In any case, this example of Ward's many F/F scenes has decent OTK positioning and a solid-looking hairbrush.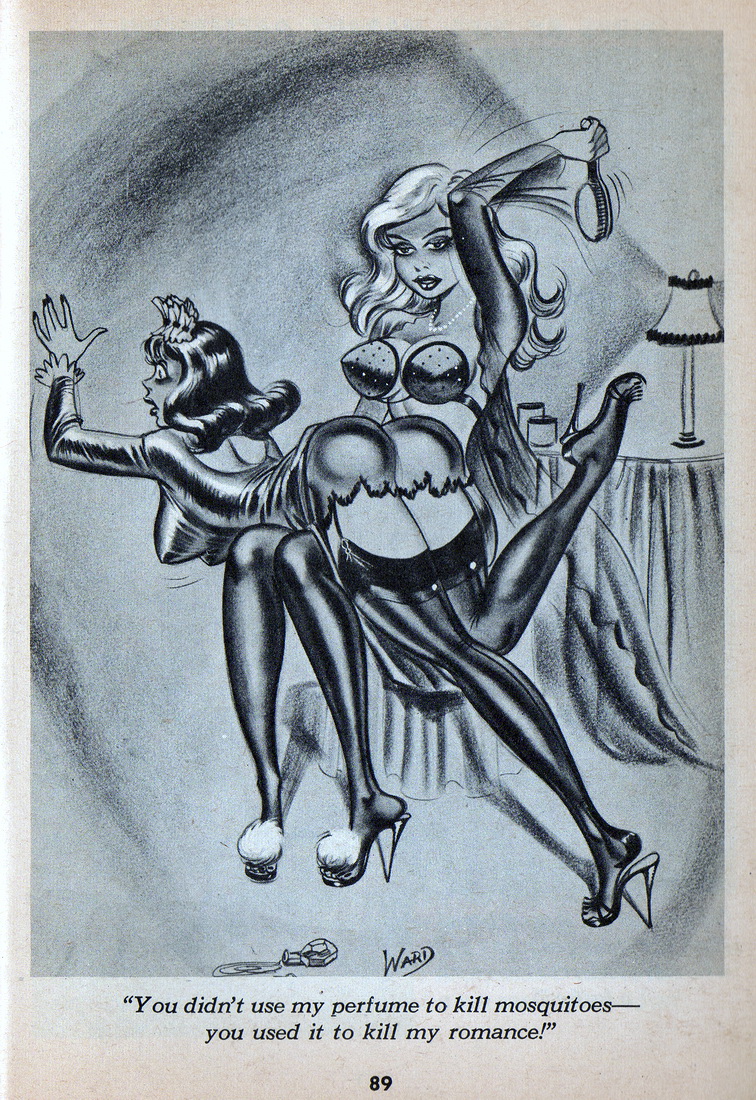 From the collection of and posted by the Web-Ed on 11/23/2012 (click to double-size).
11/23/2012 Update: Here now is the cartoon in its original form, from the September 1958 issue of Comedy. The caption is essentially the same except there is no reference to "Goldbals". Once again we see how much difference a good scan can make - Ward's control with the conte crayon and his finishing effects can be more easily appreciated. The spankee-maid's bottom is a little lopsided, but the spanker-mistress is wonderfully sexy in the manner of Ward's glamor girls of the 40's and she's much more reasonably-proportioned than most of his girls from this period. Both of them are a little bullet-shaped, though.