One of the better examples of Bill Ward's F/F work is this scene in which a hairdresser's own hairbrush is used to spank her: "A hairbrush has two sides you know, Marie!" We don't know if the reason Marie is getting the flat side of that hairbrush has to do with the customer being upset about the way her hair was done, but we do know Ward has given us decent OTK positioning and a solid-looking hairbrush. Another plus is the submissive attitude Marie displays while receiving her punishment, if punishment it is.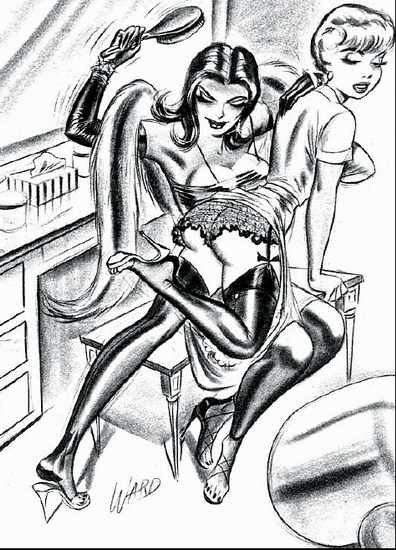 Believed to be a photostatic copy from the collection of Jeff Patton. Posted by the Web-Ed on 09/30/2011.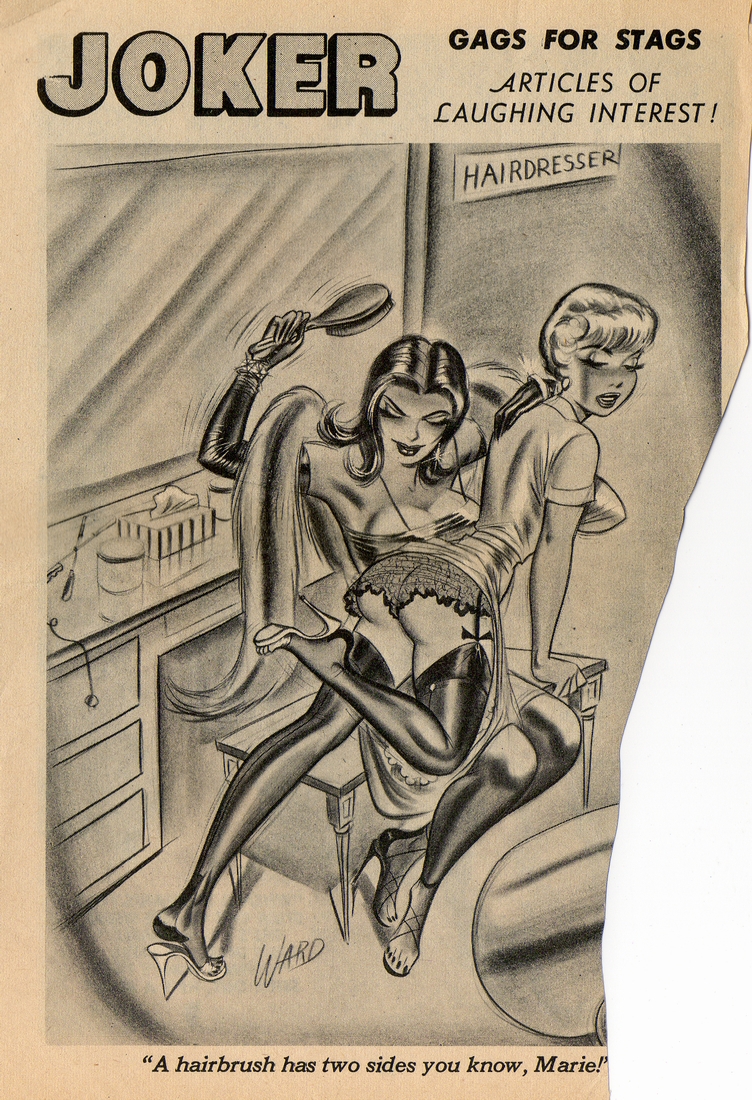 From Mike's collection, taken from an issue of Joker we were later able to identify as Sept. 1964. (Click to double-size).
The scan below is taken from the cartoon's original appearance in the July, 1957 issue of Jest. Except for the typography and one tiny section removed to make room for the "Jest" logo, there is little difference between the two versions, with the reprint being somewhat darker.
If you haven't done so already, take a good look at cover model Patricia Barbeau. Now, the models who appeared in Humorama varied considerably - Abe Goodman must have bought inexpensive prints from freelance photographers rather than commissioning expensive modeling sessions. Some were very well-known (Bettie Page, Diane Weber) while others were obscure but could be every bit as good-looking. We don't recall seeing Miss Barbeau anywhere else, for example, but it's a great pity for as you can see she certainly had the complete package. Wish Goodman had commissioned some photos with her as a spankee!