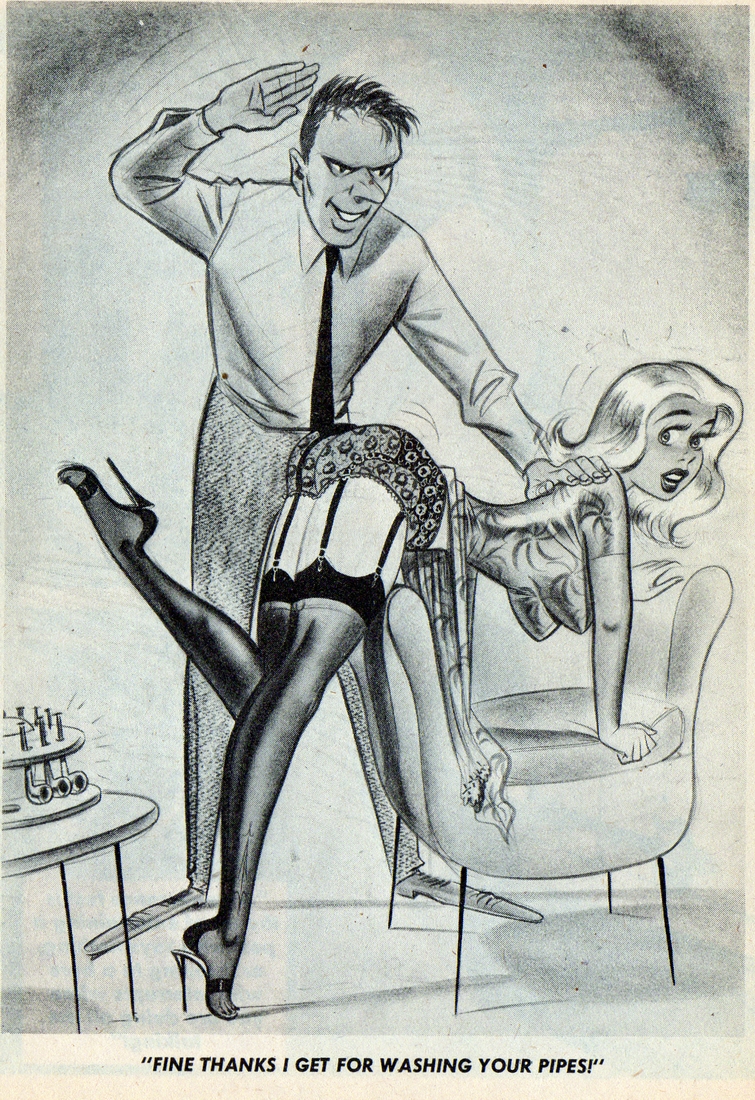 From Mikes's collection. Scanned and posted by the Web-Ed on 11/11/2011. (Click to double-size).
In a simpler time, men came home from work, put on their slippers, and relaxed by the fire reading the paper and smoking a pipe. Bill Ward re-creates that era for us here, and also reminds us that young wives could expect to be spanked for their misdeeds, in this case washing hubby's pipes! (We think this is a no-no because it adversely affects the flavor of the pipe). We consider this Ward's finest spanking in the bending-over position and one of his best overall. The gag is unique, the young wife innocent-looking and a little scared of the swats to come, well-proportioned but without the extreme bustline and empty-headed expression that Ward adopted later, and the positioning excellent with her back well arched and fanny nicely turned up as a result. Ward clearly spent a lot of time on this one, and it shows.
This version (another CSR exclusive by the way) came from Mike's collection, probably being reprinted the June 1968 issue of Gaze. We located the original version recently in the October 1956 issue of Breezy (see below). Only the typography used in the captions is different. The cover, with Muriel Feltman putting on her stockings, may have been considered suggestive at the time, but it looks rather quaint today.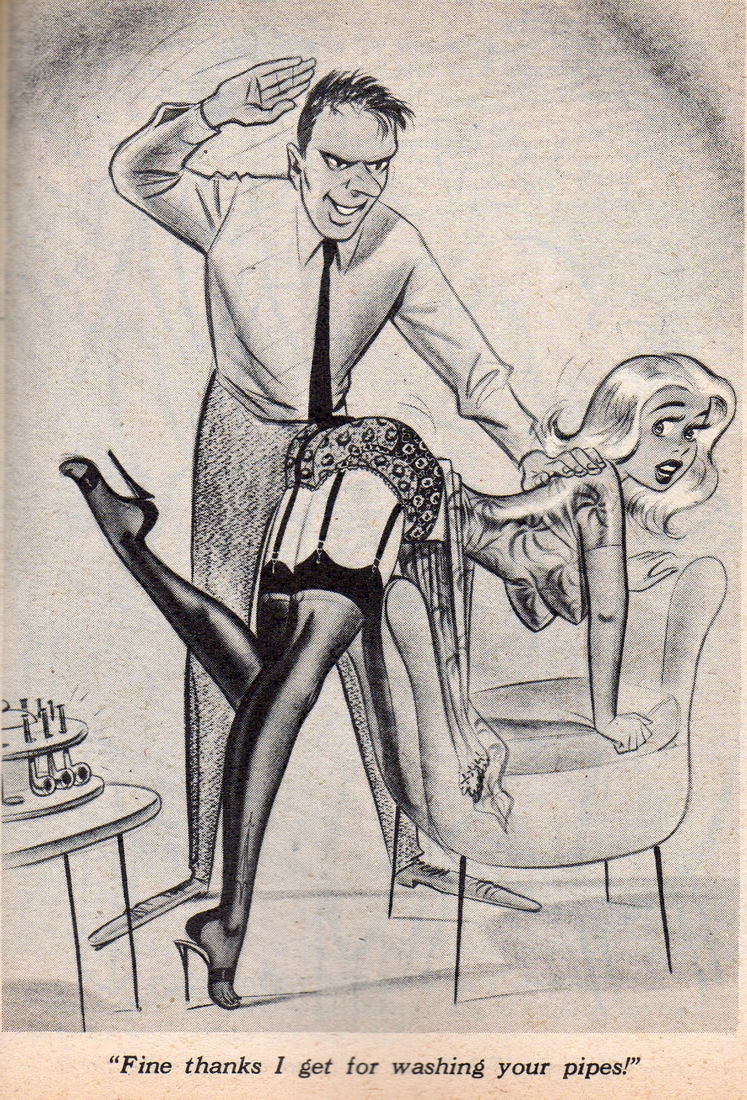 From Breezy, October 1956 (Web-Ed's collection - click to double-size).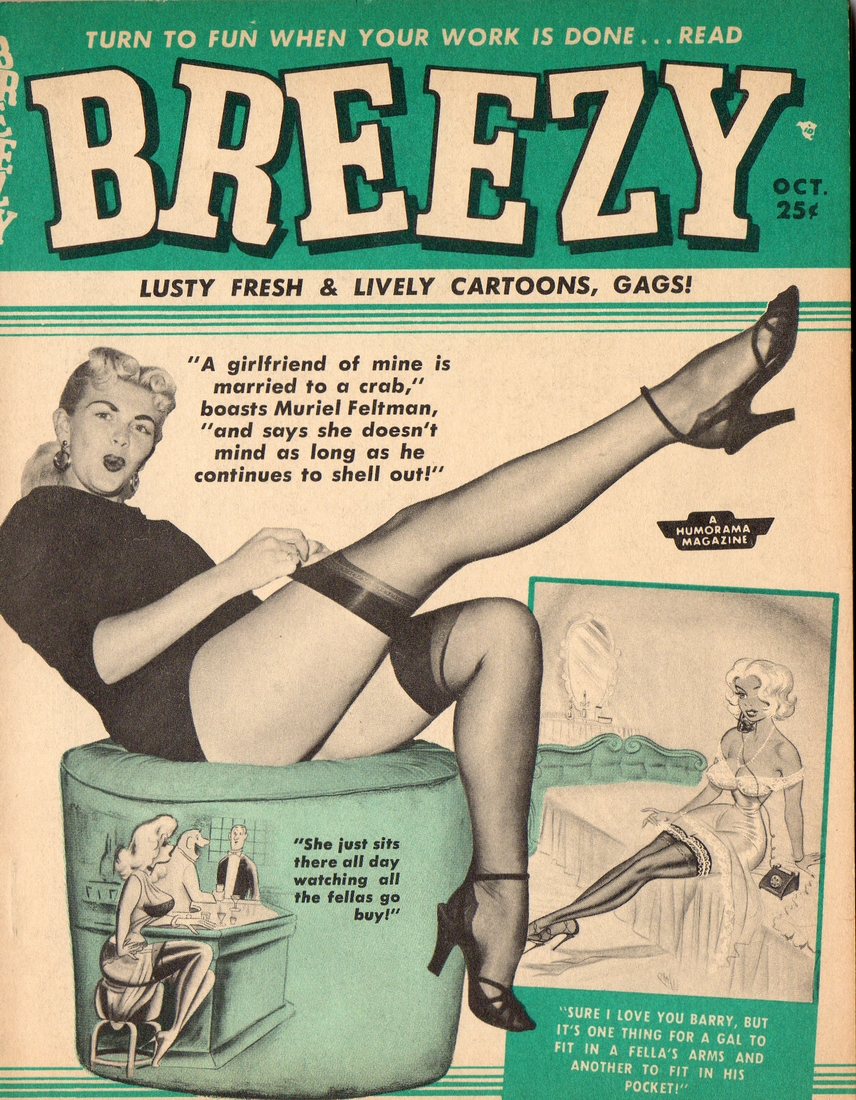 Cover of the October 1956 issue of Breezy. (Click to double-size).