We begin our second year of Humorama spanking cartoons with one by Bill Wenzel that appears to be set in a bridge club. Are there still bridge clubs nowadays? We suppose there must be, but we wouldn't expect to see a scene like this one in a club today: when a female player has the impertinence to trump his ace, Mr. Fosdick responds by taking her over his knee! Not exactly according to Hoyle, but it does meet with the CSR seal of approval. Wenzel's OTK positioning seems a little shakey here, but at least he uses the correct hand for spanking, something he wasn't always too careful about. By this time he had evolved his trademark clinging dress which hugs the spankee's bottom so closely it ends up being sexier than pulling up the dress to reveal the loose-fitting cami-knickers some of the other Humorama artists routinely employed.
We have two versions to present: the one at left was posted by Dan Rivera on the CSR Forum last August, prior to which time we do not believe it had ever been seen on the web before; the version at right is from the August 1968 issue of Gaze and is a CSR exclusive. The source of Dan's version is not known, but it may have been the April 1956 issue of Gaze, which we know to be the place this cartoon first appeared, although we do not have that issue.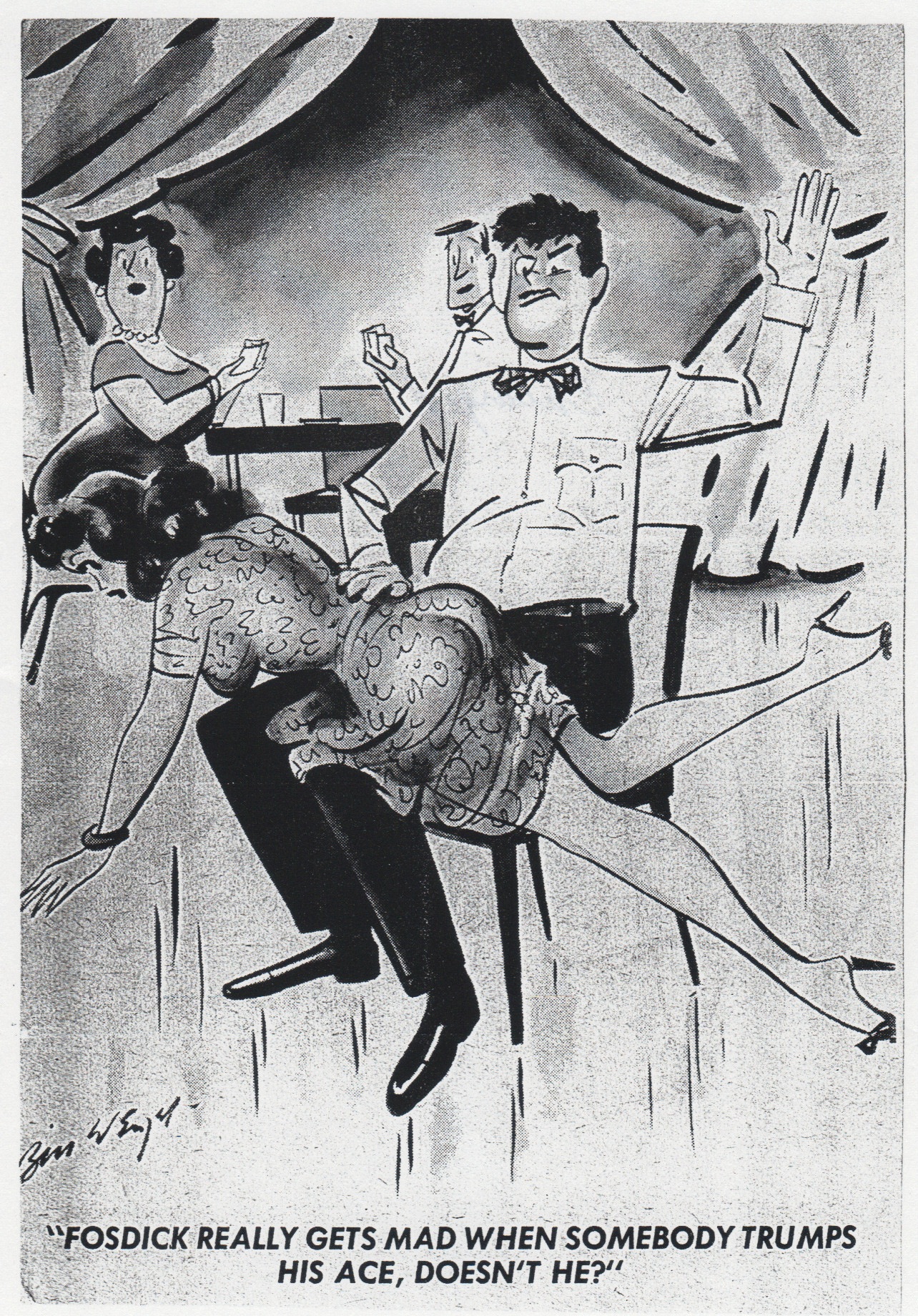 From the collection of Dan Rivera (click to double-size).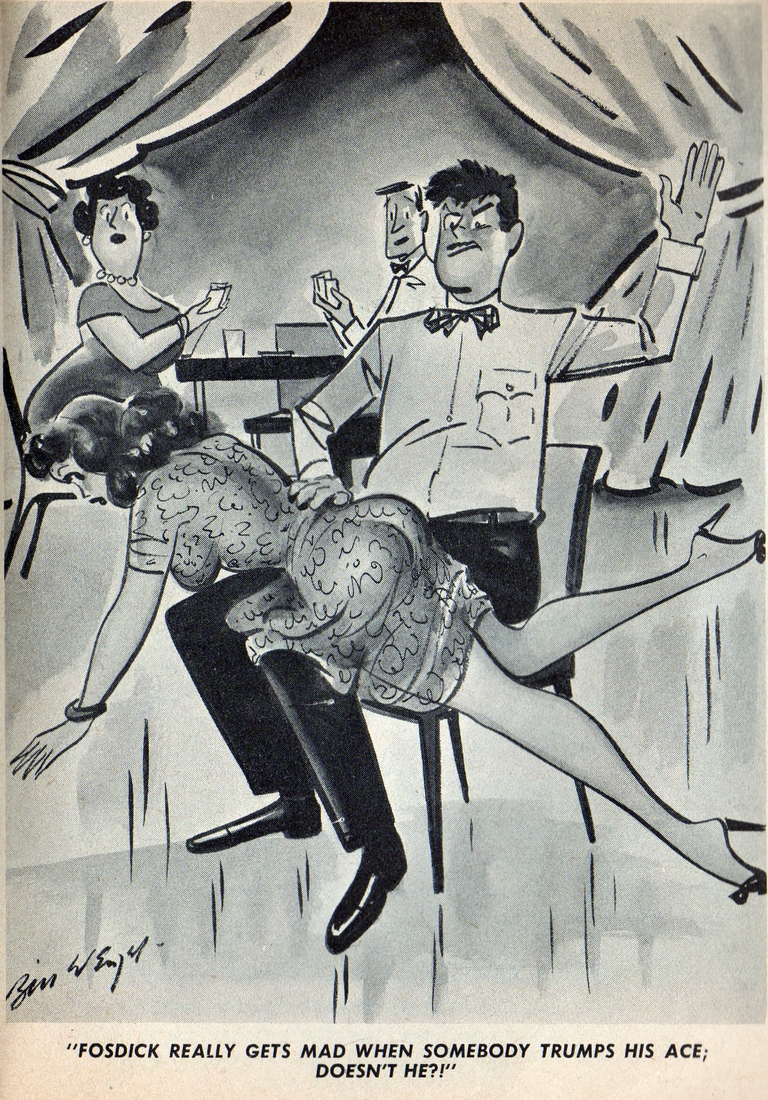 From Gaze August 1968 (Web-Ed's collection; click to double-size). Posted on 01/06/2012.