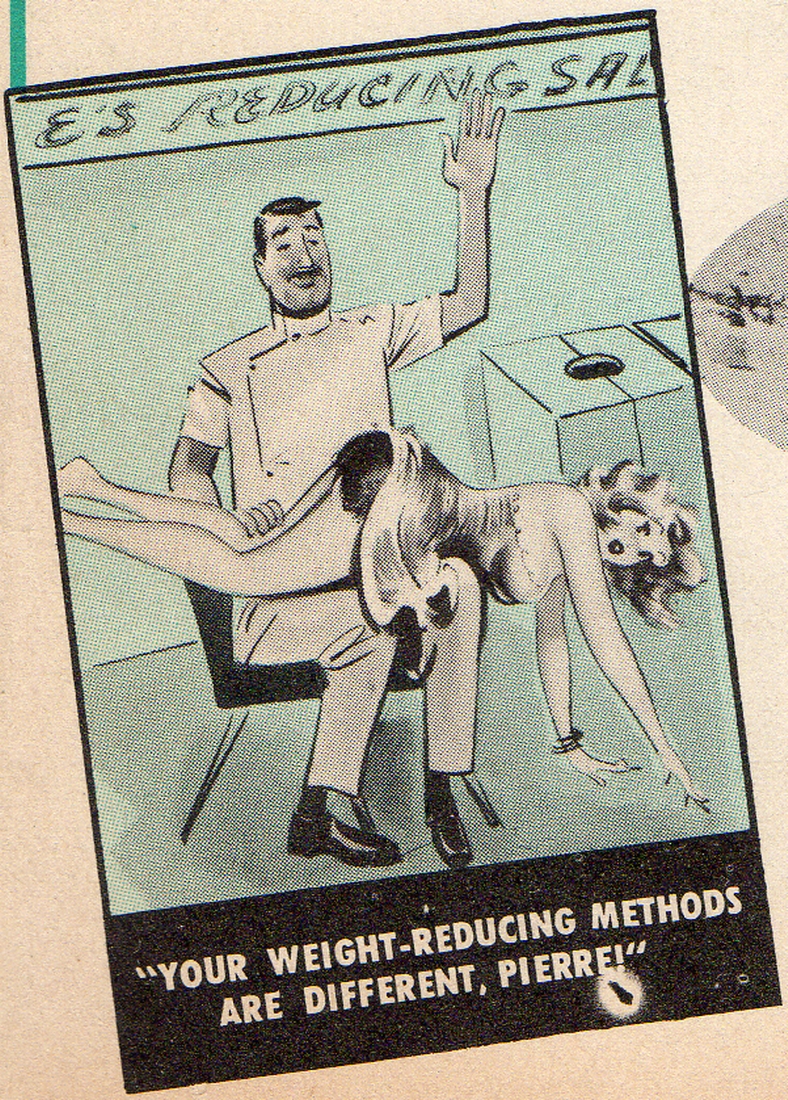 Cover version. From the collection of and posted by the Web-Ed on 12/30/2011 (click to double-size).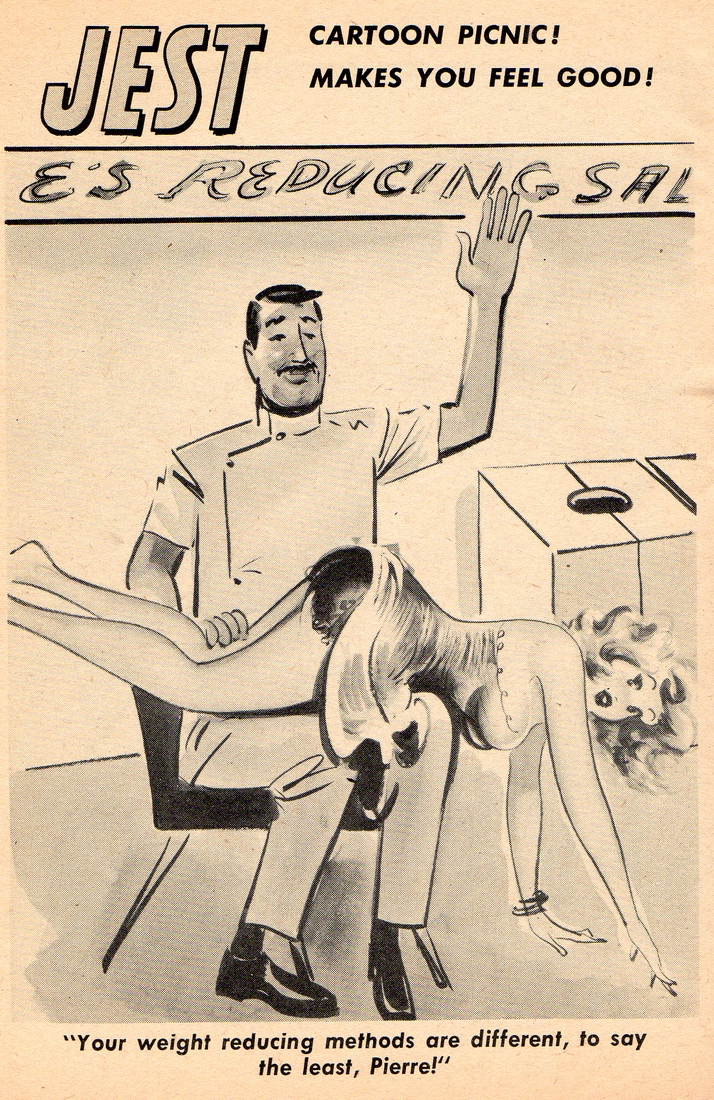 From the inside of the May 1957 issue of Jest (Web-Ed's collection).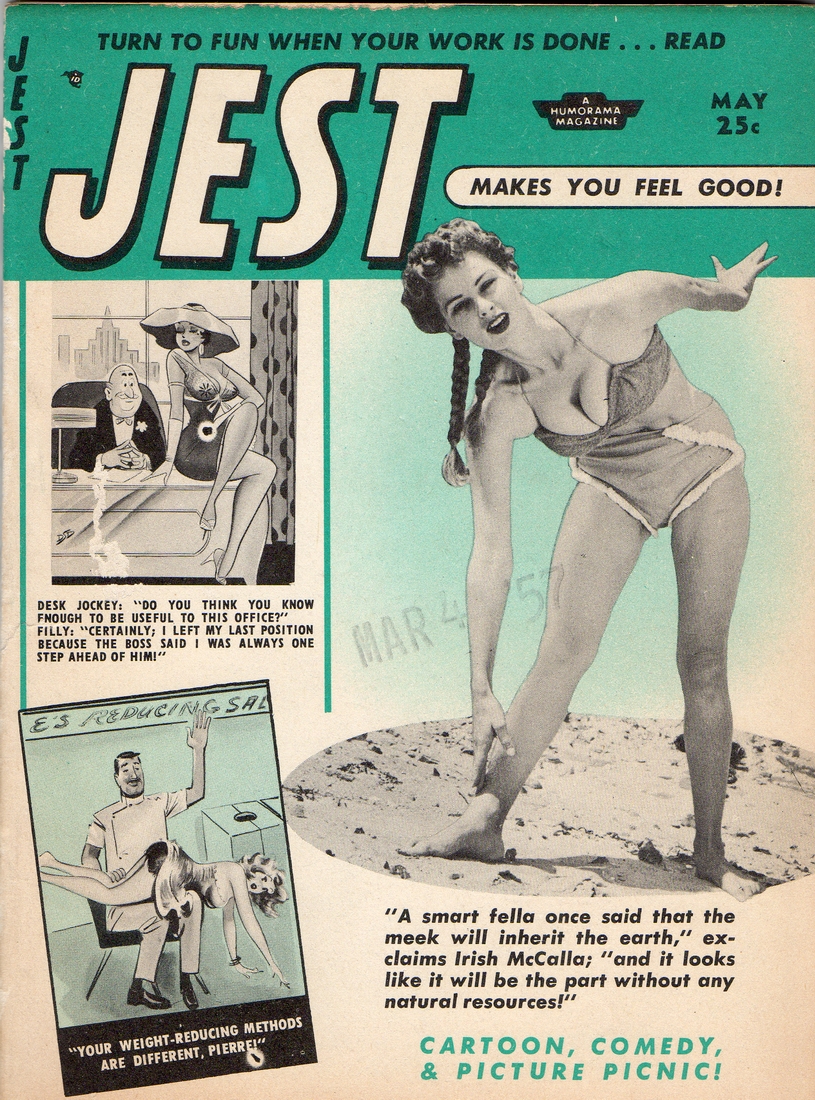 Cover of the May 1957 issue of Jest. Who's that pigtailed cover girl? (See text for the surprising answer).
We mentioned in Harem Spanking that of all the "Big Five" Humorama spanking cartoonists, Bill Wenzel probably showed the greatest variety in the gags he used. This is the first and only time as far as we know that weight reduction figured in a Humorama spanking cartoon, and we believe it's also the first time this cartoon has ever appeared on the internet, so we're going to claim it as another CSR exclusive.
While we heartily approve of Pierre's method of weight reduction for his female clients, we wish he would use the correct hand when spanking them! Wenzel may have been in a kind of transitional phase here, for this cartoon looks more like the majority of his work than his very early "spankers" from 1955. However, just as he did in last time's Secretary Spanking #28, he once again has the spanker push the spankee's dress up and out of the way, whereas later he seemed to prefer using his patented miracle clinging fabric that hugged the contours of her hips with unbelievable tightness.
This cartoon first appeared on the cover and inside the May 1957 issue of Jest, which had a couple of other notable features. First of all, there was another spanking cartoon in it, George Morrice's After School Spanking. Second, that's none other than Irish McCalla on the cover - wearing pigtails! Irish had been a pin-up model before becoming famous as TV's Sheena, appearing more than once in the pages of the Humorama digests. Below we have posted two more pictures of her that are not from Humorama.