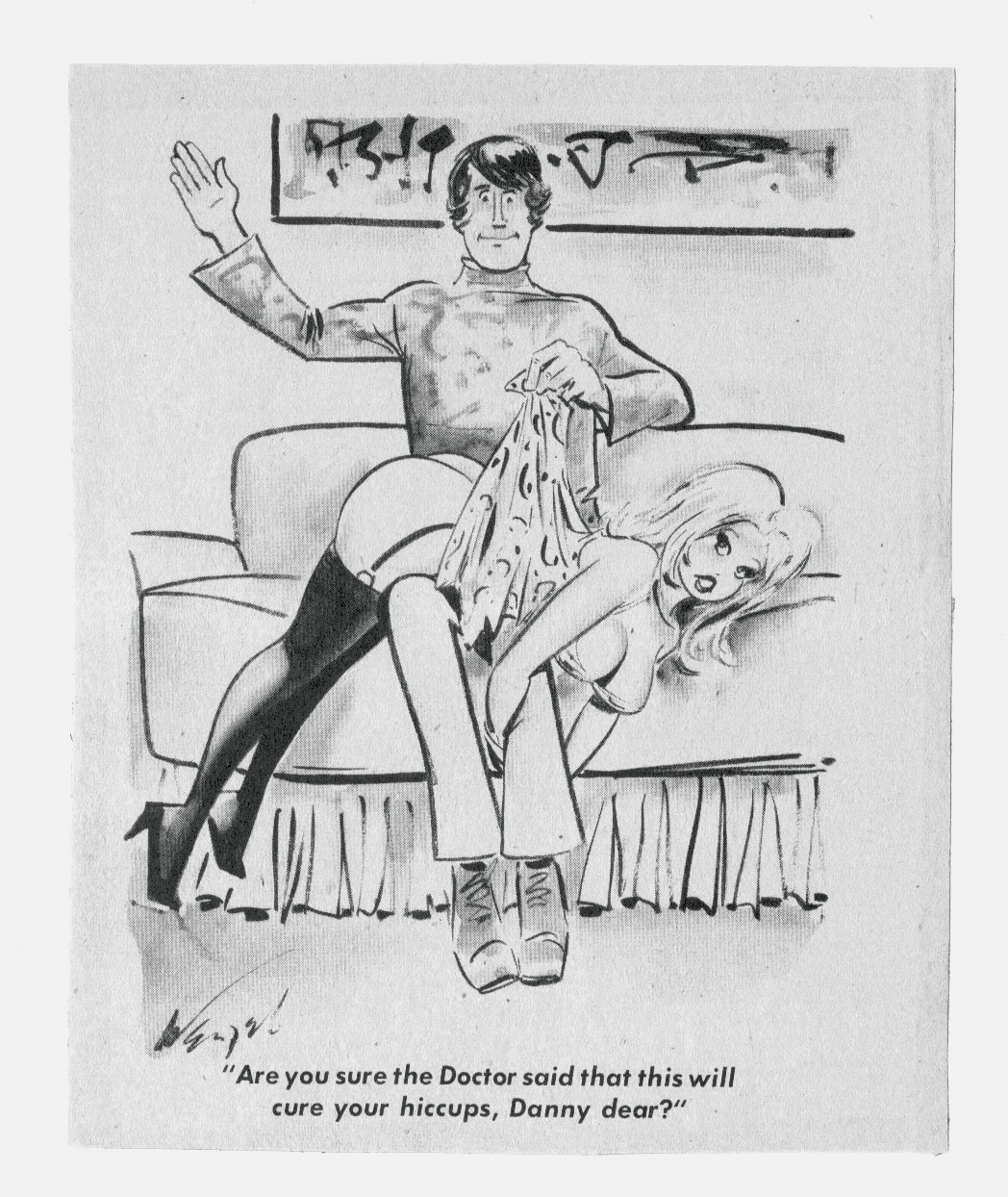 From the collection of Dan Rivera (click to double-size). Posted by the Web-Ed on 01/13/2012.
The last of our Bill Wenzel items at present also came from Dan Rivera. This one must have originated in a later era, probably around 1970 judging from the clothing, hairstyles, and bare bottom. Based on the typography, we're going to present it as part of the Humorama Series even though it may have come from some other source since we believe Humorama was mostly reprint by then and Wenzel is known to have done humor work for ANC among other publishers. This one has a pretty good gag, although it might have made more sense if the man were trying to cure the spankee's hiccups rather than his own. Maybe we'll try that one out in real life: "I know a way to cure your hiccups, Jane dear...!"
Good OTK positioning with the spankee's bottom raised nice and high. With her clothing we've come full circle in a way: Wenzel's early work had the spanker lift the spankee's dress to reveal her cami-knickers; his middle (and most familiar) work featured fabrics that were incredibly thin and clinging so the spankee might as well have been wearing nothing; and finally here the spankee really is wearing nothing!