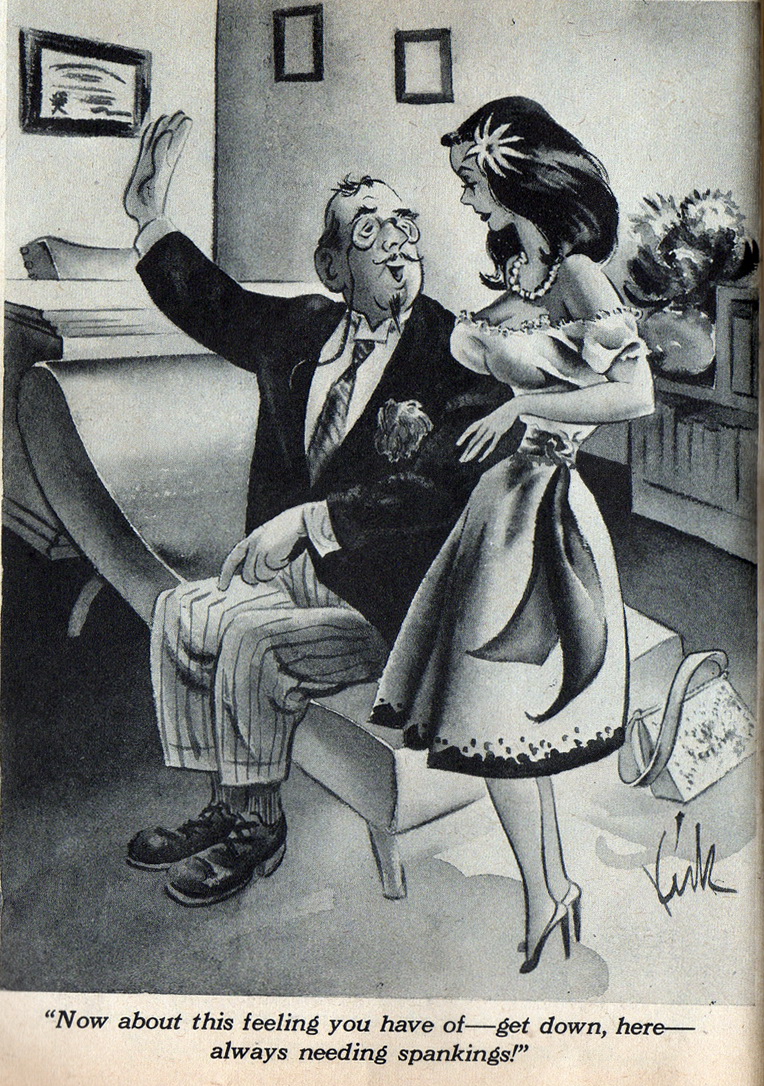 From the collection of and posted by the Web-Ed on 03/23/2012 (click to triple-size).
The second of the two "shrink spanking" cartoons by Kirk Stiles is a little different: this time, instead of the psychiatrist divining on his own that the patient needs the OTK treatment, she communicates to him that she has a deep-seated need to get her seat warmed - and he quickly directs her to turn over his knee! This is another example where the spanking isn't actually shown but is certainly imminent, and Stiles alone among the Humorama "Big Five" seems to have done these. Wenzel, DeCarlo, and Homer give us a spankee already in the OTK position; Ward gives us one either OTK or bending over. Technically, Stiles is near the top of his form here, once again providing a lovely spankee with a generous (but not Ward-sized) bust and tiny waist and feet. He also conveys the background details skillfully and his control of the ink wash is masterful. The only thing we might wish to change is to have the composition show the patient already over the spanker's knee.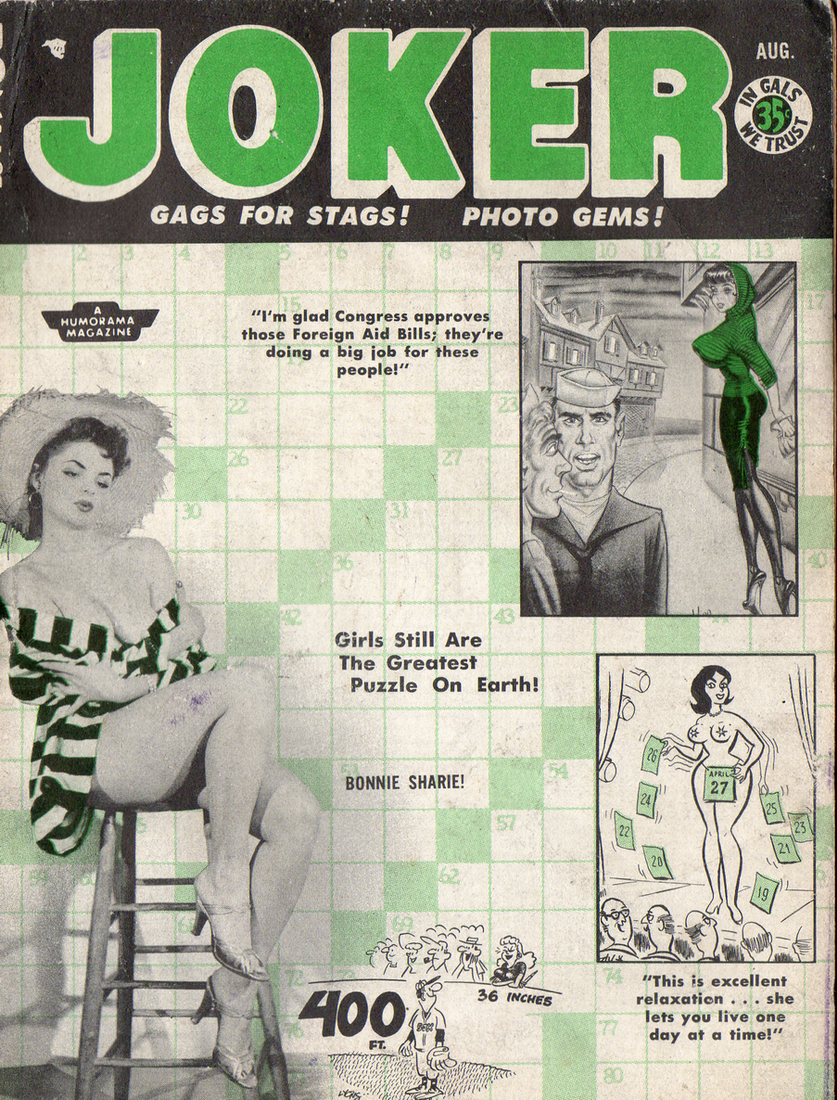 Joker (August 1959 - click to double-size).
This cartoon first appeared in the August 1959 issue of Joker along with another "spanker" by Frank Beaven which we'll see later in this series. It was probably reprinted sometime in the mid-60's, but we don't know where.