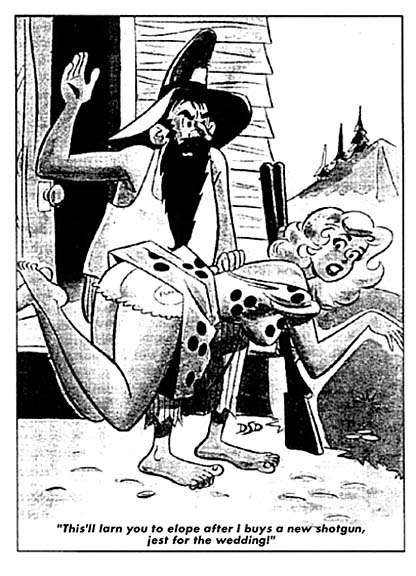 Posted by the Web-Ed on 03/30/2012.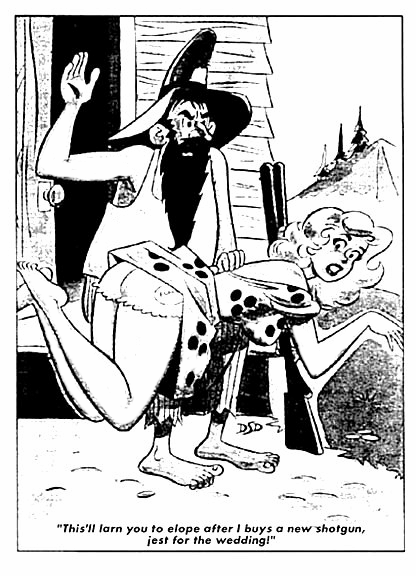 Animation probably done by Jon at Underground-Animations.
This is the second and more rarely seen of of the two "hill country spanking" cartoons done by Dan DeCarlo (the first, with characters based on Li'l Abner, may be seen here). In this one, Pappy is upset because his daughter eloped, obviating any need for the customary "shotgun wedding" for which he had purchased a new shotgun. It has DeCarlo's familiar trademarks: serviceable gag, OTK positioning which is good visually (that is, we get a good look at the spankee's upended bottom) though somewhat unstable as a practical matter, and effective caricatures with a minimum number of lines.
Despite all our researches, we still don't know the date this first appeared. We suspect it was after Bill Wenzel did this one in 1956.