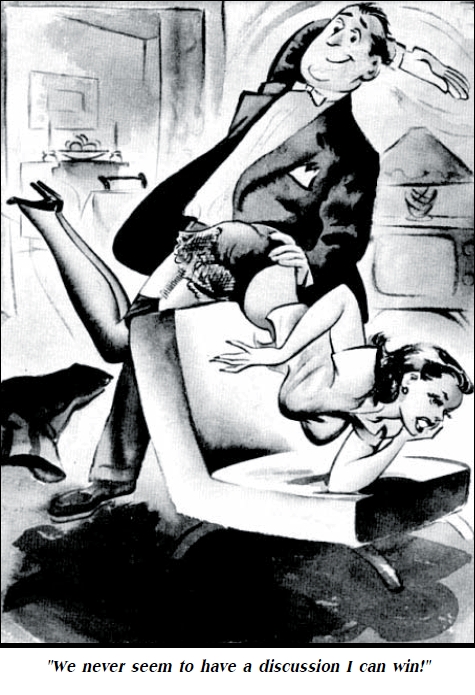 Thought to be from an unknown digest in Jeff Patton's collection. Posted by the Web-Ed on 06/29/2012. Click to increase in size.
"We never seem to have a discussion I can win!" laments the spankee in another "spanker" by Kirk Stiles. We hope this doesn't look too much like plain bullying; perhaps she's just the stubborn type who won't ever let the subject go until her mate gets tired of arguing and starts spanking. We haven't as yet been able to nail down the exact date this appeared, either originally or as a reprint.
This cartoon has most of Stiles' usual strengths and weaknesses: spankee with pretty face, although not his most beautiful by any means; frilly cami-knickers; generous bosom; strange anatomy around the midsection; buttocks needing a little more definition; good background. We also like the bending-over position, which he seems to have used more than any other of the Humorama "Big Five" (although Ward is right up there too).