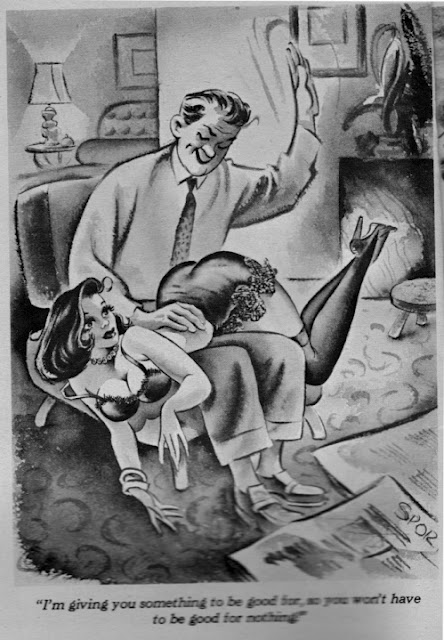 Posted by the Web-Ed on 07/13/2012. Click to increase in size.
Here we have a maintenance spanking, although of course that term isn't used, of the kind Kirk Stiles and Bill Ward alone among the Humorama "Big Five" seem to have done: "I'm giving you something to be good for, so you won't have to be good for nothing!" Sound practice - young women need this kind of guidance every now and then. This young woman meekly accepts her spanking, realizing it's all for the best. Stiles does bulge the thighs out somewhat, but except for that this is an excellent cartoon - good OTK positioning, lovely submissive spankee, atmospheric background, and clinging cami-knickers encasing a tempting target.
Unfortunately, we have no record as to where this came from. All we remember is that we found it on someone's blog relatively recently.